My baby can definitely be a Sassy baby- Rattles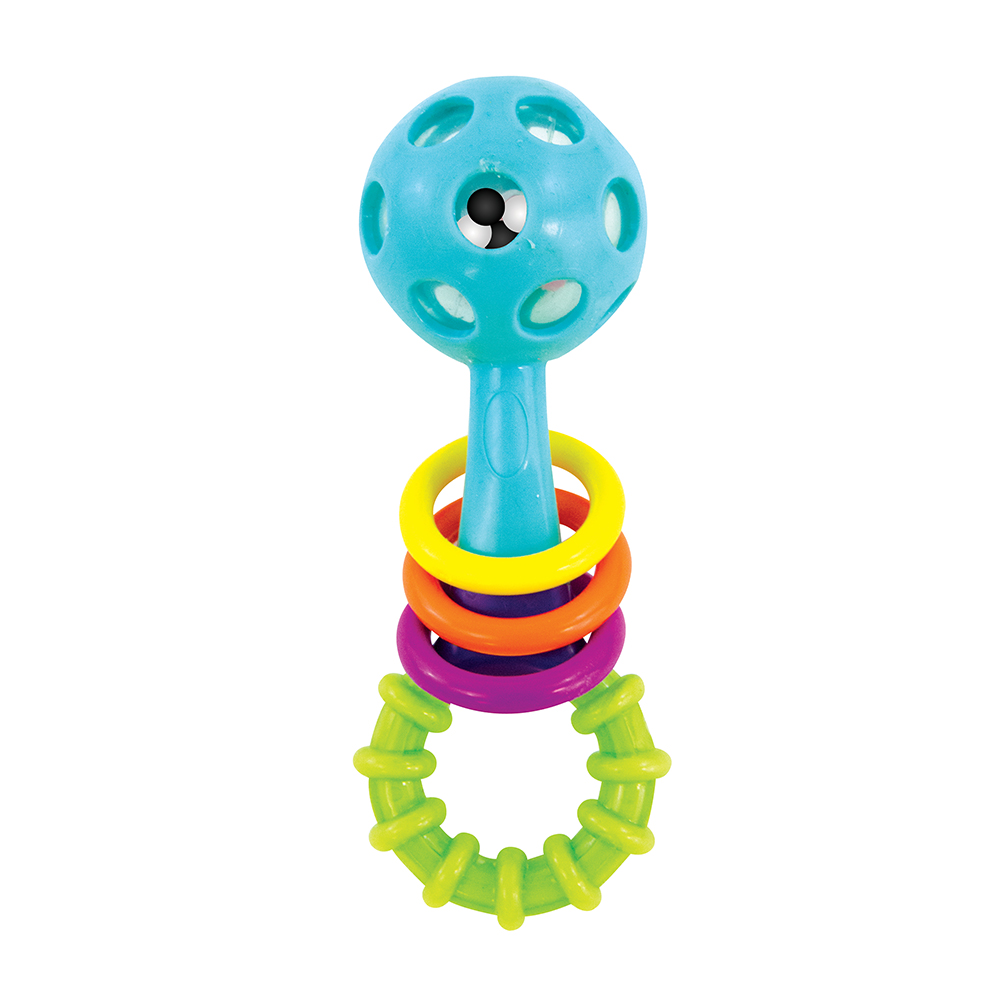 When looking at purchasing Sassy baby rattles I was torn between buying something super-trendy or something I knew would be the best developmental option. I ultimately went with two rattles from Sassy  and I am incredibly happy with them overall.
The Spin Shine rattle has a rubbery purple and green end and one end that is clear and has a bunch of colorful beads inside. My daughter loves putting this end to her eye. She also really loves the loose rings over the middle and has an easier time grabbing them than the rest of the rattle.
Pros:
Love the colors
Loud clear rattle sound
Easy to wash
Cons:
Rattle is very loud-so be prepared to hear it
Tiny hands may struggle with grasping
The Peek-A-Boo Beads rattle has one end with a clear ball with beads inside coated in blue flexible silicone-like material and one end with a ridged green loop. The middle has loose rings over the middle. My daughter seems to have a much easier time grabbing this rattle than other rattles. She also LOVES the sound. We use it as a musical instrument for music time. She also chews on the flexible green ring.
Pros:
Love the colors
Loud clear rattle sound
Easy to wash
Easy to grab
Great for mouthing
Cons:
Rattle is very loud-so be prepared to hear it
---