Land of Nod Deep Space Baby Quilt- For your future astronaut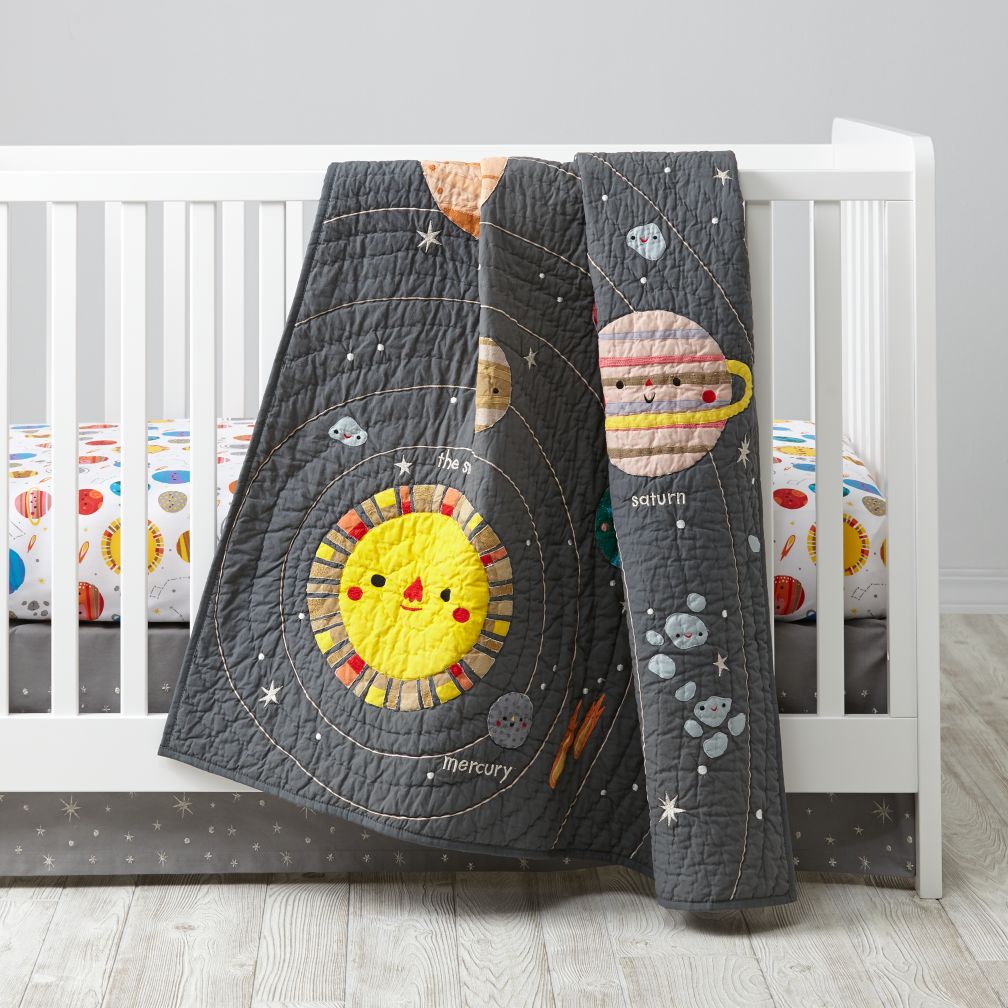 Land of Nod has never let me down with design, and this quilt is no exception. I was looking for a centerpiece for our nursery, something that could be thrown on any piece of furniture or used as a play mat for our little one. When I saw the Deep Space Baby Quilt I knew it was the perfect item, but worried about how it would hold up against baby wear-and-tear and washing.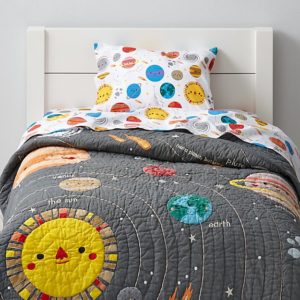 I am pleased to say that this quilt not only is FANTASTICALLY designed with adorable planets, including a nod to Pluto, but it has stood the test of time. I have washed it more than 30 times by now. My daughter has rolled, crawled, and drooled on this quilt. We have had things spill on it and our cat has pawed at it, and it remains intact and beautiful. Comparing ours to a picture of a new one, I don't even think it has faded.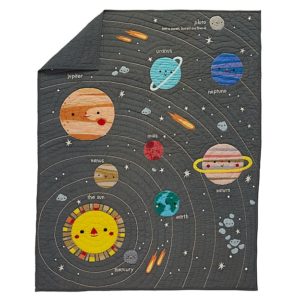 The things that make this quilt really stand out for me are:
The embroidery! It is so intricate and well done. The tiniest of details are addressed.
The design of the planets! They are cute and also in the correct order and scientifically accurate. I love seeing my daughter pointing at each one for me to name.
The size is really great for a play mat or a design piece in any nursery.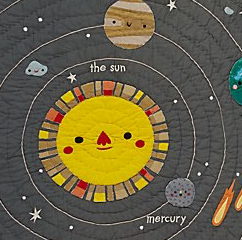 Overall thoughts: It has hefty price tag, at $129 from Land of Nod, but it is so beautiful and sturdy that I would suggest it as a splurge item for any nursery.
---