For a day focused on love: Diaper organization for home and on the go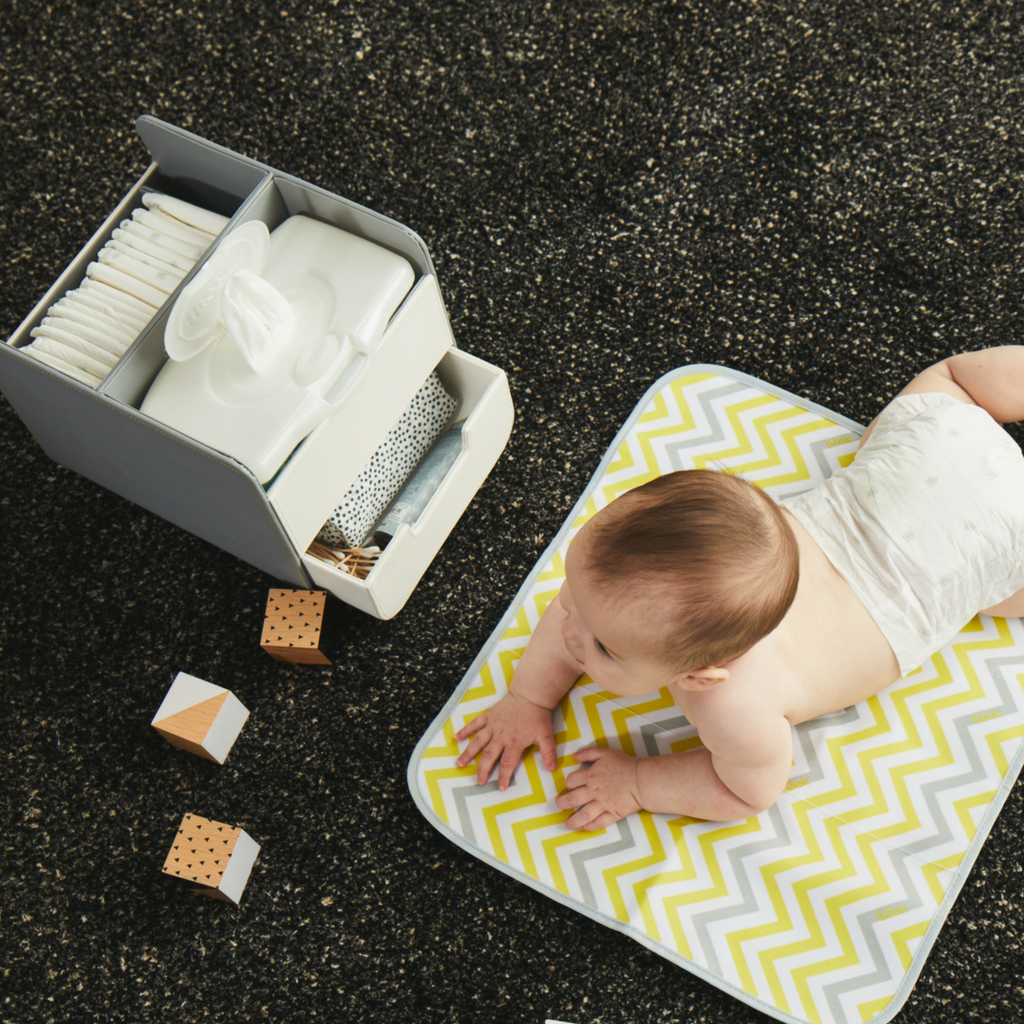 I hate my diaper bag. I hate that stuff goes in and never comes out. I hate that it feels like dead weight because I almost never use anything in it. Like most NYC moms, everything is in my neighborhood. Why do I need to bring the whole diaper bag every time I go to a 45 minute baby class that is a 5 minute walking commute? So I decided to look for a diaper wallet and pitch the diaper bag for short trips
Like it has before, b.box had me covered. In fact, I picked up a diaper caddy as well for our nursery. They are both super cute and have greatly improved my quality of diaper changes on the go and at home.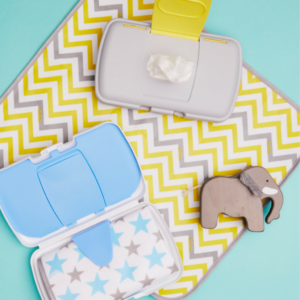 What I love about the b.box diaper wallet:
There is plenty of room for the things I need: I usually have 2-3 diapers, plenty of wipes and the changing mat. Sometimes I even put a small thing of Desitin in there as well.
Dual wipe door: You can get wipes out when it is closed or open.
It replaces the diaper bag for short trips: I love that I am free of the diaper bag for neighborhood outings.
Nice color scheme: I got the Mellow Lellow, and it blends perfectly with my stroller basket.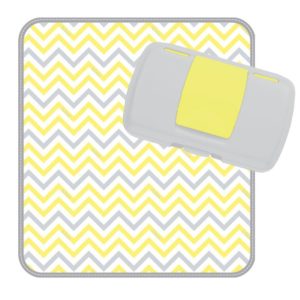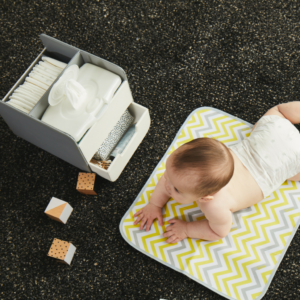 What I love about the b.box diaper caddy:
It actually organizes my changing table: Before the diaper caddy I stored our most needed items on the changing table on in the top drawer. Now it is all actually where I need it.
It is portable: I can grab it and take it to any room easily. Then I have all I need for changes.
It is really cute: I got the blue lagoon and the blues are lovely.
The storage drawer: I love that there is an extra drawer for any lotions or creams we need.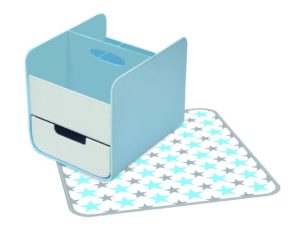 Overall thoughts: I came to b.Box for a durable diaper wallet, but found a great diaper caddy as well. This company has yet to let me down!
---