Dressing after baby: Happy Mama Nursing and Baby Wearing Clothes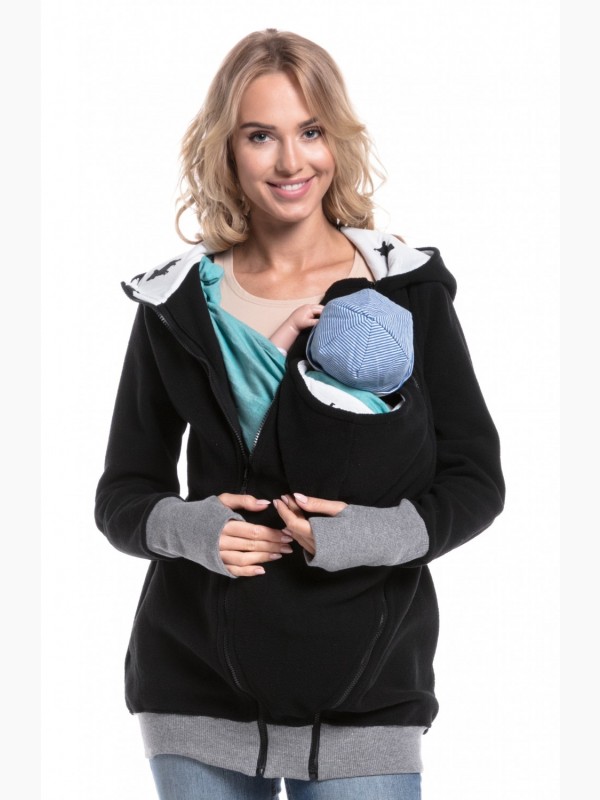 I have been looking for inexpensive nursing clothes for the last few months of my pregnancy. I wanted something that would be comfortable, good for nursing, and flexible in size as I shrink to my pre-pregnancy weight.
There are a ton of options out there, and so many are hugely expensive. As someone with two kids now, expensive is no longer in my budget. I stumbled on Happy Mama Boutique through Amazon, and found a LOT of great clothes! Even better, I found some baby wearing clothes that were really awesome.
I'm not sure why more places don't make baby wearing clothes but I was so pleased to see Happy Mama had so many to choose from.
I ended up getting a pretty substantial nursing wardrobe, pregnancy/baby wearing wardrobe, and a lot of great outer wear! I didn't feel like I could properly review a wardrobe of clothes alone, so I recruited some mom friends who also had Happy Mama clothes.
Let's start with the Happy Mama collection of baby wearing clothes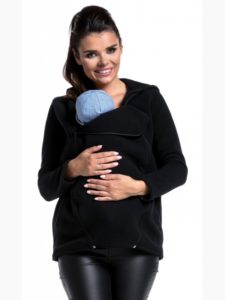 Things I love:
There are SO many to choose from: I ended up with a hoodie, a wind resistant light jacket, and a larger winter jacket.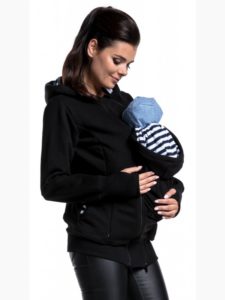 All weather options: There is an option for every type of weather, from a T-shirt thin hoodie to a dense winter coat.
The patterns are awesome: I especially love the inside of the hoodies, but the contrasting colors make them beautiful and functional.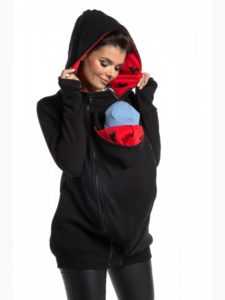 Perfect for Fall and Spring: During those days when it is too cold for no over-wear the hoodies and light weather hoodies are great. I have used the thicker winter coat even in NY's February chill, and we were both snug inside.
Universal: All of the baby wearing gear worked perfectly with a variety of carriers, including the Lillebaby complete, Ergo 360, wraps, and ring slings.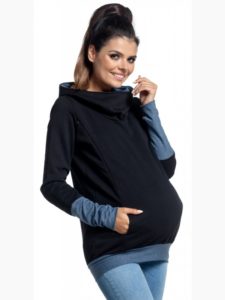 Removal panels for maternity and baby wearing: The hoodie and jacket each had a removable panel for baby wearing and maternity, so we were able to use them during pregnancy, when baby wearing, and as a regular hoodie when all the panels were removed.
Inexpensive: I shopped for baby wearing clothes and didn't find anything less than $50 dollars. Many of the Happy Mama pieces were far below that.
Overall, the baby wearing options at Happy Mama can't be beat! All the tester moms agreed that we beyond LOVE he inexpensive but well designed baby wearing clothes from Happy Mama.
On to nursing clothes
What I love about Happy Mama nursing clothes: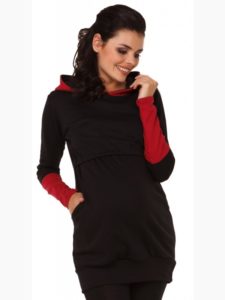 So many options: We tried tanks, T-shirts, dressy tops, and hoodies. There was a Happy Mama option for every occasion, including casual dresses!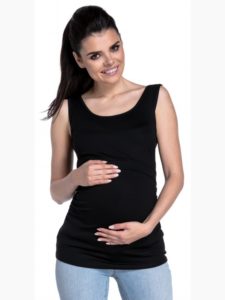 Not so girly: Happy Mama has great pattern and color options that weren't all super feminine. There were feminine options, but also a fair amount of options for people who want a more simple look.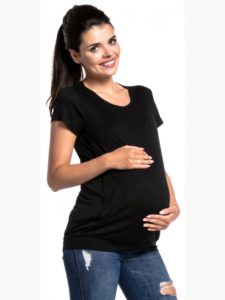 Ease of use: Aside from the hoodie with the hidden zipper, which looked beautiful but was sometimes tough to zip and unzip, the pieces were so easy to use for breastfeeding,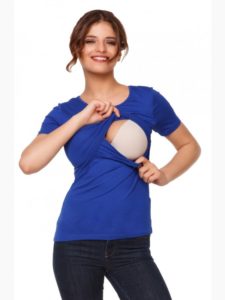 Discreet: All of the pieces were very discreet. We breastfed in many public places, and often the lifting flaps covered so well that people didn't even realize we were breastfeeding.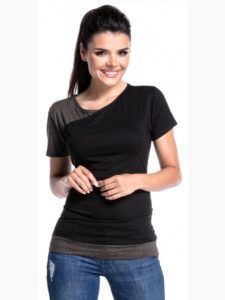 Inexpensive: Again, other nursing tops are SO expensive, especially ones that are more dressy. Happy Mama gives a great product with a starting price point of $10 dollars. The price really can't be beat.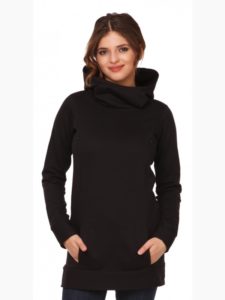 Stretchy and comfy: The non-hoodie pieces are all made out of stretchy and comfy fabrics, so we used them tightly and were still able to use them more loosely after attaining pre-pregnancy weight.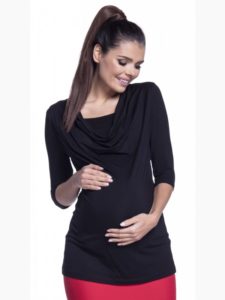 Doesn't look like nursing clothes: These are fashionable enough that they actually don't look like nursing clothes. The flaps and zippers are well hidden. Instead I get to feel like a regularly dressed human, who happens to lactate!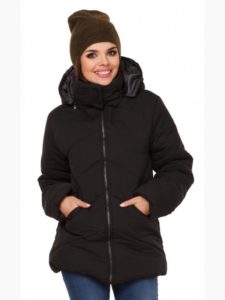 Overall: Happy Mama offers fashionable, comfortable, and accessible ways to nurse.
Overall thoughts on both: Happy Mama gives great options for maternity clothes that become baby wearing or nursing clothes. The clothes are beautiful and inexpensive, which is perfect since for most of us nursing is temporary. All the moms who have tried the clothes found pieces they love for their body type and were totally happy with their purchase. I am a huge fan of Happy Mama.
---