Simple wishes pumping and nursing bras *DISCOUNT ALERT*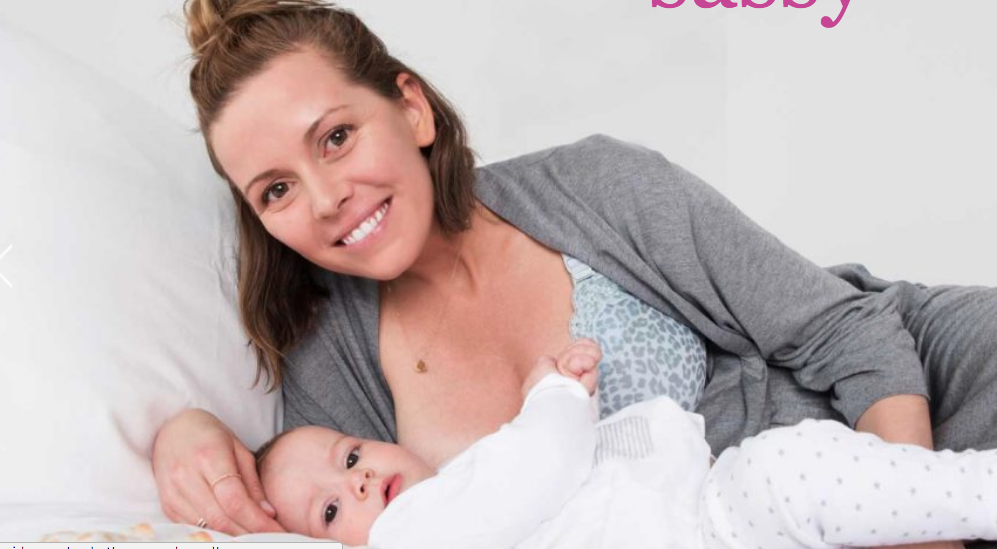 It is time to prep for breastfeeding and pumping! This time around I really wanted to try a hands free pump bra that actually worked, since last time I tried the Medela and it never seemed to hold steady or get enough milk out. As my body changed it became ill-fitting.
I heard about Simple Wishes D*Lite hands free pump bra in a Facebook pumping group. I liked that it was possible to resize it as I (hopefully) shrank post-birth.
While I was on the Simple Wishes site, I also acquired the SuperMom, a beautiful bra that was advertised to allow pumping and breastfeeding appropriate. I was super skeptical because I have never seen a daily wearable bra that could do both. The SuperMom totally delivered too.
What I love about the D*Lite Hands Free Pumping Bra: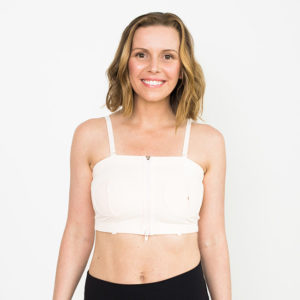 The changes sizes easily: a Velcro panel on the back allows for easy resizing. I have already resized twice post-birth and it was painless.
The center panels to achieve the right fit: For those who need more room between the nipples, a 1" panel is included to get a great fit.
The color choices: I was pleased to have both a pink and a black choice, though I went with black.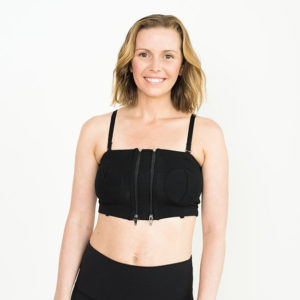 The flange holder: Unlike lesser pump bras, it has a vertical and horizontal slit overlapped so it gives a strong hold.
The straps: As a woman with a larger bust, the straps are a must.
Machine washable: It is machine washable!
Mostly cotton: It is 83% cotton, which I appreciate, both for how well it breathes and the natural fibers.
Things I love about the Supermom:
It can be used as a maternity bra: It is soft and stretchy, making it a great maternity bra.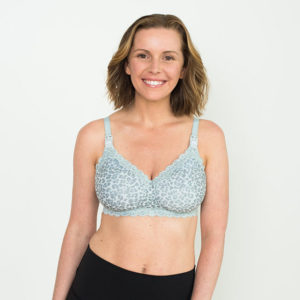 It is a hand-free pump bra and a nursing bra: It has an outer bra layer, a hands-free pump layer, and a nursing bra layer.
It is actually beautiful: It is a really beautiful bra, and after giving birth anything that makes me feel and look like a woman again is welcomed.
It comes with adjustable straps: The straps are convertible, making it easy to wear under any top.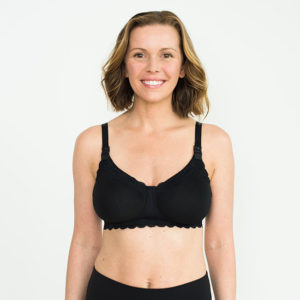 My only complaint is it doesn't give a ton of support, which for a larger chested woman, equals strange looking boobs.
Overall thoughts: The D*Lite has proven to be exactly what I needed. Though the Supermom is beautiful and fantastic at multitasking, I think it needs more support for larger breasts.
Discount alert! Use the code PSPARENT25 for 25% off the entire site!
---