Airports and Car Seats? KangoKids Car Seat Bags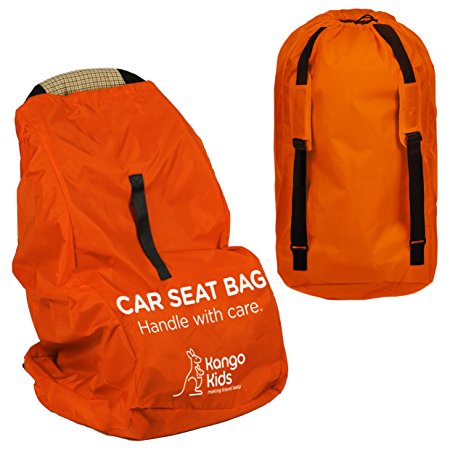 We are taking several trips over the summer that will require us bringing two car seats through the airport. There is NOTHING pleasant about bringing car seats through the airport. If an effort to make it easier, and keep our travel car seats cleaner, we decided to get a car seat bag.
There actually aren't a ton of companies that make car seat bags, but KangoKids had good reviews, so I chose their red universal car seat bag. It definitely made traveling through the airport easier.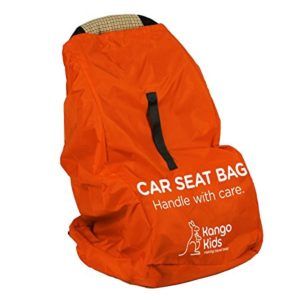 Things I like about the KangoKids car seat bag:
Front strap: It has a great front strap to carry it like a bag or purse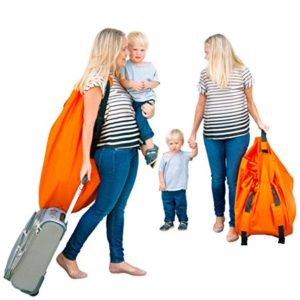 Backpack straps: Though I didn't find them very useful because the bag hung so low, it does have backpack straps.
Ability to tie closed: I like that I can tie the bag closed so the car seat doesn't get dirty in the cargo area or while being carried.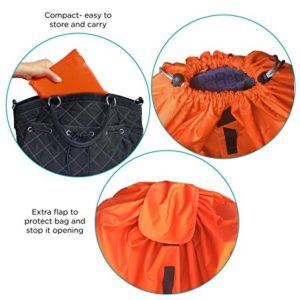 Size: The bag could definitely fit any car seat. We even used it for two car seats at one point.
Things that could be improved: The material should be thicker to carry such a heavy load. I feel like over time the fabric wouldn't hold up.
Overall thoughts: There are not a lot of car seat bags to choose from, but KangoKids is a good choice.
---