Best soothing furniture when you have a toddler: mamaRoo!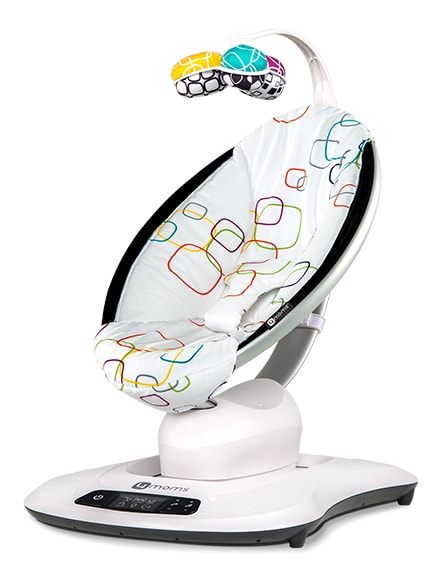 I am a mom of two under two, and that is no joke! If I am not stopping my daughter from climbing the furniture, then I'm changing a newborn's diaper. Luckily, I am not ever having to stop my daughter from dumping her brother out of a rocker or a swing, because we have a mamaRoo.
I was luckily enough to find this suggestion in a two under two support group and it has been beyond helpful: Get sturdy and heavy soothing furniture that is less likely for a toddler to hurt themselves or their smaller sibling on or in.
The mamaRoo fits the bill.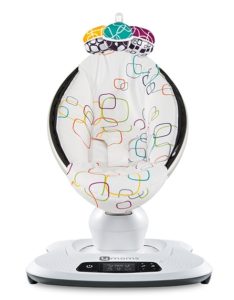 Things I love about the mamaRoo (and the  infant insert):
Sturdy: The mamaRoo is heavy and sturdy, making is more safe for my daughter to climb on. She has also tried to tip him and shake him out of it. Neither way was successful, thank goodness.
Safe: Not only is my newborn safe in the infant insert and hammock, but it seems nearly impossible for my daughter to get her fingers stuck in the moving parts.
Soothing options: There are five options for babies of all soothing preferences: Car Ride, Kangaroo, Tree Swing, Rock-a-Bye, and Wave. My newborn likes Car Ride, but all of them are pretty great.
Small footprint: In small NYC apartments it is great that the mamaRoo takes up very little floorspace.
Quiet: It is a quieter option than most soothing furniture.
Lasting/durable: My current mamaRoo is a hand-me-down from 2014 and has been used for three other babies already. It is like new.
Customer service: I called to try and buy a new arm for the mobile, since mine was limp. They said they couldn't charge me for it because the model was so old, but would ship a new one at no cost. What excellent customer service!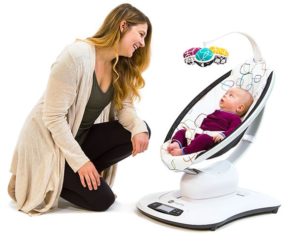 Overall thoughts: mamaRoos are pricey but amazing soothing furniture for those with small spaces and active toddlers! They have excellent quality standards and customer service.
---