Joining the craze: Mealthy 9-in-1 Multipot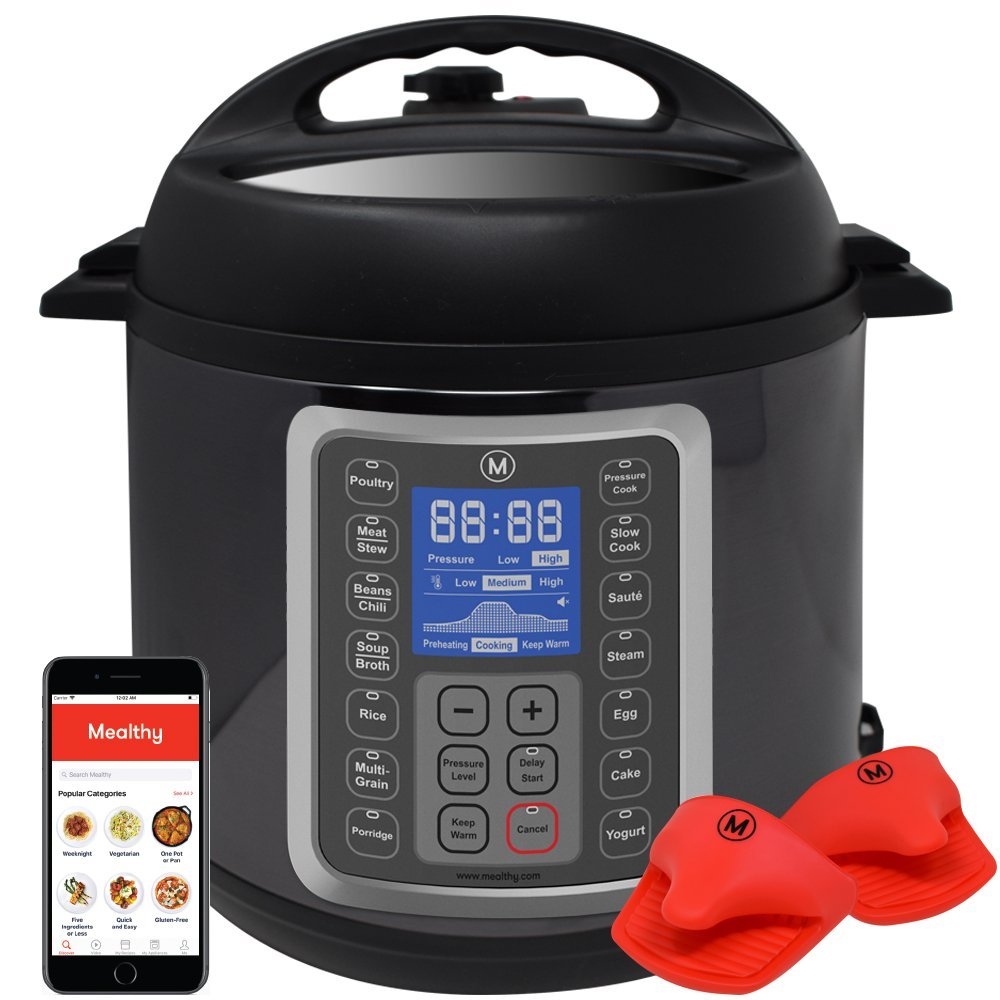 I have two kids, which means I no longer have time to cook. I also hate spending the money on going out to eat, so I needed a way to make food easily. My first thought would have been to get a slow cooker, except I feel incredibly uncomfortable leaving any heat element on when we leave the house. We leave often for classes or park walks, so I needed something easy and fast. Pressure cookers are all the rage these days and promise healthy and quick meals, so I decided our household needed a pressure cooker.
The thing about pressure cookers is that they need to be reliable and safe. My goal was to find a cheaper version of an Instapot that offered similar safety and features. Mealthy's MultiPot checks all the boxes.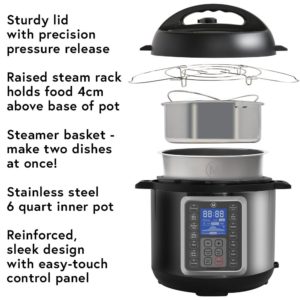 Things I love about the Mealthy MultiPot:
Accessories: It comes with all the accessories you need out of the box, mitts, trivet, and a steamer basket. I haven't found that with any other MultiPot.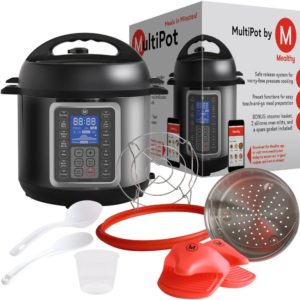 The countdown clock: Unlike other MultiPots it actually tells you where you are in the pressurizing process.
High pressure/low pressure: Being able to change the pressure settings is huge since some meats require less pressure than others.
Speed: I did a speed test against my neighbor's Instapot and Mealthy was the clear winner.
Cheat sheets: It comes with these great cheat sheets which are BEYOND helpful.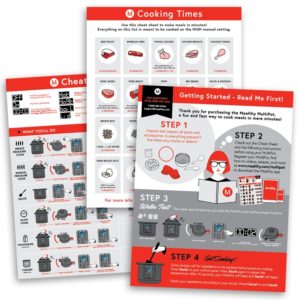 Great design: It is much better designed than others I looked at.
Price: It is much cheaper than other quality MultiPots.
Overall thoughts: MultiPots are great for parents with no time and the Mealthy MultiPot is cost-effective and comes with more speed, accessories, and design than other MultiPots.
---