Getting rid of the Diaper Genie- Brabantia cans for diapers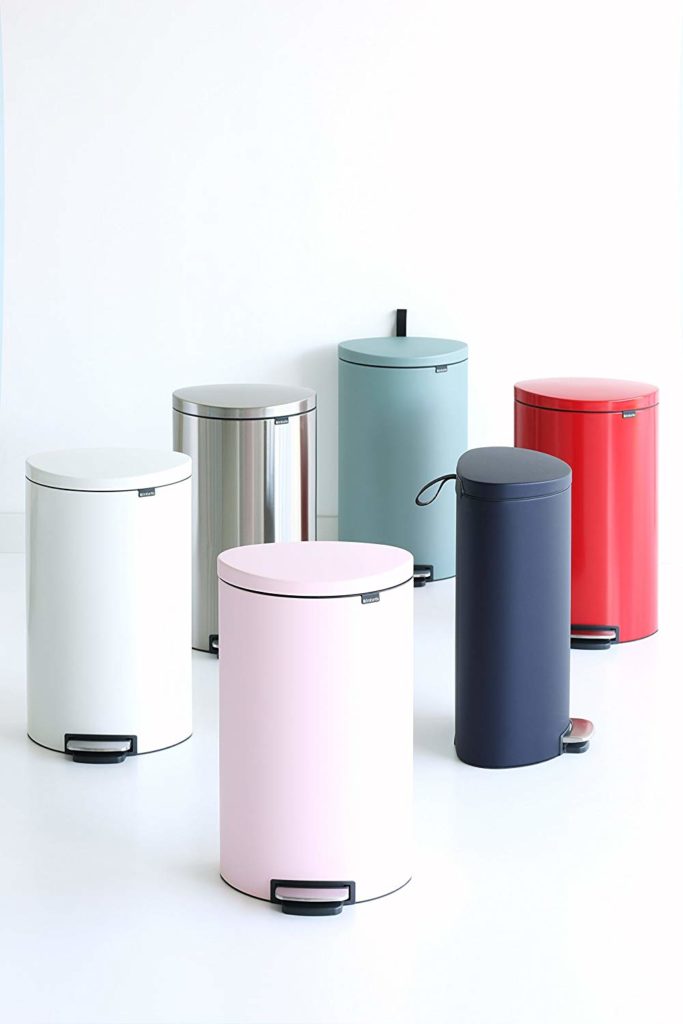 We have two babies in diapers now! Gone are the days when a Diaper Genie refill would last us a week, instead I found myself changing the refill every few days and frowning at the cost of each refill. This situation was compounded by the fact that the Diaper Genie still stinks! What wishes does this Genie grant, because an odor free nursery isn't one of them.
This is the thing about Diaper Genie, it is beyond wasteful, and doesn't really work, but they have total ownership of the diaper removal market. If not Diaper Genie, then what? So I asked around in moms groups to see if anyone had alternatives. One mom said she just uses a regular trash can.
I was intrigued but skeptical. I didn't want to trade the price of Diaper Genie for an even smellier option, but if I had to bring one more mile long blue diaper snake out I knew I might lose it.
So I did some research and found Brabantia. The brand checked most of my boxes, stainless steel, round options, white options, and an inner liner holder. I got one in 8 gallon and one in 13 gallon. I used scented bags and a garbage can deodorizer, and combined I found that the smell was well contained at a cheaper price point with a trendier look!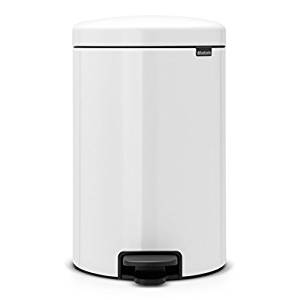 Things I love about Brabantia garage cans:
They are so well designed: They are sleek and seamlessly fade into the decor of the nursery.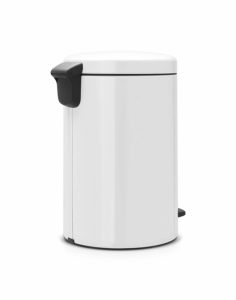 They have a step pedal: A must have for fast diaper drops.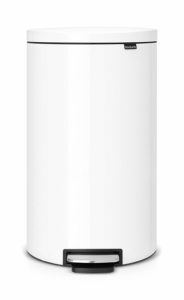 They come in several colors: We went with white to fit the nursery, but they have colors to fit any palette.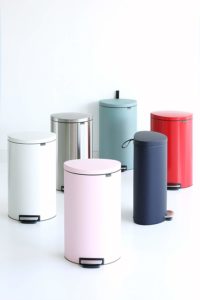 They have perfect fit bags: They have round can bags that fit the can perfectly and remove easily.
They are incredibly durable: My toddler has drummed the side and our movers dropped them more than once and they still look brand new.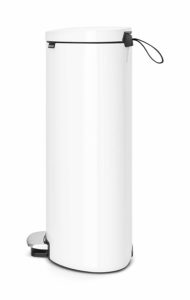 Overall thoughts:
Although the opening of the can does let let out a quick diaper odor, the price difference, sustainability, and sleek look of Brabantia garage cans make them a great diaper genie replacement.
So free yourselves from your Diaper Genie chains and grab a Brabantia can!
Available at Wayfair and Home Depot
---