Abington Lane: Family-owned and affordable furniture *Discount code*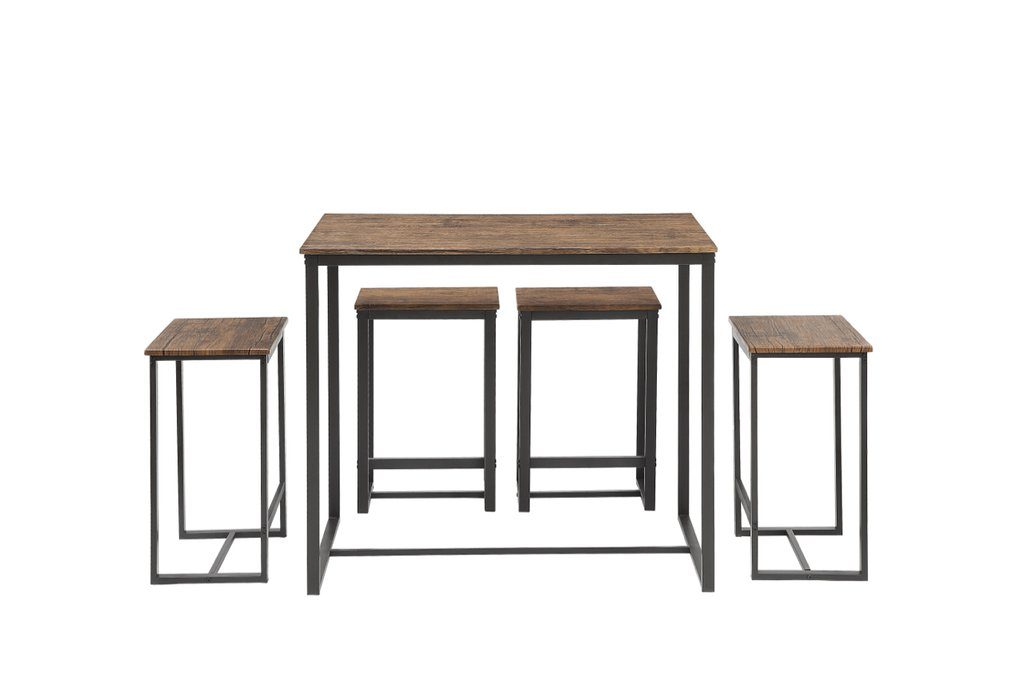 In the next phase of my life upgrade I got a dining table. Our previous apartment had NO room for a dining table, and after years of eating off foldable trays and coffee tables I was more than excited to get a dining table. The issue with NYC apartments is that even a dining space is small. Where does one get an inexpensive dining table that is solid enough to survive kids? Once again, an Amazon rabbit hole saved me.
I found Abington Lane. This great family owned company offers a dining set that fits perfectly in a small dining area. I also picked up a cosmetic organizer that I really love.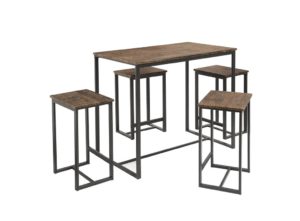 Here is what I LOVE about the 5-piece dining set with stools:
Sleek look: This set has a high end look for a cheap price tag. I especially love the metal and walnut finish combination.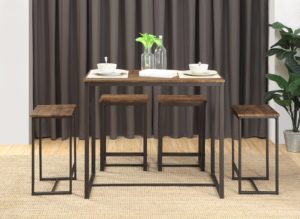 Price: $229.99 for an sturdy dining set can't be beat.
Easy to assemble: it does require a drill, but I was able to assemble it alone in around an hour.
Design: I love the rectangular shape and that ALL the stools can fit snugly underneath.
Easy to clean: I alway worry that faux finishes will be grainy or stain. I have found the finish so smooth and it has stood the toddler test for purple jelly, red crayon, and ketchup.
Customer service: I try to always test customer service, and Abington Lane did not disappoint. This family owned business made me feel like part of the family and was eager to address any issues.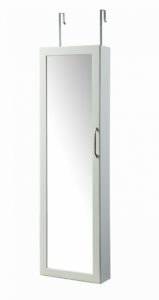 Here is what I love about the cosmetic organizer:
Hanging options: I love that I can hang this over a door or mount it on the wall.
Storage: There are SO many options for storage inside of this organizer. I have very little storage in my bathroom, so having this great way to organize my cosmetics helps keep my counter space open.
Perks: Fold out shelves and LED light make this a comfortable place to get ready.
The mirror: Being able to use this as a full length mirror is so helpful in my small busy apartment.
Overall thoughts: Abington Lane has excellent furniture offerings, and knowing I am buying from a family owned company makes me feel great. The organizer is a great choice for limited bathroom storage. The dining set is a sturdy, beautiful, kid-surviving dining option for a small space.
Use code fastidiousmom for 10% off at AbingtonLane.com
---