Non-toxic 2-stage crib mattress: Brentwood Home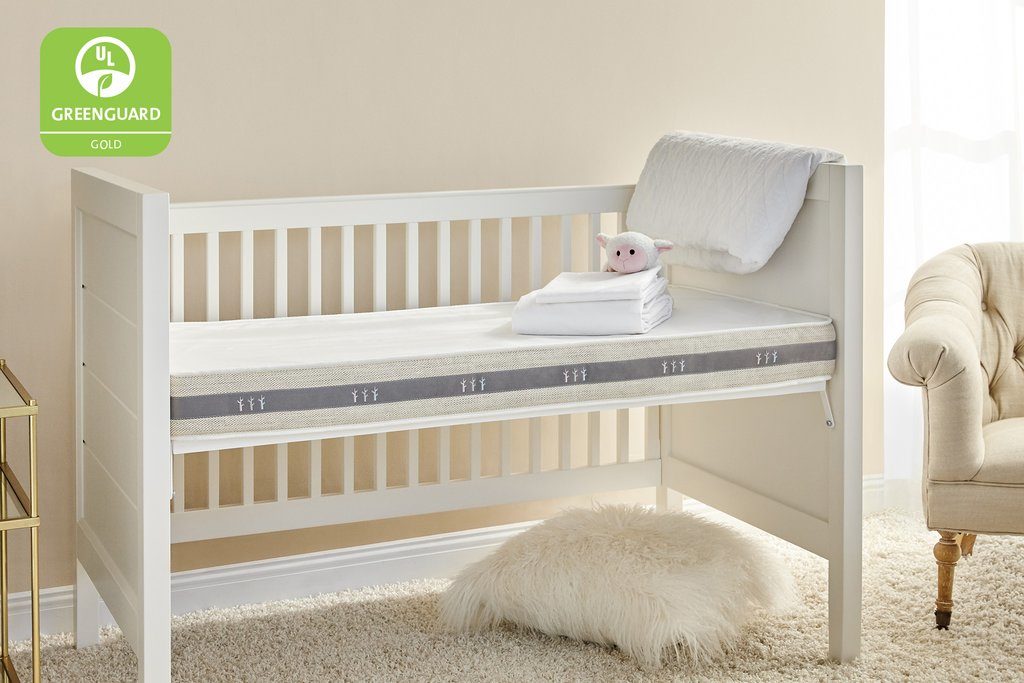 It was finally time to move our baby from the sidecar to a real crib. Why is it that the three feet feel like miles when you are moving a baby? For a while I fought the move to the crib by saying that I wanted an all-natural mattress and crib. I think I didn't really think there was such a thing as an all natural crib mattress, so maybe I would never have to move him out of arms reach. The problem is, not one told my sweet baby boy not to grow. Once it was really obvious that the sidecar wasn't going to work for even another few weeks, I starting googling.
I reached out to Brentwood Home once I read about their all-natural crib mattresses that don't use fire retardants. I offered my unbiased review of their mattress in exchange for the mattress. I like the idea of having a firmer stage for infants and a less firm stage for toddlers. I didn't have any real excuses to keep our son in a sidecar that we was quickly outgrowing. I'm happy to say he is in a crib nearby, and that I love his mattress.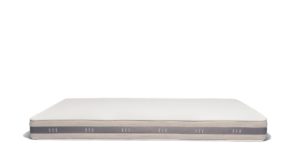 Here is what I love about the Wildfern 2-stage crib mattress:
The firm side: I love how firm the infant side is, and it is good to know there is a softer side for when he is a toddler.
Snug crib fit: It fits super snugly in the crib. Unlike other mattresses, there is a stiff border that makes me feel so much better if he is laying near the edge.
Made in the USA: I feel good about that.
100% vegan: Sign me up for the all natural materials. Plus it smelled lovely immediately on opening. No off-gassing needed.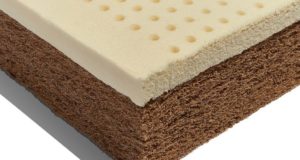 Non-toxic and PVC free: And still waterproof!
Meets CPSC fireproofing standards without toxic retardants: Enough said.
Made from Hypoallergenic and anti-microbial materials.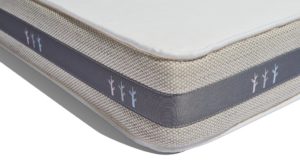 Overall thoughts: I would put this crib mattress against any other. Do yourself a favor and put it at the top of your registry.
---