The most breast-like bottles are from Comotomo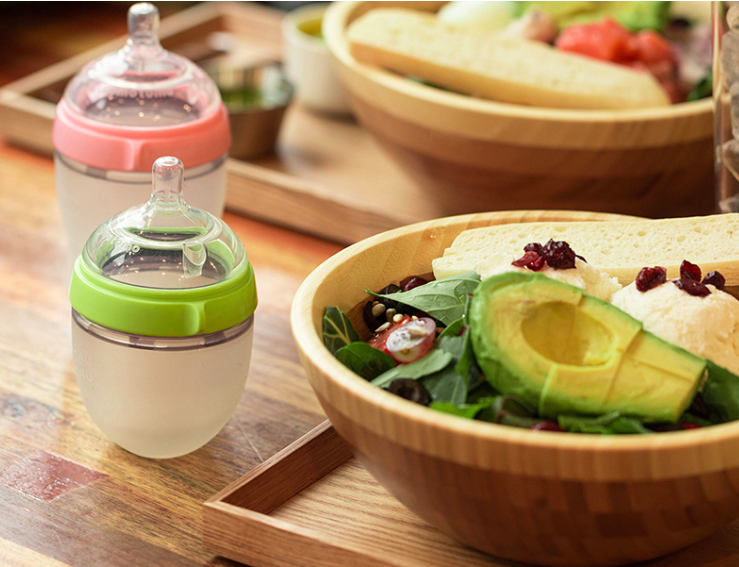 Everyone tells you not to put bottles on your baby registry because you never know what type your baby will prefer. Of course I didn't listen to that and registered for Comotomo bottles anyway. Let me just say, I'm glad I did. These bottles are the best. And best of all, they're made of hygienic silicone so you don't have to worry about toxic chemicals. This made me feel super comfortable sterilizing them and giving them to my son when he was a newborn.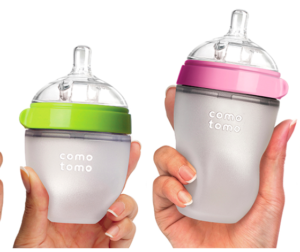 They come in two sizes, 5oz. and 8oz. and two colors, green and pink. They pride themselves on being the most "breast-like" and with their wide neck and nipple, they definitely are. The nipples feature dual vents to prevent colic and make the transition back and forth between breast to bottle seamless. We have quite a few bottles in our cabinet but my son loves these bottles the most!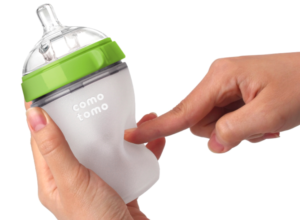 The wide-neck makes them super easy to clean. There aren't any nooks and crannies you have to get milk out of. The bottle is just four pieces, making assembly of it quick and painless when your little one is hungry! They are sturdy, I've never had one leak or break, and they are the perfect size to fit in a diaper bag. Even though I use mine for expressed breastmilk, they would work perfectly for formula fed babies as well.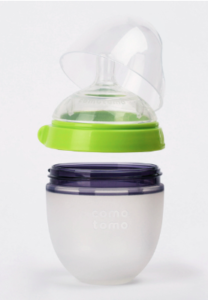 Overall, I love these bottles and my son does too. They will be the bottles we use until he moves onto sippy cups. Hey Comotomo, can you make sippy cups too? J
---