Lovevery made me love play gyms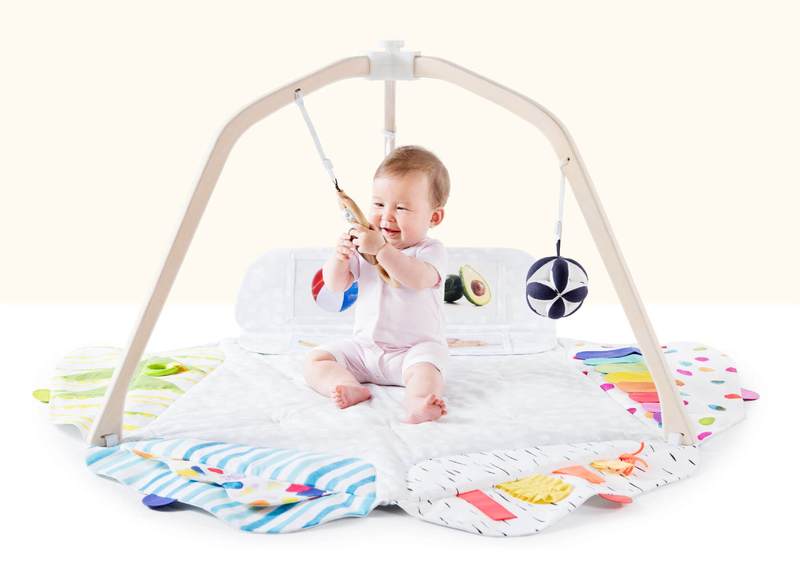 I have found the best play gym on the market. Yes, you read that right. I have found THE BEST one on the market and it's the Lovevery Play Gym.
I first saw Lovevery on an Instagram ad and scrolled back about four times to keep looking at it. It was bright, fun, and the baby was adorable. I got to researching and I knew they were a great company. They sell one product, the Play Gym. They also have a subscription box service for age and developmentally appropriate toys but today we're focusing on the play gym. Yall…this thing is amazing.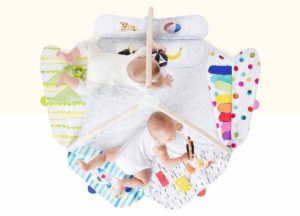 The Play Gym features 5 play areas focused on exploring something new. Colors, sounds, textures, picture cards, and hide and seek. It also has an arch that hangs a teether, high-contrast ball, and a batting ring/rattle. These things combined create the perfect play gym to grow with your child. Your little one can do tummy time, back-laying, or even assisted/unassisted sitting to explore all of the components. They even include a stack of assorted picture cards to be used for each stage of your baby's first few years. High-contrast black and white for the newborn stage, mirror cards for those next few months, common object cards to learn first words, and even body part cards!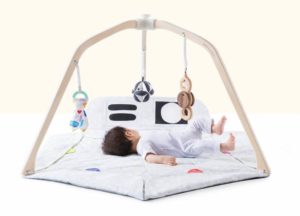 I love that this play gym has areas dedicated to honing certain skills and milestones. I love that they really took the time to create something beautiful and something meaningful for your growing child. I really try hard to steer away from the toys that light up and make noise. Those are important, sure, but there's just something so great about getting back to the basics and watching a child explore.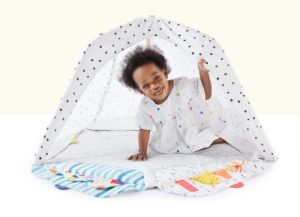 My favorite part of the play gym is that it included a tent that can be placed over the arch and used for imaginative play. This is great for as your child gets older. And when you need a little more floor space, the play gym mat detaches from the arches, folds up, and the arches come apart so you can easily store it.
Overall, I really love this thing, as if you can't already tell. It's such a great investment and can truly be used for years and years. Lovevery's Play Gym is the play gym you need.
---