Tumi Ishi Blocks: The Ultimate Stacking Toy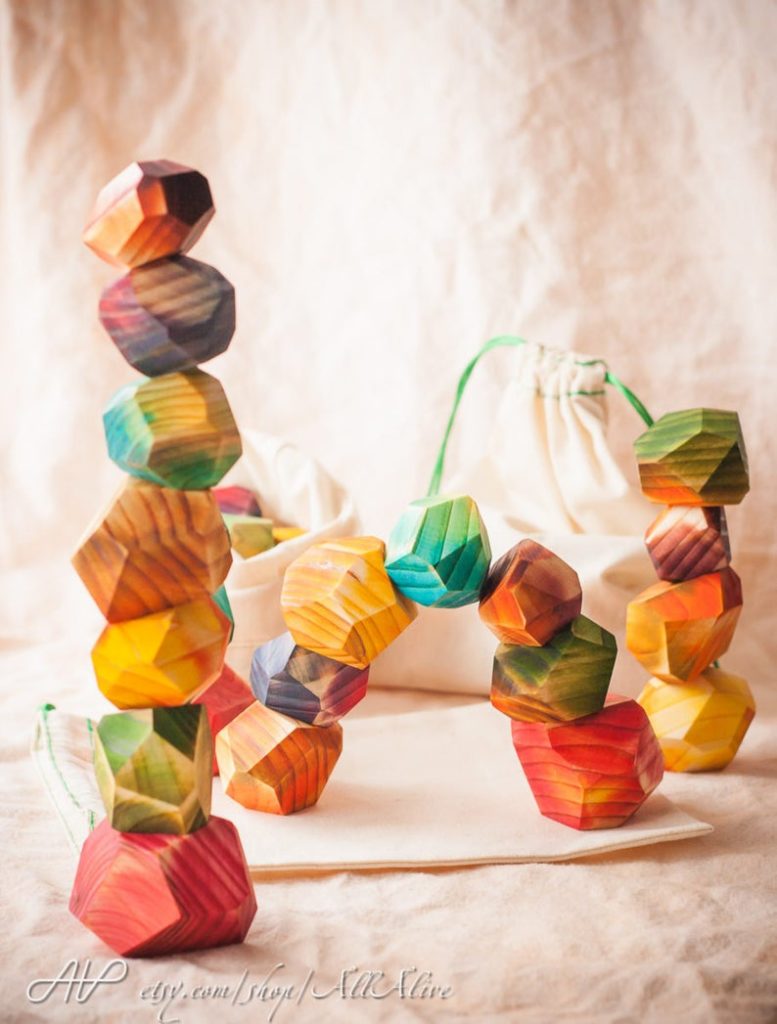 Montessori toys are all the new rage in baby and kids toys. If you search Etsy, there are hundreds of retailers selling different wooden options. From rainbow stackers, to townspeople, to play cameras. But one type of Montessori Inspired toy stuck out to me. If you're looking for the ultimate stacking toy for your little genius, look no further. Let me introduce you to Tumi Ishi blocks.
Tumi Ishi blocks are small chunks of wood, cut kind of like a gemstone. Basically the idea is you are supposed to stack them all up. Seems easy, right? It isn't! I spent hours doing it over and over, putting the blocks in different order. I swear these things will keep your kids busy for hours.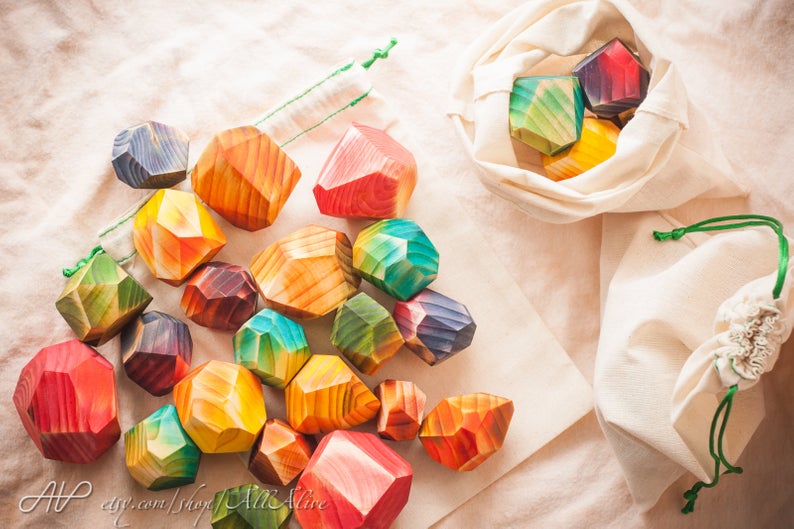 AllAlive offer sets of Tumi Ishi blocks that are the prettiest rainbow colors. They are dyed with food coloring so they really do look like gemstones! They came in a little linen bag and are just gorgeous. I use these at home quite often.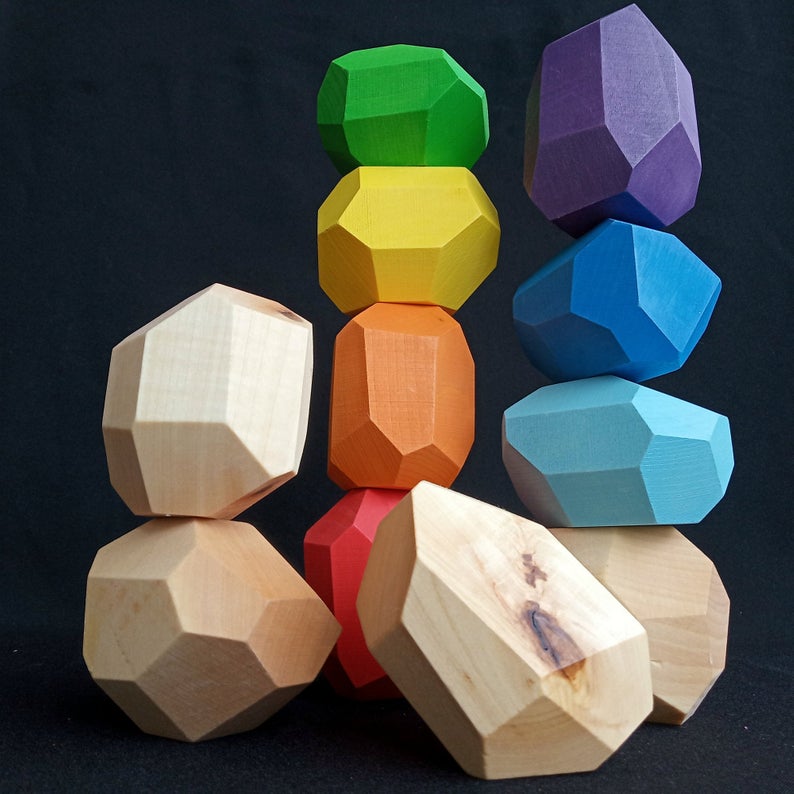 WoodenEducationalToy make a beautiful set as well. These stood out to me because they're all natural linden wood. They are so smooth and even smell fresh! I keep these at work and find myself stacking them while I'm on calls.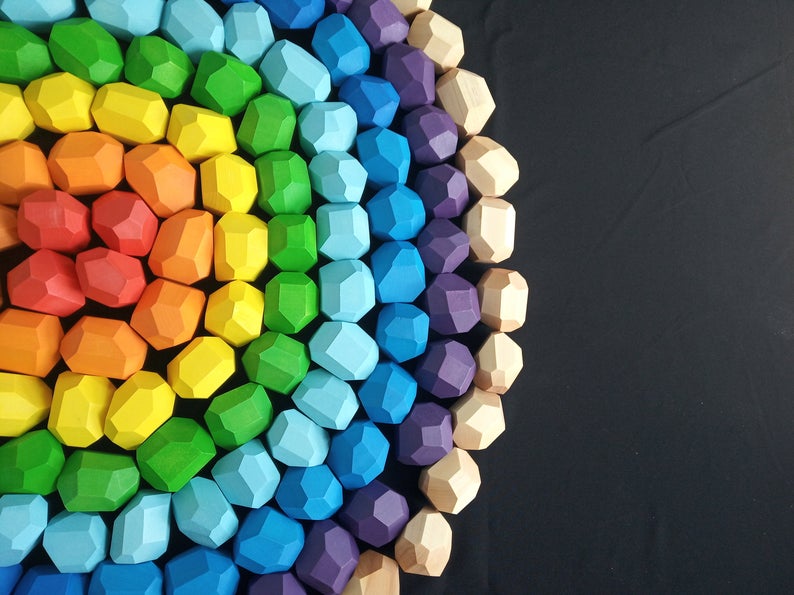 I reach for my Tumi Ishi blocks all the time. When I'm stressed, pumping breastmilk and I'm bored, need something to fidget with, or when my little one is napping. They are the ultimate stacking toy for kids and adults alike.
---