Go Eco-Friendly with Elk & Friends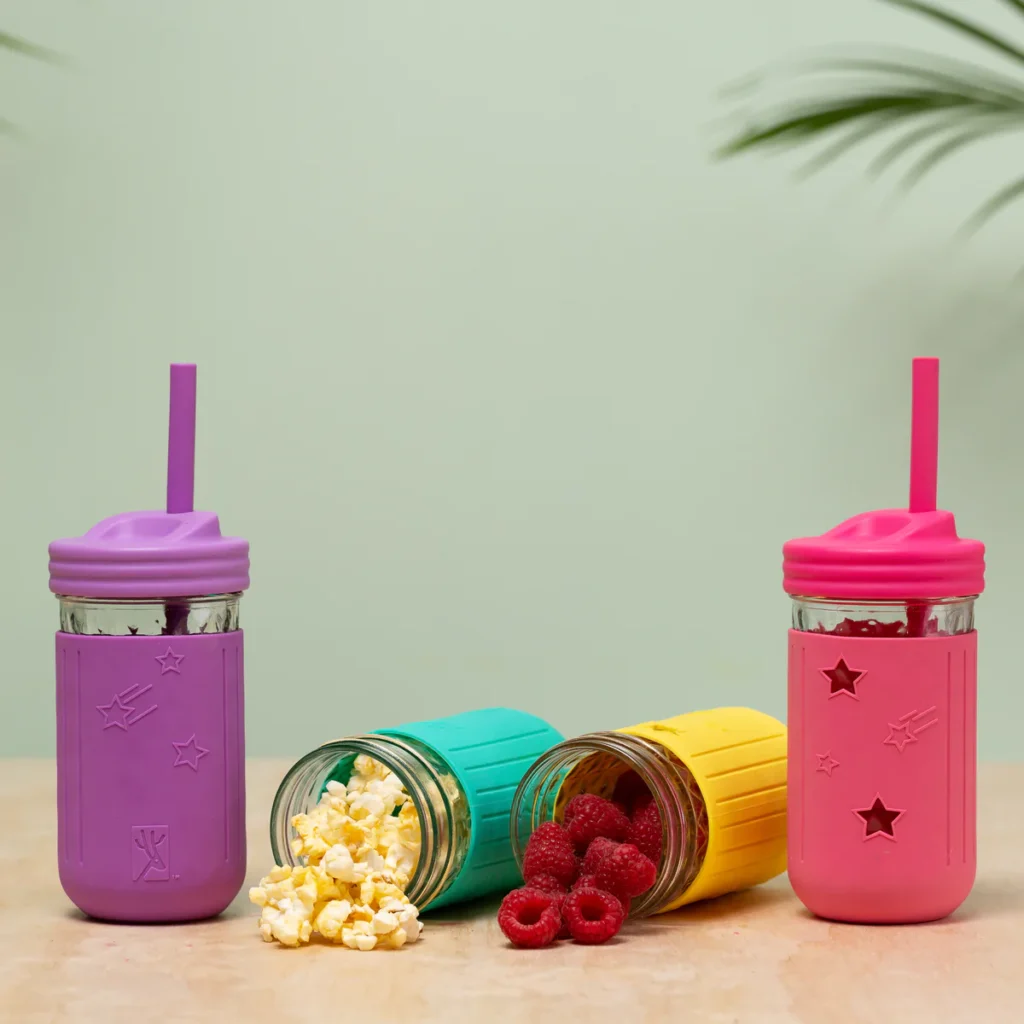 We're a somewhat "crunchy" household and I try to eliminate using too many plastics in our home. I was looking for a glass or stainless steel option for kids cups that would be sturdy, come in cute colors, and be easy to clean. I scoured Amazon (as we probably all do) and came across Elk & Friends. These cups fit the bill perfectly! I will note that the lids are still plastic but I liked the idea of the plastic level being at a minimum.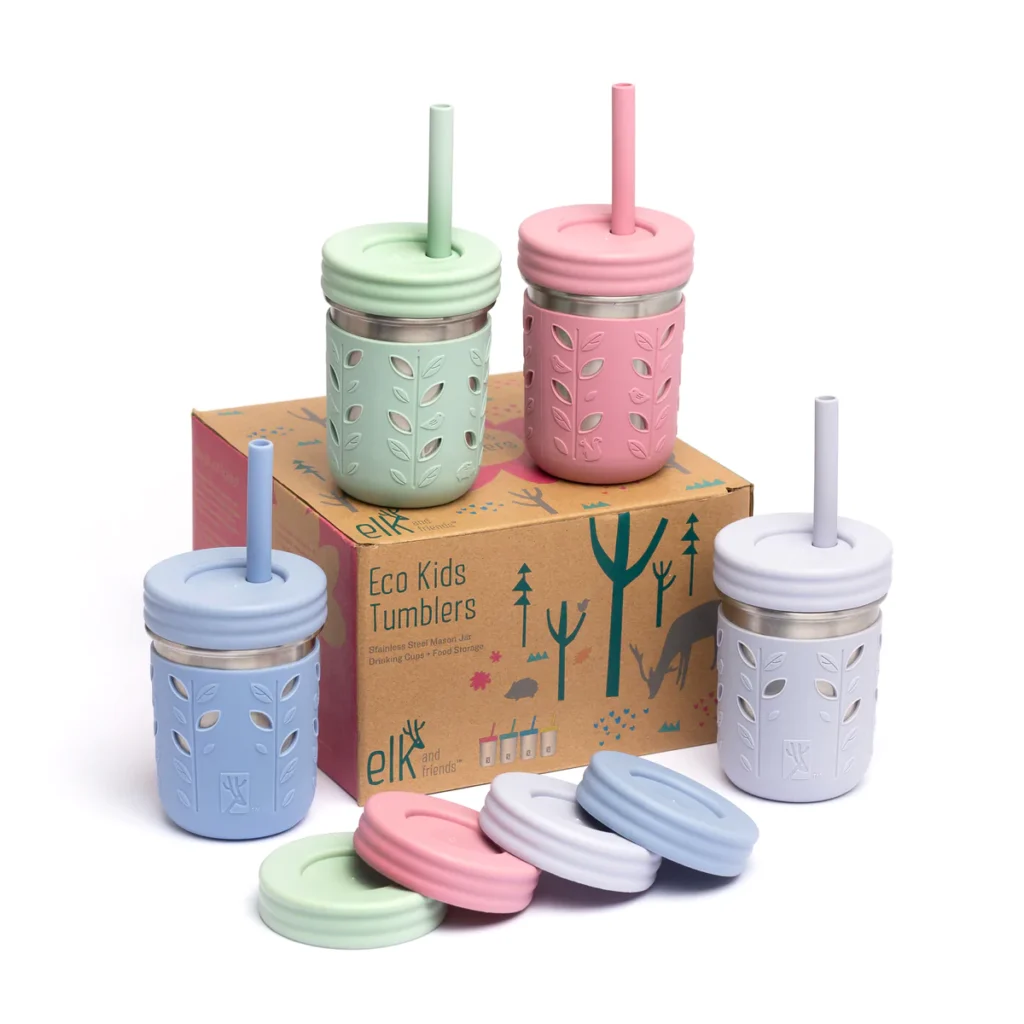 I chose to get a 4 set of smaller stainless steel cups with silicone covers. These are perfect for my kid's oat milk in the morning as he only drinks about a half cup. I also chose a 4 set of larger glass cups, also with silicone covers, for throughout the day for his water and juice. They come in the CUTEST colors like pastel sets and bright colorways. I let my kiddo choose the color of the sets since there's a huge variety and he chose a pastel set for the stainless steel and a bright set for the glass.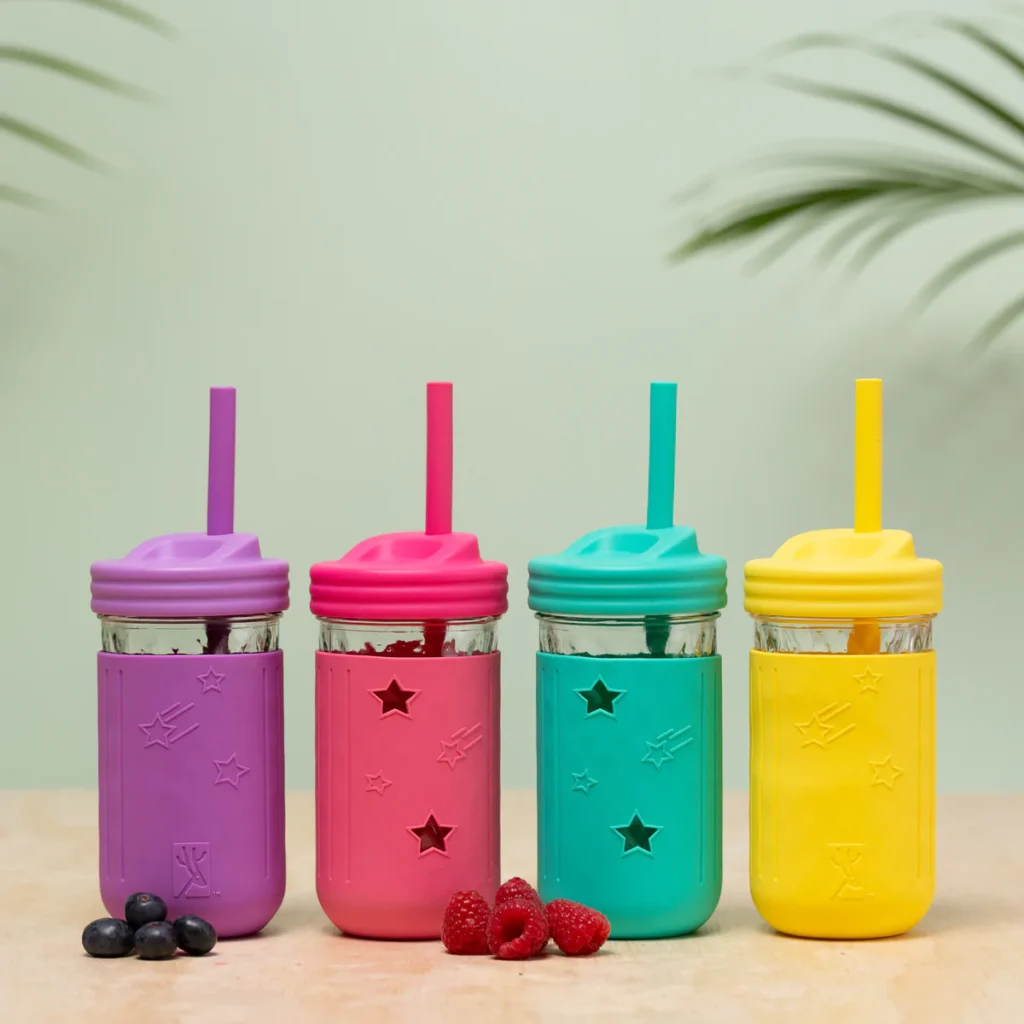 What really sold me on these sets and this brand as a whole is how multi-functional the cups are. They can be used for drinking but they can also be used for storage! Each set comes with drinking lids, straws, and also with flat storage lids so you can use them for snacks on the go. I loved this because once my kid grows out of the smaller stainless set, he can still use it for snacks like raisins, goldfish, or any other small snacks. The drinking lids can also be used with or without the straws and the cups can be used without the silicone covers if you'd like. The versatility is a game changer!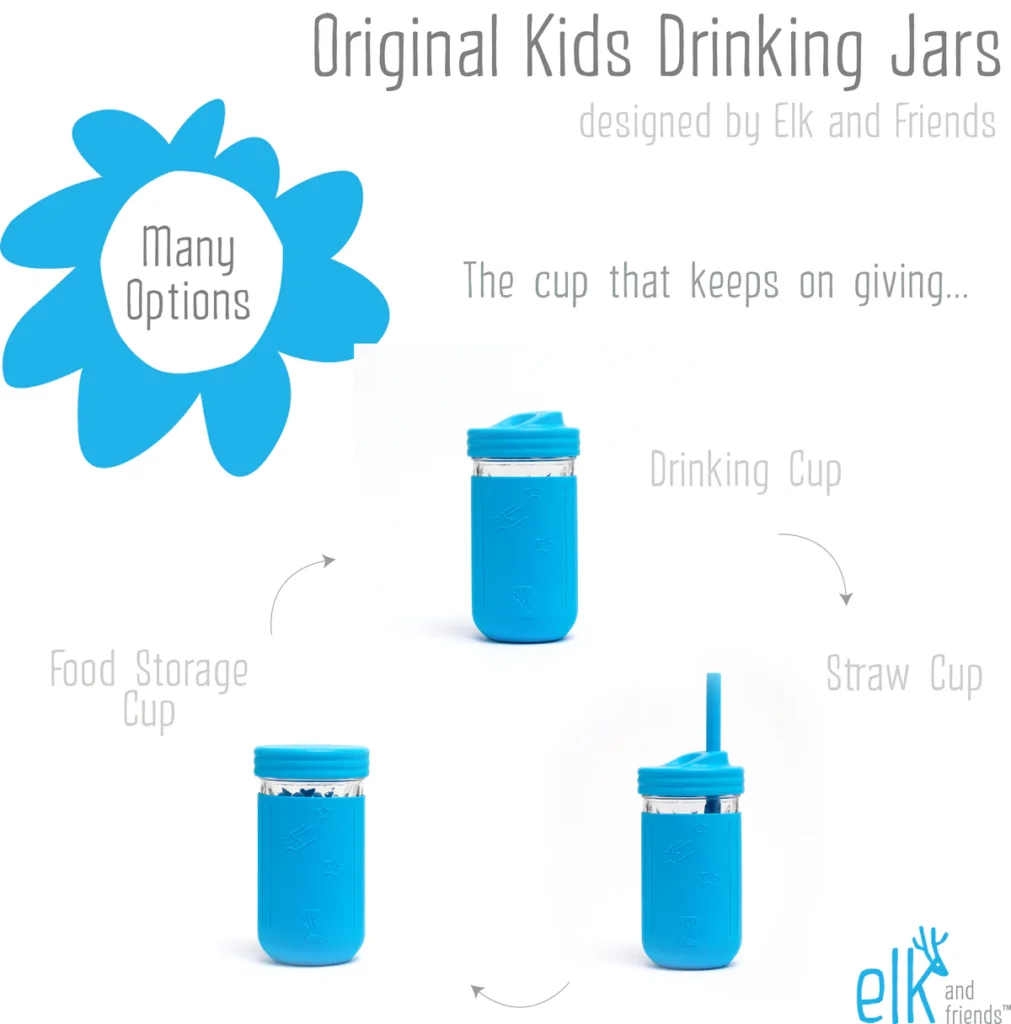 Overall, these sets have been used every day and I've phased out all other drinkware. My kid solely uses these Elk & Friends cups and will for years to come. If you're in the market for eco-conscious, cute, and versatile options for your little one (or for you), definitely check them out!
---