HOLIDAY DIGEST PICK 2019: Best in music/learning for kids: TIMIO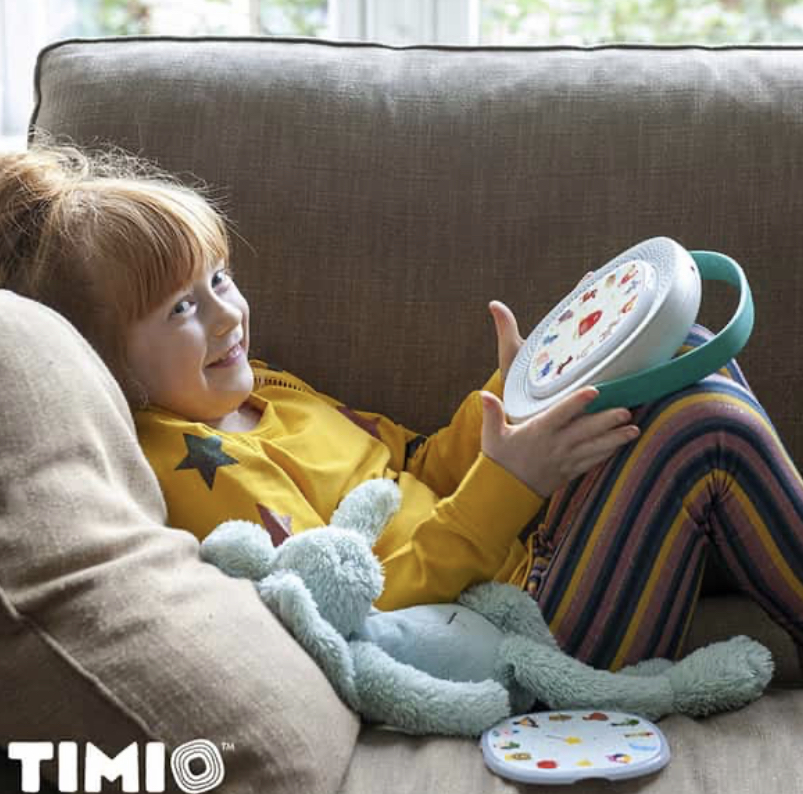 Again Facebook advertising got me. TIMIO started out as a hugely popular Kickstarter, and what they produced is pretty genius. Remember those old pull and spin toys from the 80s? TIMIO is the tech and kid friendly version that only requires touch. Here is what we love about TIMIO:
Focus on learning: TIMIO has a few music disks that play nursery rhymes and even one that plays Christmas songs, but the bulls of the disks are learning. Counting, animals, letters, and colors are just some of the disks that come with the 20 disk set.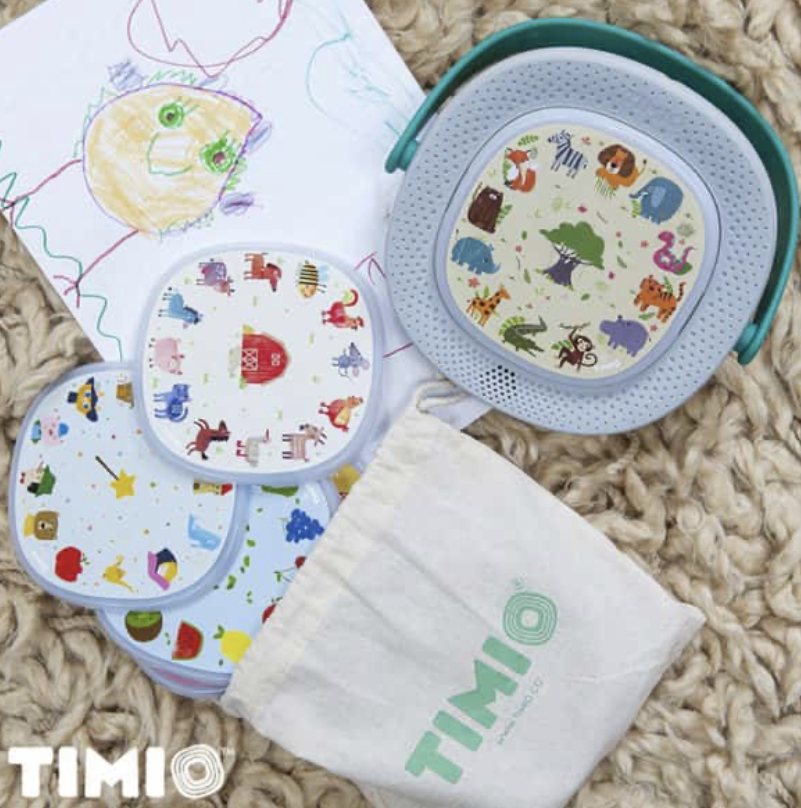 Easy for toddlers: Both of my kids, ages two and one, can operate the TIMIO independently. Those minutes of alone play give me enough time to get dinner cooked!
Touch sensitivity is perfect: Little hand can operate it, but unlike some touch toys (like the V-Tech Smart Desk) the tough isn't so sensitive that kids get frustrated by touching several at once.
Portable: It runs on a few AA batteries, so ours migrates between the car and the house, and keeps them entertained!
Staying power: As long as TIMIO keeps giving us disks, I can't see why my kids would ever stop playing with this.
Overall thoughts: For the young music lover, there is no better present.
---