Lillebaby Complete All Seasons vs Ergo 360 Cool Air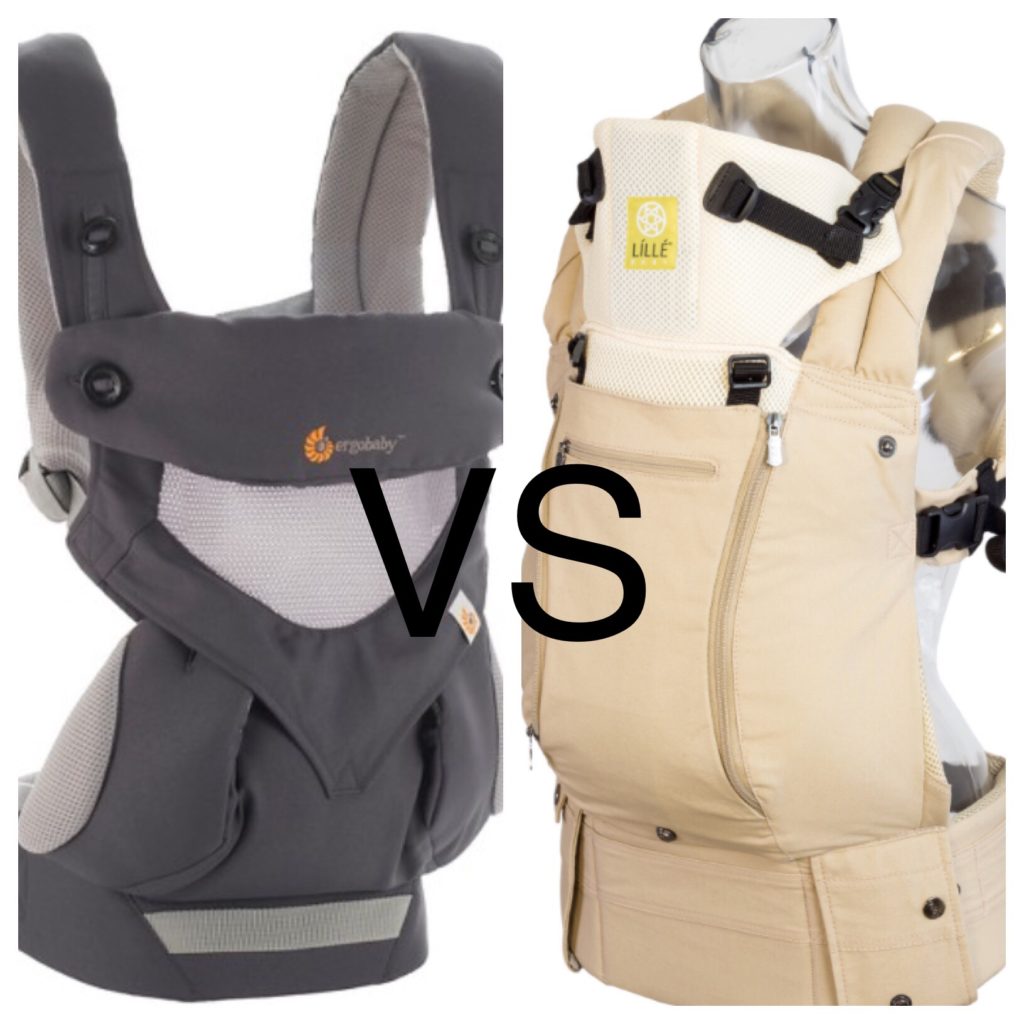 The difference in carriers always seemed really subtle to me, before I had children. It seemed like parents were always convinced they had the best carrier, but after polling parents in Park Slope (AKA: the breeding borough of NYC), I realized that most parents hadn't tried more than one. Most parents that I talked to relied on online reviews to choose the carrier that they put on their baby registry, without ever trying them on in person. This is really surprising, since I put carriers in the same category as strollers.  I don't know anyone who didn't try out strollers before investing in one that works for them
We, like the families I polled, chose a carrier based on the recommendations from family and friends and online reviews before we had our daughter. We went with an Ergo 360 on the recommendation of family and friends. It also had amazing online reviews. As winter progressed into late Spring in NYC, I found the infant insert required with the Ergo to be sweltering, so I explored some other brands. Great reviews and a lower price point brought me to the Lillebaby Complete. I wanted to a comparison of similar products, so chose the Ergo 360 Cool Air.
The Ergo 360 Cool Air: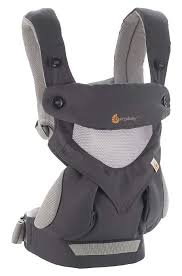 The Lillebaby Complete All Seasons: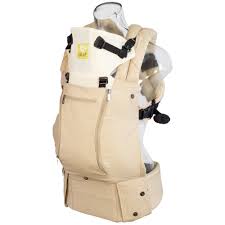 On to the comparison:
I tried the Lillebaby Complete All Seasons and the Ergo 360 Cool Air for a week each over a month period. The daytime temperature was between 65-94 degrees and varied by the day.
Some specs:
The Lillebaby Complete All Seasons is a six-position carrier: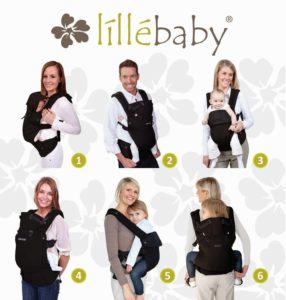 It holds babies 7-45 pounds
It DOES NOT require an infant insert.
The Ergo 360 Cool Air is a four-position carrier (pictured is the Ergo 360 to show positions):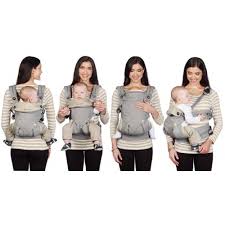 It holds babies 7-33 pounds
It DOES requires an infant insert.
Unboxing: Winner- Ergo 360
The Lillebaby had more beautiful packaging. I loved the rubber handle and how the box looked. I had a difficult time figuring out how to get into the smaller leg position due to poor directions.
The Ergo was easier to use out of the box, while the Lillebaby had harder to read directions.
First impressions: Tie
The Lillebaby had a BEAUTIFUL pattern, which I really liked
The Ergo was a solid color, which I know could be better, depending on what you are wearing.
Design: Winner-Lillebaby
The Ergo 360 has a better design for keeping a sun shade tucked away or items with you.
The Lillebaby has a soft shoulder blade clip and all adjustments were easy to make while on. It also has a back support that is REALLY helpful for those with lumbar issues. My only issue with the Lillebaby design was that there was no place for the sun shade to be tucked away and that the all seasons flap looked very messy with just one snap.
Wearbility: Winner-Lillebaby
The Ergo was easier to wear out of the box. Again, the Lillebaby directions were not super clear. I was trying to fold in the leg separator of the Lillebaby to the "thin seat" position, and I ended up having to google a video on how to do it before I could figure it out.
With that said, the Lillebaby was SO MUCH more comfortable to wear. It felt so much lighter and my back was so much less sore. I found that the back support was really helpful.
Durability: Tie
This is tough to test with only a month of use. Both carriers showed very little wear and seemed to stand the test of time.
Use with infants: Winner-Lillebaby
The Ergo 360 requires an infant insert that is hot, heavy, and bulky.
The Lillebaby can be used with infants as small as 7 pounds and does not require and infant insert.
Customer service: Winner-Lillebaby
I called both companies with a difficult issue with the carrier that required immediate assistance.
Ergo said I would need to buy a new carrier if I needed an immediate fix and offered a 20% discount off the new carrier.
Lillebaby offered to over-night ship a replacement. I was very impressed.
Overall Winner- Lillebaby
Overall, the Lillebaby was a better and cooler design. It also had nicer patterns and better customer service experience.
My advice- Buy a Lillebaby All Seasons Complete carrier.
---