Baby Preferred Drool and Teething Pads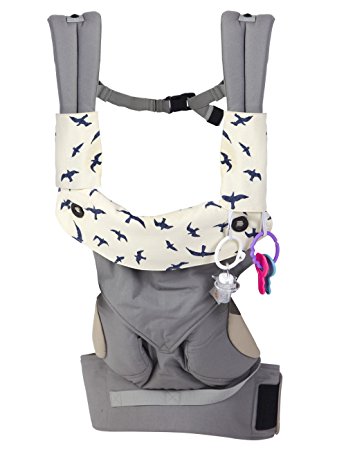 Our daughter started gumming our Lillebaby carrier before her four-month birthday. We searched Amazon to find a well-reviewed drool and teething pad set that would fit our carrier, and came across Baby Preferred.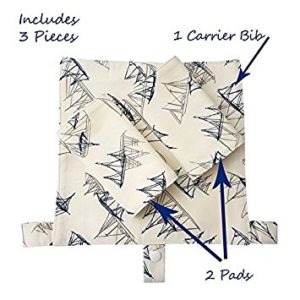 Pros:
The drool and teething set is very durable, yet soft.
It is made of 100% twill cotton.
It stays in place.
There are sets for Ergo carriers (see main picture) and for the Lillebaby or other carriers (see picture directly above).
It washes and dries beautifully. I just threw it in with our daughter's other laundry.
There are toy loops to hang toys.
Excellent customer service- when placing my order Maria made sure that I would get a drool and teething set that fit our carrier.
Fast shipping- I received the drool and teething set in half the time I expected.
Cons:
None- I'm very pleased with the product.
Find it here:
https://www.babypreferred.com/
https://www.amazon.com/Baby-Preferred-Teething-Position-Carrier/dp/B01JM4QS5K
---