Packing for toddler school prep: Time for personalization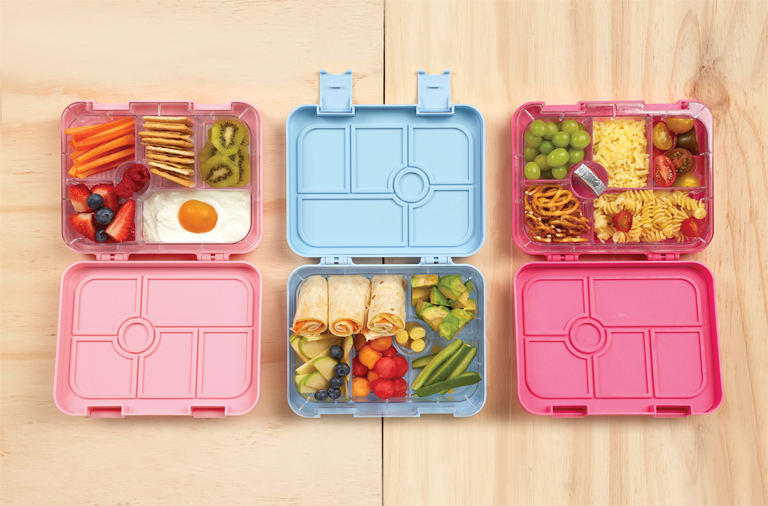 As our daughter gets older and gets involved in more activities, we actually had to purchase her book bags and lunch bags that are baby sized. I wanted to get something personalized, so any helper adults would have an easy time finding what is hers, but was pretty unhappy with most of the options that were available.
I found what I was looking for at Stuckonyou.us. Though many of their products are aimed for school aged kids I was able to find a junior messenger bag that is perfectly toddler-sized and a bento style lunch box that fits a ton of food!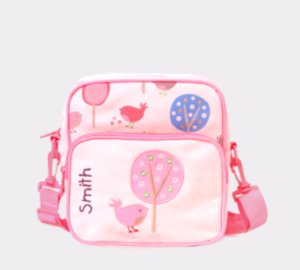 What I like about the Junior Messenger Bag:
It is canvas and super durable: My daughter plays with it often at home and it doesn't seem to take damage!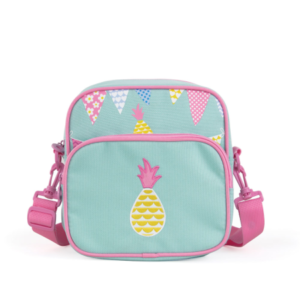 It is roomier than it looks: We fit diapers, a change of clothes, and a few toys easily in this tiny bag.
The front pocket: I can put notes to the teacher or smaller toys in the handy front pocket.
It is lined and has a super adorable design: I am always impressed when "kid stuff" has design and function!
The personalization: I love that I could choose a design/color that I knew she would love.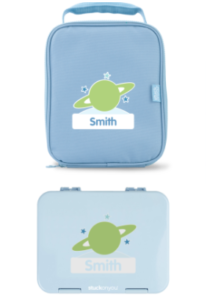 What I love about the kids Bento Box and Cooler Bag:
The tray is dishwasher safe: I can easily throw it in and repack it the next day.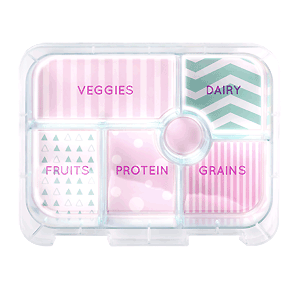 There is plenty of food storage space: My daughter can EAT and even she can't finish all we can pack in here. We usually manage to pack one meal and at least two snacks.
The design is great: I loved getting to pick out my own design that I knew she would love.
The cooler bag has a ton of uses: I have used it to pack drinks in when we didn't need the bento box.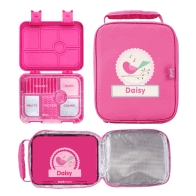 Overall thoughts: The personalization available on both these products made it feel like I was making something special for her and not just slapping her name on something. Unlike other personalization sites, these feel like quality items that I get to have design choices on. I will definitely be back Stuckonyou!
---