Tegu blocks: The BEST toy available. Period.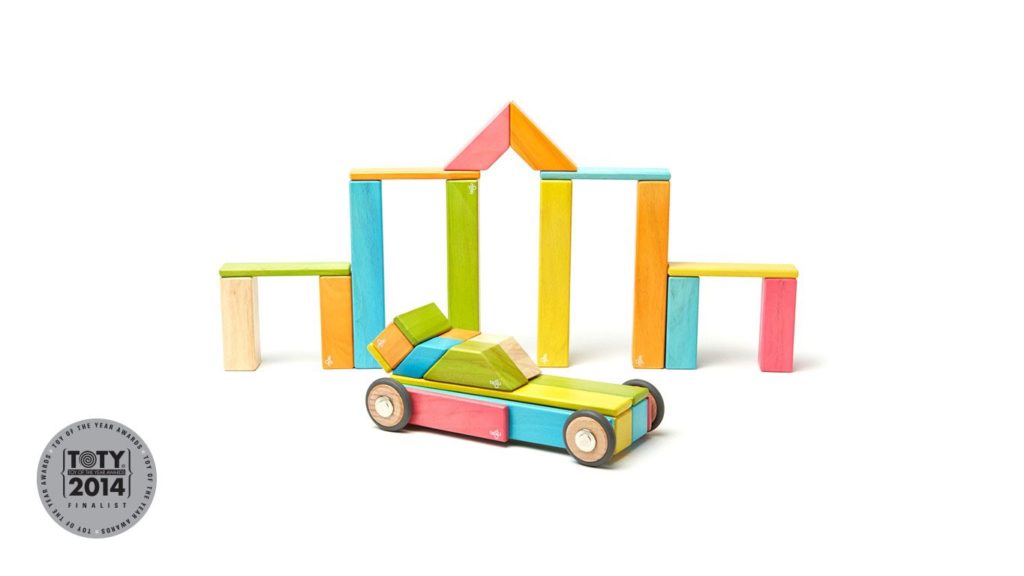 Let's start with the fact that I have I have been excitedly waiting to write about this product. That is how much I LOVE it. Love is an understatement. I actually believe that it is the best toy I have gotten for my daughter. I would even argue that it is the best toy on the market today. It is an all around winner.
Tegu blocks are almost magical they are so good. The basic premise is they are lightweight wood blocks with magnets inside. They are lightweight so you can build using mostly the power of the magnets inside.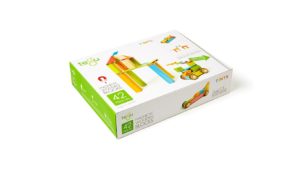 I found them while trying to find baby STEM toys. If you have ever tried to find baby STEM toys, you know there isn't a lot out there. When I read the premise I didn't actually believe that a company could make a baby safe magnet toy, much less one that you can actually build with. They have done it, and it is really cool.
I wanted the 42 piece set but was really put off by the $110 price point. I am SO glad we ended up getting the 42 piece set because it has so much to offer. I would suggest this as an only birthday present if that is what it takes. It is that good.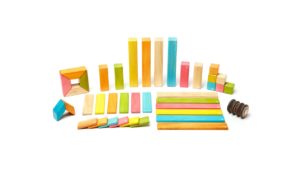 Reasons I am obsessed with Tegu:
Once a baby can grab and move a toy they can use Tegu blocks: I started using them with my daughter when she was about 10 months old, and she could instantly pull them apart when I stuck two blocks together. Two weeks into owning them she could put them together too, and understood that it had to be two ends (or poles) to do that. Tegu suggests their block for 1+ but I feel like with supervision you can easily play with them from 9 months+.
They teach magnets safely: I'm a science teacher and most of the time the first time a student has interacted with a magnet is in my classroom. Watching my 10 month old actually have a basic understanding was amazing. Really amazing.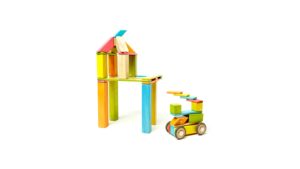 The shapes are perfectly adapted to use with magnets: When I initially looked at the website I thought the shapes were strange for blocks, but the thin and long shapes allow so much flow in the magnetic connections.
They are amazing for developing physical/ occupational therapy skills: The grasping, pulling, and matching skills that these promote is exactly what I wanted for my daughter at this time in her development.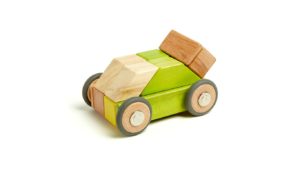 They are really fun for adults: Normally when we are playing together it is hard for me to stay focused on her toys. Even Duplo blocks are boring after five minutes. I actually enjoy building with these. We can stay engaged together much longer with Tegu than with other toys.
They are beautiful and non-toxic: I went with the Tegu tints, but all of the colors options are lovely.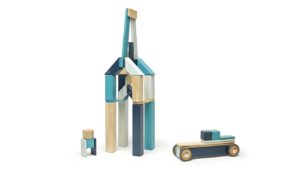 They are sustainably sourced and responsibility created: That always feels good.
They seem to last: After months of extensive daily use they look the exact same as they did when I took the out of the box.
They are well made: I have yet to figure out how they get the magnets inside the blocks. There seem to be no seams that are visible.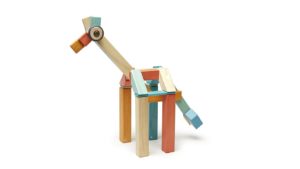 They will grow with your child: I can see my daughter playing with these for years to come. As her abilities changes she can interact with these in new ways.
They are her favorite toy: Of all the noisy, light up, singing toys in our house, my daughter will always go for these first. She actually used one in pretend play today by using it as a phone. Tegu blocks are played with every day in our house.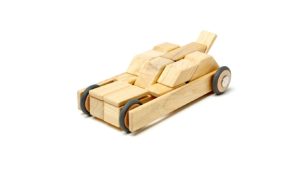 As a science teacher/coach I am already planning the ways I can incorporate them in classrooms across our district. They are a game-changing toy and learning tool.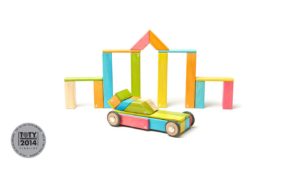 Overall thoughts: Tegu is my number one toy suggestion for any child. It is the best STEM toy on the market and incredibly captivating for any age child. My advice to any parent: Spend the money, you won't regret it.
Discount code: Here is a link to get 20% off your first order. Enjoy! Save20%
---