Parenting a newborn in a tiny space: Arm's Reach Mini Ezee 3 in 1 Cosleeper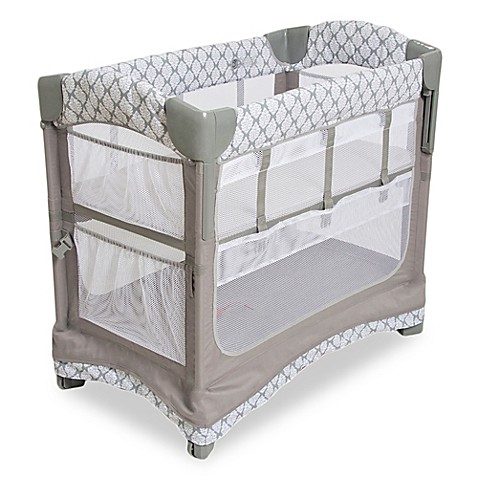 Like most NYC parents, we are doing a lot in a small space. Now that #2 is close to arrival, I really wanted a way to keep he and my daughter from having to share the nursery for as long as possible. I feel like this will net us all the most sleep possible.
The problem is that our bedroom is the smallest room in our house, and barely houses our bed. We squeezed my daughter's bassinet in there for the first five months, but it was difficult and didn't really offer a long-term solution for our current needs. I also like the idea of sleeping as near to baby as is safe, especially since I will be night nursing and remembered how cumbersome it was to sit all the way up to reach over the bassinet side.
I started researching sidecars and found that they are super pricey and don't really offer what I want. I need an easy way to access #2 when he is very small, an option for a bassinet, and then, in an ideal world, a way to have him stay in our room once he is too mobile for a bassinet.
After ample fruitless searching I came across Arms Reach Mini Ezee Co-sleepers. The word "co-sleep" is scary for me, but Arm's Reach offers a great way to be close while at the same time a safe low barrier separates the baby from us. I was intrigued, but saw some mixed reviews. After seeing no other reasonable options that met the criteria I needed, I decided to try it out.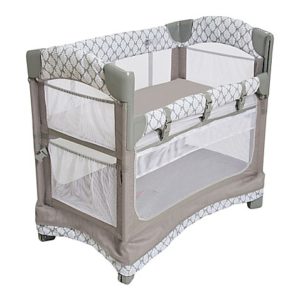 I got the Mini Ezee 3 in 1 Co-Sleeper in Acanthus (Gray) and hoped for the best! The unboxing was a surprise, because I wasn't expecting it to be in a bag similar to a pack and play, but it is good to know it is mobile if need be. Some of the reviews I read said set up and take down was an issue. I did not find that this was the case at all. Set up was a breeze, and took about 10 minutes total. I slid it out the bag, popped the sides and put the feet on, put a few support rails in, and put the mattress/holder on. Sliding the part that keeps it next to the mattress required a little help from a non-pregnant person, but after building a crib for our first daughter, this was comparatively really easy. I did take it apart again to make sure I didn't have the same problems others did, I did not have any problems taking it apart.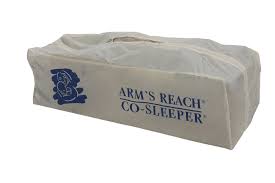 I also got a few cotton sheet sets, since the Mini Ezee doesn't fit the specifications for most bassinet sheets. I also got a mattress protector.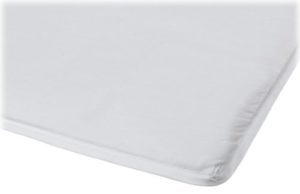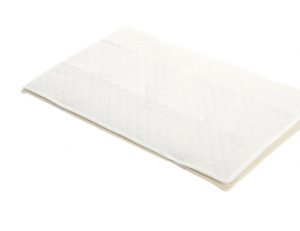 Things I love about the Arm's Reach Mini Ezee 3 in 1:
The size: The size is perfect for what we needed. It fits comfortably next to our bed, but is still plenty enough room for #2 to sleep comfortably for many months.
The design: I love that it offers co-sleeping, a bassinet, and a deeper option for when he is too mobile for a bassinet.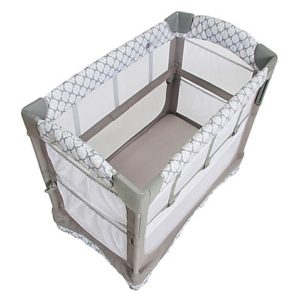 The setup: The setup was quick and easy, and pretty self-explanatory.
Travel capabilities: With two kids that will need places to sleep when we travel it is nice to know it can be folded relatively easy. I had no issues taking it apart.
Aesthetic: The pattern options were lovely, and the Acanthus fit well with our decor.
Things that could be improved:
The sheets: I think the cotton sheets could be softer, though fabric softener did help. I bought the mini plush sheets in natural, and it is a very soft option.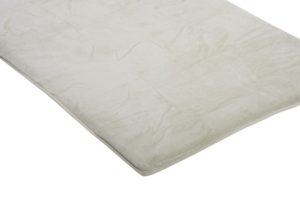 The mattress: The mattress is a little hard for my liking. I may research a softer mattress if he seems to have trouble sleeping on this one.
Overall thoughts:
The Arm's Reach Mini Ezee 3 in 1 Co-Sleeper is pretty revolutionary in offering a sleep space that will transition with a baby's needs. It is annoying that to have sheets that truly fit they must be Arm's Reach, but it is a small price to pay for meeting the exact needs of parents with a small space who want to keep their baby close by. I have been very pleased with Arm's Reach and I suggest the Mini Ezee 3 in 1 Co-Sleeper for parents with small sleeping spaces who want to keep their baby close. I also suggest it for parents with small spaces who want a transitional sleep space.
Accessories I suggest:
---