For bathtime tears: Lil' Rinser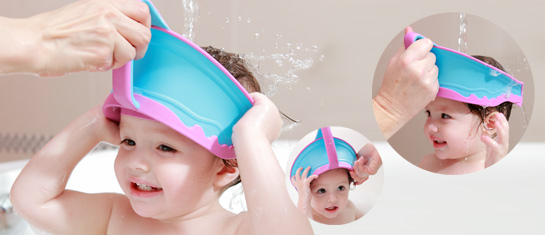 My daughter hates having water poured over her head. This has made bath time tough for a few weeks, because she got to the point where bringing her toward the bathroom made her cry.
I researched a bit and found the Lil' Rinser. The idea is that it is like a crown with a handle, so it allows you to pour water over the hair, and a flexible plastic lip stops any of that from going in her eyes. I was skeptical, but for $9.99 on Amazon Prime, it seemed like an ok risk to take.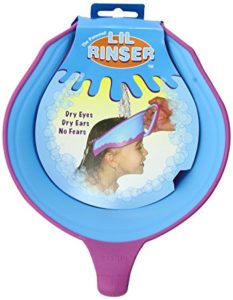 My daughter was not a fan of my holding this thing on her head, but it did do as described! When she actually lets me hold it on, none of the water goes in her face and I can get her hair well rinsed. I think his would be a really ideal product for older kids, because you may be able to reason with them to stay more still, but we are keeping at it. In the mean time, she isn't upset to get in the bathtub anymore!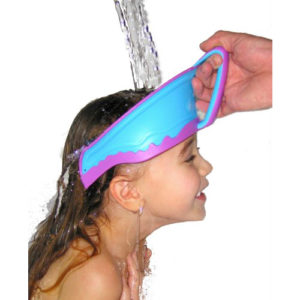 Things I like about the Lil' Rinser Splashguard:
It is inexpensive: At $9.99 it was worth the risk.
It is a durable plastic: I can see us using this for both kids for quite a while.
It does as described: When she lets it stay on it does a great job at keeping the water out her face.
It is well designed: The cute design and bright colors make it blend in well with the other bath toys.
Overall thoughts: If you have a kid who hates water in their eyes and will likely let you hold this on, it is well worth the price tag.
---