Newborn prep pack! Copper Pearl and Moody Park Multi-Use Covers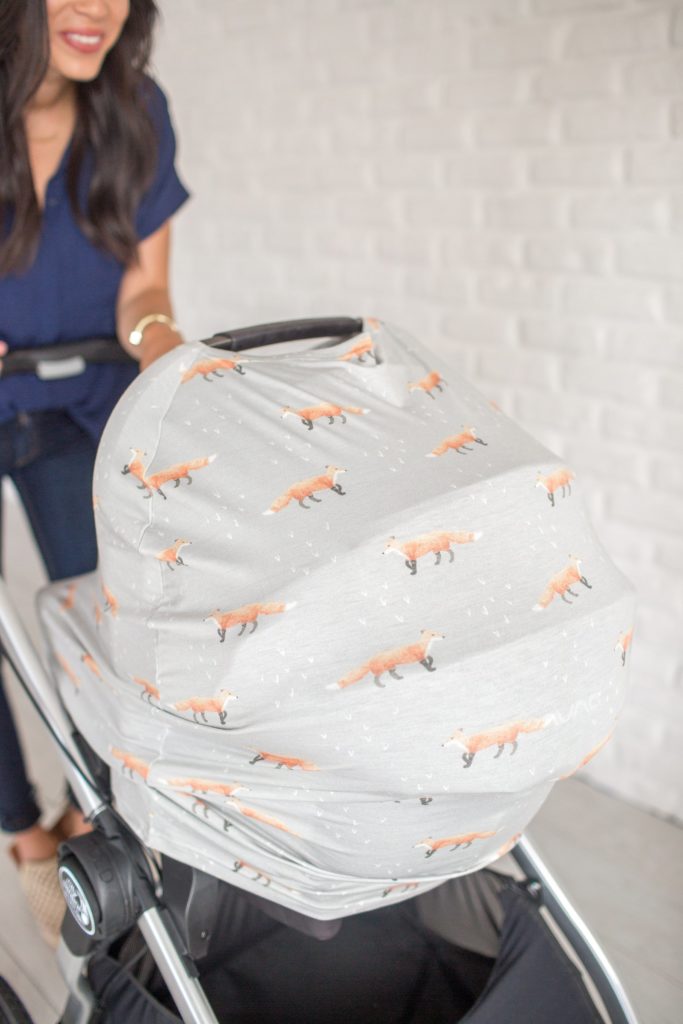 In the months leading up to #2's arrival I have been gathering the items that I found so useful last time with our newborn. One of the things I didn't use with my daughter, but I'm hoping to use with #2 is a car seat cover. My daughter hated bucket seats, but I'm sure how we are going to be able to go anywhere without a him in a car seat since I will have two babies to transfer!
I looked at a few places and ended up getting two different multi-use stretchy covers. The first came from Copper Pearl. They have SUCH cute patterns. I went with the Newport pattern because we have a navy carseat/stroller combo. Plus I love anything nautical.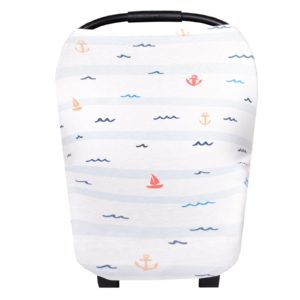 I also love the idea of a space theme for everything, so I also searched for a constellation themed multi-use cover. I was lucky to find Moody Park, a small Canadian family owned company that specializes in multi-use Cocoon covers with great patterns. I decided to grab one of theirs too.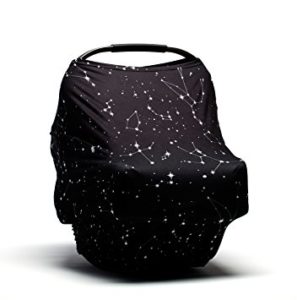 Both of these options are $20-$25 and beautiful. They function as a car seat cover, nursing cover, shopping cart cover, high chair cover, and an infinity scarf.
Things I love about them both:
The fabric is excellent quality: It also works for all seasons. We have had a weird winter and I tested it in 30 degree and 60 degree weather. It blocked the wind and the sun from the car seat and was pretty comfy inside.
Both companies have great customer service: They both really seem to care about the experience of the customer.
Both covers are stretchy and durable: I tested if I could inflict any damage, and both cane out unscathed. I think both of these will last until long after I require them.
Things I love about the Copper Pearl Multi-Use Cover:
A ton of beautiful patterns to choose from: Copper Pearl has over 35 patterns to choose from. Most of them can be matched to the other products in their line, which I like.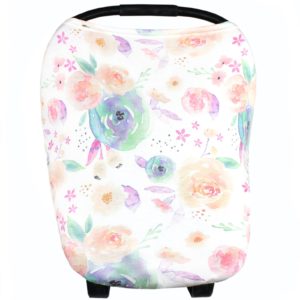 Things I love about the Moody Park Multi-Use Cover:
Shopping small: They are a family owned business. At the moment this is the only product they sell, and the attention to detail shows in the product.
The pouch: The cover comes with a matching drawstring pouch which I LOVE. I have used that pouch for more than just holding the cover and suspect I will use it long after we no longer need a cover.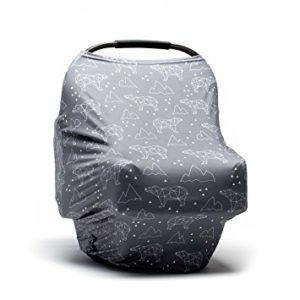 Overall thoughts: Multi-use covers are a bit of a splurge, but if you plan on getting one, either of these companies is a great choice. Moody Park is the winner for me, because I love the pouch. If you like a lot of fabric choices or matching to other items, Copper Pearl is probably your winner.
---