Newborn Prep Pack! Milkmaid Goods Swaddle Set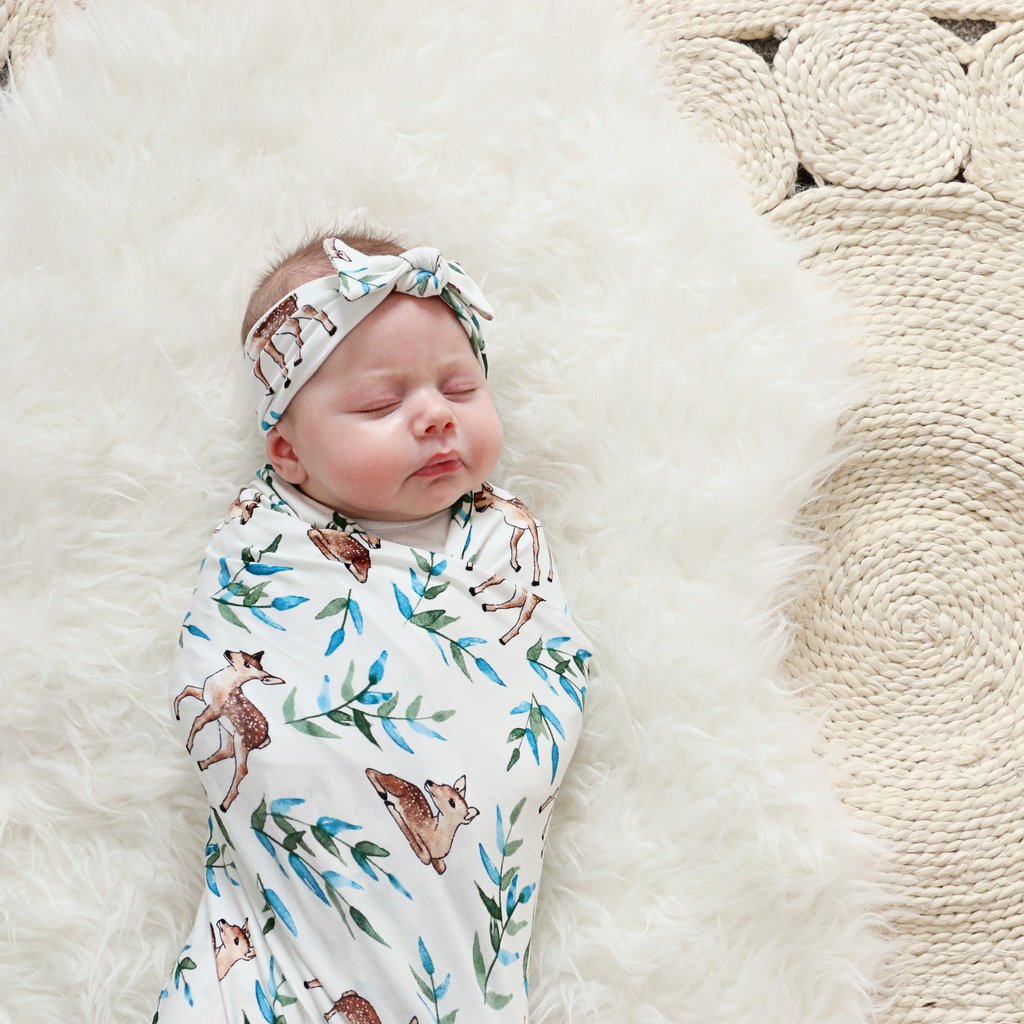 As the days of this pregnancy come to a close, I have been really set on doing some of the things we didn't know to do with #1 for #2. For one, I want a birth photographer. I know, it is a bit weird to have someone else in there taking pictures when my junk is out, but I wish we had more more pictures of my daughter's actual birth. The second thing I want for #2 is a lot of cute swaddles for in the hospital. With our daughter she stayed in the hospital swaddles, which were fine, but I love the idea of being able to take pictures in cute stuff too.
I definitely wanted a soft and minky swaddle set as part of the hospital wardrobe. I also really wanted it to have stars, because I love everything space themed. Enter Milkmaid Goods.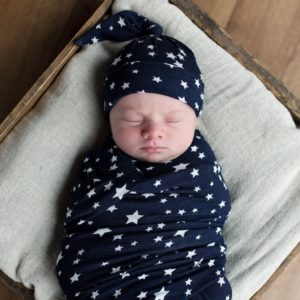 What I love about the Milkmaid Swaddle Set:
The top knot hat: I think top knot hats are adorable and the minky feel of the Milkmaid hat made my newborn feel comfortable
The pattern: Milkmaid has so many beautiful patterns, but this black and white pattern with stars is completely stunning.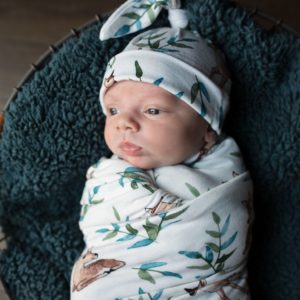 The fabric: The minky fabric is comfortable and stretchy, making it easy to work with for photos.
The swaddle size: The large size of the swaddle is perfect for a great and stress free wrap.
Overall thoughts: Milkmaid foods is a great place to pick up a swaddle set for newborn photos that will be comfortable, beautiful, and breathable.
---