Newborn Prep Pack- Kids N Such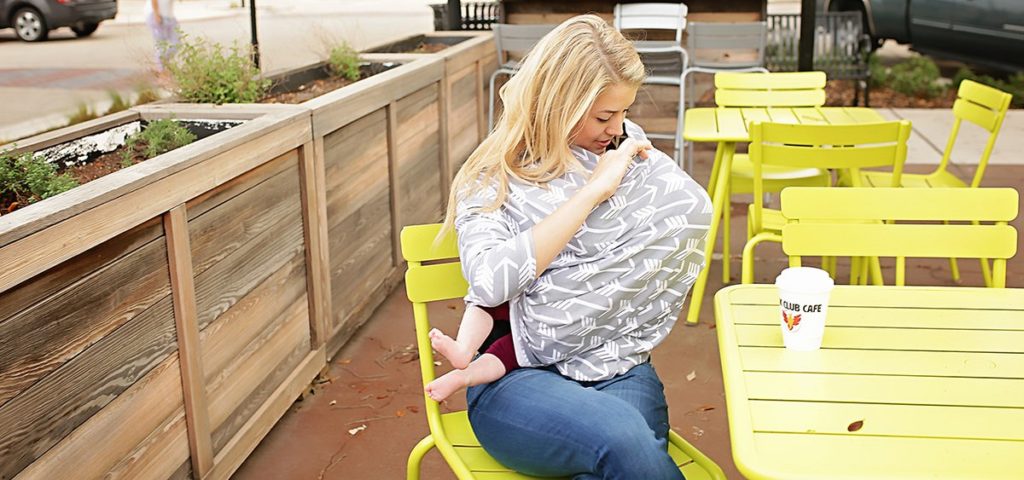 In my newborn preparation frenzy, I got basically one of everything from Kids N Such. I knew I wanted a multi-use cover that would match a red coat I often wear, and they have a beautiful red and black plaid pattern that was perfect. Once I got started in their website I went a little wild.
Don't blame me, blame the hormones. The great news is, their products are beautiful and have the softest most minky fabrics.
I ended up with a car seat canopy, a multi-use cover, a nursing cover, a nursing pillow cover, a swaddle, and a baby carrier. Sometimes when I get a bunch of items from one company the quality of each item can vary, but I was incredibly pleased with every item.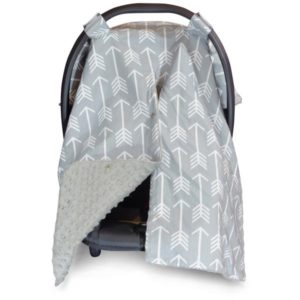 What I loved about the car seat canopy:
The combination of the sturdy outer fabric and minky inside fabric is an excellent combination: I have actually used this in medium density rain and the car seat stayed dry.
The feels like the baby gets more air: The open flaps allow lots of airflow to the baby.
All season use: I have used this in temperatures ranging from 27 degrees to 60 degrees and it felt very comfortable each time.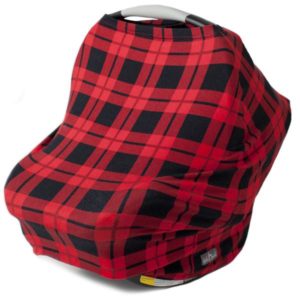 What I love about the multi-use cover:
Sturdy thick fabric: This is my third multi-use cover and it is definitely the thickest fabric. Using this in winter will be a must.
Beautiful designs: I got the red plaid color, but there are 11 fabrics to choose from.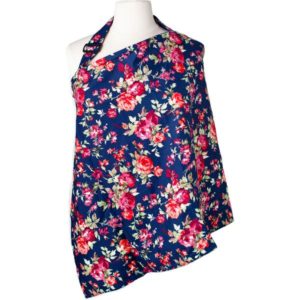 What I love about the nursing cover:
The airflow: The airflow is great because of the stiff neck design
The fabric: The fabric feels light enough to not be hot, but dense enough to give good cover.
The burp cloth: I LOVE the built in burp cloth. It has come in handy already and is such a good design idea.
The accessories: I love the pouch because I can easily throw it in the diaper bag.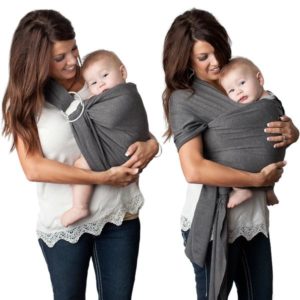 What I love about the carrier:
It's warm: This thicker carrier will be great for winter, though it may not work for summer
It is a carrier and ring sling: Although I prefer it as a ring sling it works well as a carrier too.
4-in-1 positioning: It can be used four different ways, depending on your preference.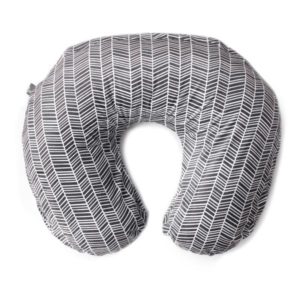 What I love about the nursing pillow cover:
The minky fabric: It is easy to get on and soft to touch for baby.
The hidden zipper: The zipper can't touch the baby, as it is tucked away!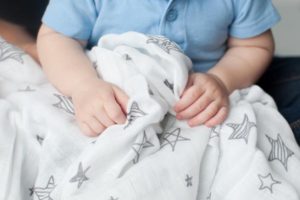 What I love about the blanket/swaddle:
The airy muslin feel: The breezy Muslim fabric makes this perfect for summer or an early photo shoot.
The design: I got the star design and it is so beautiful.
Overall thoughts:
Kids N Such has a great product line for newborn necessities. I love that you can coordinate patterns across the items, and the designs are all beautiful. I may have ended up with more items than I planned, but they are all worthwhile.
---