Millard Pack and Play Mattress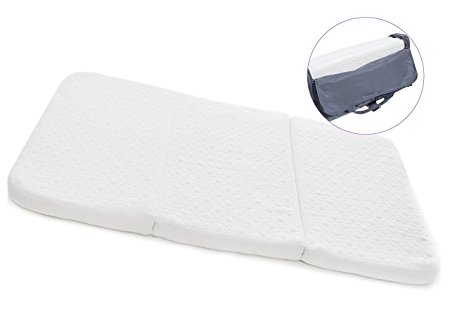 Is it wrong that our daughter slept directly on a pack and play bottom any time we travelled? I didn't realize pack and play mattresses were a thing until I visited a family member and she brought out a mattress that was comparable to mine to put in my daughter's pack and play.
When we came home from the trip I started looking for a mattress for our pack and play. The problem was, all of the mattresses were one large piece. The point of a pack and play is that it fold up small for ease in traveling. If you have a giant mattress to carry with it, it defeats the ease of travel purpose.
There aren't a ton of foldable options for pack and play mattresses, but the best reviewed one on Amazon was from Millard. It was a bit pricey at $59, but there were raving reviews, so I decided to give it a try.
I am super impressed. As someone who has two kids who will need to use this eventually, it feels like a great investment.
What I love about the Millard Pack and Play mattress:
Tri-fold: It folds into three parts, making it easy to carry.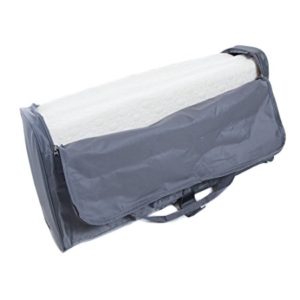 The bag: It comes with a sleek carrying bag, making it easy to pack.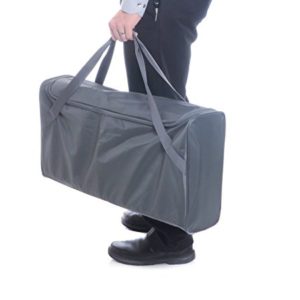 The quality: It is thick and comfortable, despite being foldable.
The coating: The plastic protects the inner mattress if there should be an accident.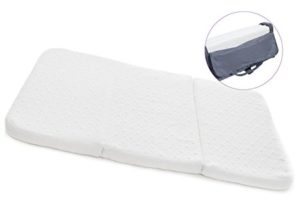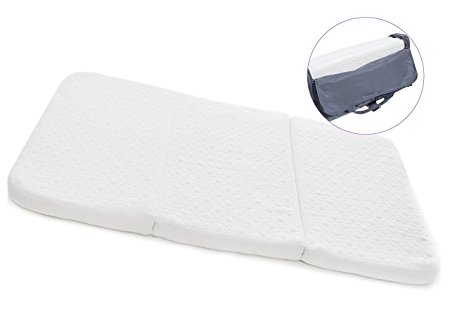 Overall thoughts: It may be pricey, but it is an excellent investment for those who want a comfortable sleep for baby on the go.
---