Etsy Nursery Decor- Space Theme *Discount Code*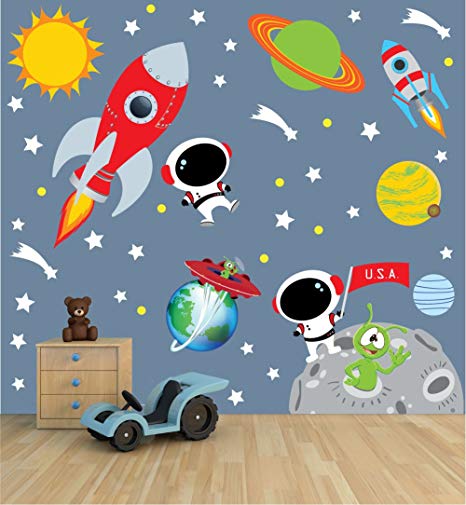 I CANNOT tell you how much I loved the pieces from RobotWhaleStudios. They had amazing customer service, personalized every piece, and the pieces are SO well designed. They are also inexpensive for the size decal that you get. They are the definition of whimsical. I found myself sad I wasted putting them up in our summer home because I wanted more of these for our home. You cannot go wrong with any piece from RobotWhaleStudios. Their planet set is also great for a more steam lined nursery or older kid room, as it is all one color and really well designed.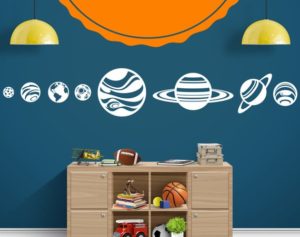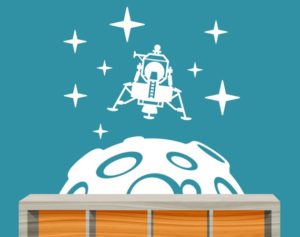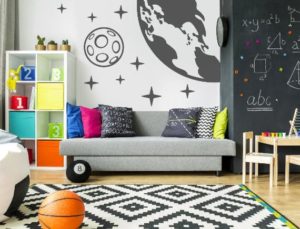 I wanted to do a moon and stars piece, and Jesabi offers a really inexpensive star set to fill a wall. They are an excellent deal and can be made in SO many colors. I got some bubbles to toy with in the ocean theme as well. This shop had amazing customer service. I really enjoyed working with her and the decals were super durable.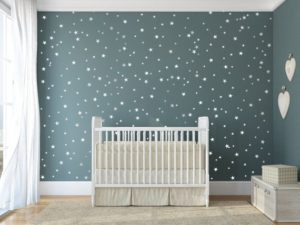 I used these awesome constellations around planet set to make it a more focal piece. It enriched the wall space and I LOVE that they are actual constellations. They were also super durable and easy to get on the wall, despite being a more difficult shape! The customer service for this shop was excellent as well.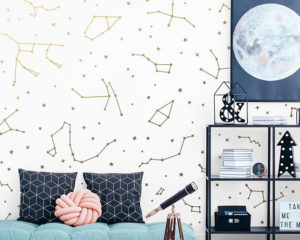 StickerHog has amazing vinyl planet decals that had tremendous detail. They didn't work for our summer home walls, because they are heavily textured, but I'm hopeful we can use them at home. They are so beautiful and StickerHog was so responsive and thoughtful to work with.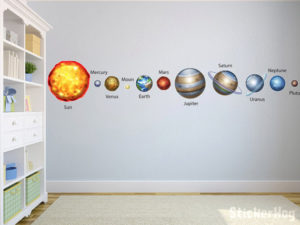 These graphic planets are so cute. I love that they offer a more cartoonish look. They also include a few non planet items that really help tie a wall together!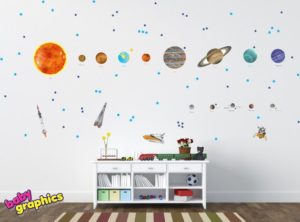 This planet set is super detailed and lovely. It was tough with the heavily textured walls in our summer place, but I can't wait to put it up when we get home. The customer service at Pop Decor was SUPER helpful as well.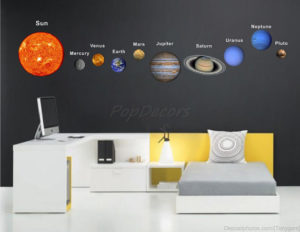 These were worth putting holes in the wall! I love the ABC and number mixed with a space theme. My daughter loves to point at these and say her ABCs. They have so much detail! Here is a discount code for 10% off anything in the shop.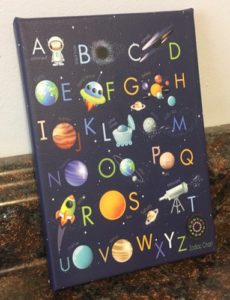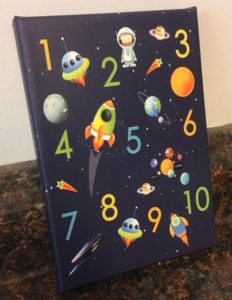 One of the few hanging art pieces in the playroom is the adorable space set from SomethingScribbledCo. They can be personalized and are academic too!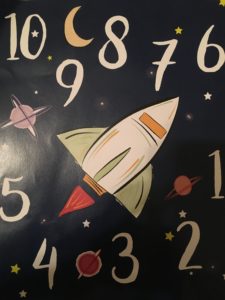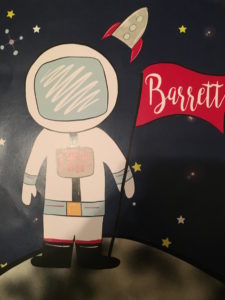 ---