A love seat the kids can't destroy- Campaign *Discount Code*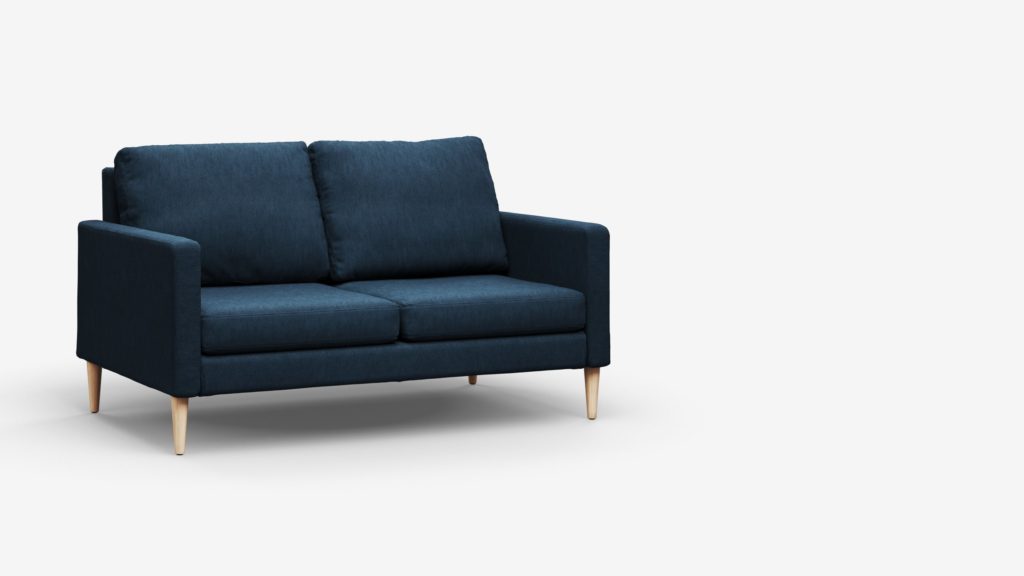 New apartment = new life upgrade! Our living room is larger now, which means we can finally put a love seat in as a seating option. The problem for us is, it is nearly impossible to get anything through our small apartment door. This led to me googling "build-able love seats" at 1am during a breast feeding session. Oddly, there are several furniture companies that offer furniture that can be built at home. I was really interested in a love seat that would last, but with kids and a cat, that isn't always easy.
Then I found Campaign. I am currently obsessed with their furniture. Here is what I love about it:
Customizable: Seventeen colors in three different weaves and two different leg color/wood options made it easy to match my sofa.
Easy assembly: I was able to assemble this furniture at home, by myself, while caring for two kids.
Steel frame: I can plop dramatically on this after a long day with the kids and not worry that I will make a soft spot. This couch is heavy and durable.
Replaceable covers: Probably my favorite part, The fabric for the love seat can be COMPLETELY replaced. So every time I see my cat digging his claws into the side I can take a deep breath and remember that I can by a replacement set instead of a whole new couch. As a side note: I already have a replacement set ready, and replacing the fabric was actually easier than I thought! I was able to do it in about 15 minutes.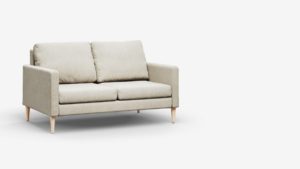 Stain resistant: There are stain resistant options available, which is vital for my current life status.
Sustainable: Buying a replacement fabric set instead of a new couch means less waste. I'm into that.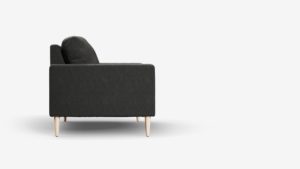 Made in the US: Both times they have shipped incredibly fast and I like to know I'm supporting US jobs.
Guarantee: Campaign offers a lifetime warranty on their steel frames.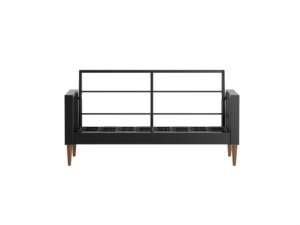 Overall thoughts:
The Campaign love seat is sturdy, sustainable, and can survive messy kids. I'm completely obsessed with getting a matching sofa and chair to go with this love seat.
Use discount code FASTIDIOUS for $75 off all seating!
---