Bably Baby: The BEST in diaper bags!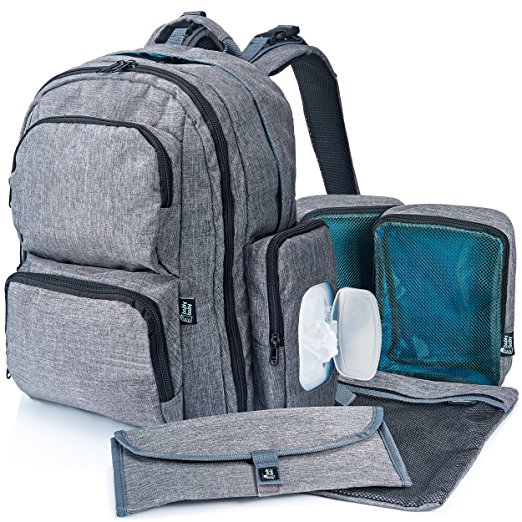 I HATED our Eddie Bauer diaper bag. We put it on the registry for our daughter and I wish someone had told me that there were SO much better diaper bags for half the price.
Now that we have two I decided we need a larger diaper bag. I wanted a larger bag that was a backpack and Amazon suggested the Bably Baby. What I didn't know is how much I would LOVE this diaper bag.
What I LOVE about the Bably Baby diaper bag: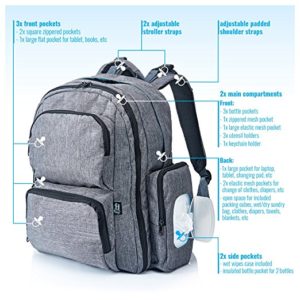 Pockets: It has pockets for everything!
Side pockets with a wipe holder and an insulated bottle holder.
Two small pockets in the front and a large flat pocket.
One large pocket with a keychain holder, utensil holders, two mesh pockets, and three bottle holders inside.
One large pocket with open space for the smaller storage containers and two mesh pockets.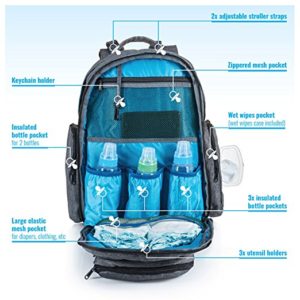 The included organization tools: it also comes with two packing cubes, a changing pad, and a wet/dry bag with a pocket for wet clothes and a pocket for dry. These are incredibly well made and helpful. I feel like a mom must have designed this bag because I didn't even know I needed these, but I need them.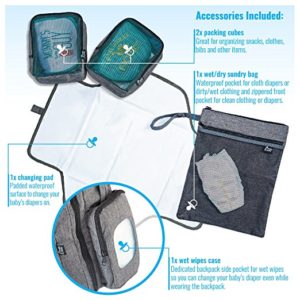 Padded back panel and straps: Wearing this bag is incredibly comfortable, even when I over pack it.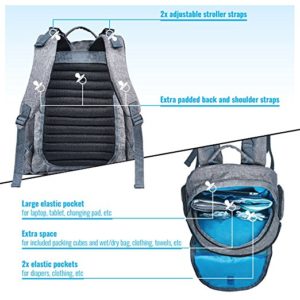 Stroller straps: Brilliantly, it has stroller straps. So great!
Well made: It is very well made and shows almost no wear after several months of use!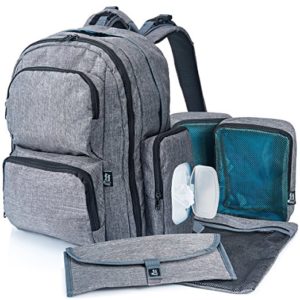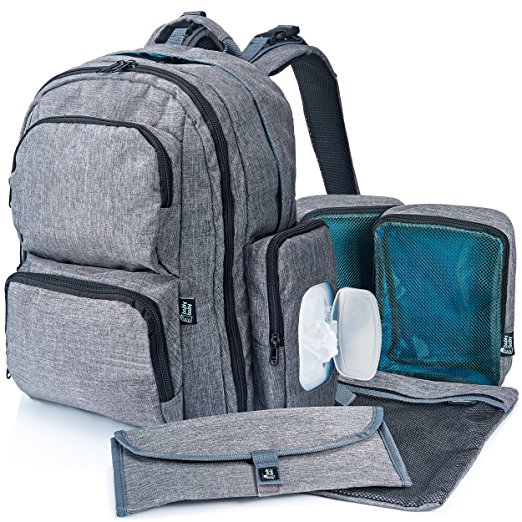 Overall thoughts: If you like organization, gender neutral diaper bags, backpacks, or well designed and made backpacks this is definitely the one for you!
---