Wooden High Chairs: Keekaroo and Heartwood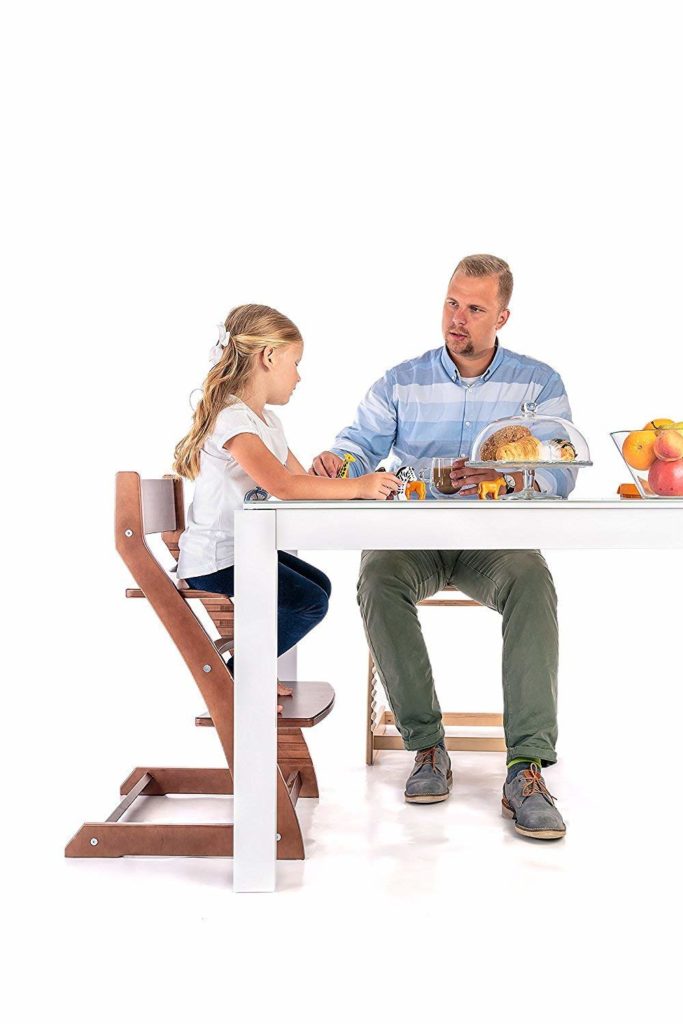 My daughter is SO short and hates sitting in a high chair. These two facts have made me want a Stokke high chair for a LONG time. The problem with Stokke high chairs is that they are crazy overpriced. Even the few knock offs that are out there are pretty overpriced.
Now that I have an infant and toddler, I really wanted to try out a Stokke-style seat for each. For the toddler I got the Heartwood Adjustable Wooden High Chair in gray. For the infant I got the Keekaroo Height Right High Chair. Both are $189.99 and both are excellent choices, with different benefits.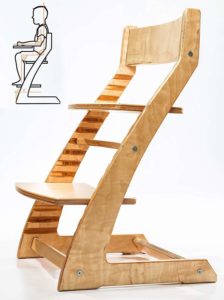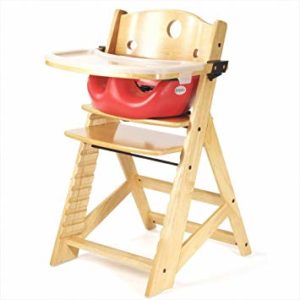 What I love about the Heartwood and Keekaroo high chairs:
The adjustability: Both chairs adjust as your child grows to keep them at the perfect height.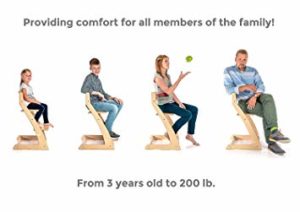 The weight limit: Heartwood can hold 200 lbs and Keekaroo can hold 250, so they won't outgrow them any time soon. We had also used ours for guest seating.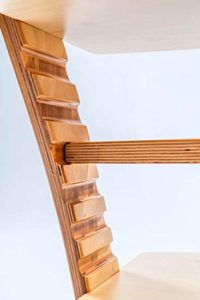 The finish: I got the natural color Keekaroo and the grey Heartwood. Both are lovely, though I would suggest the natural for either.
Easy to assemble: Both took me just a few minutes to assemble.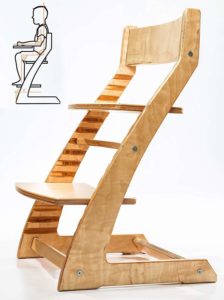 Special to Heartwood:
Easy to clean: The lack of cushions makes the Heartwood SO much easier to wipe down.
Fast shipping: It was here in 2 days!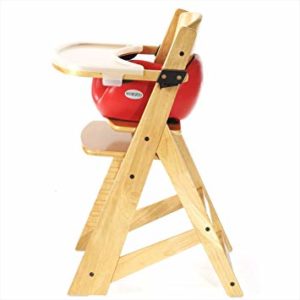 Special to Keekaroo:
The tray: I LOVE the tray and plastic cover. It is remarkably easy to clean.
The infant seat: Thought it is hard to clean, the infant seat made it easy to feed him when he was 4-7 months. It does require an additional cushion purchase to convert to a regular seat.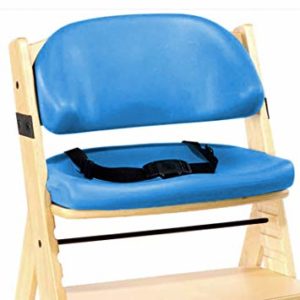 Overall Thoughts: The Keekaroo is a excellent choice from 4 months to 3 years and the Heartwood is excellent once children can sit without needing to be strapped in.
---