*HOLIDAY DIGEST PICK: BEST IN OUTDOOR SETS* Sportspower Swing Set: Good fun for all ages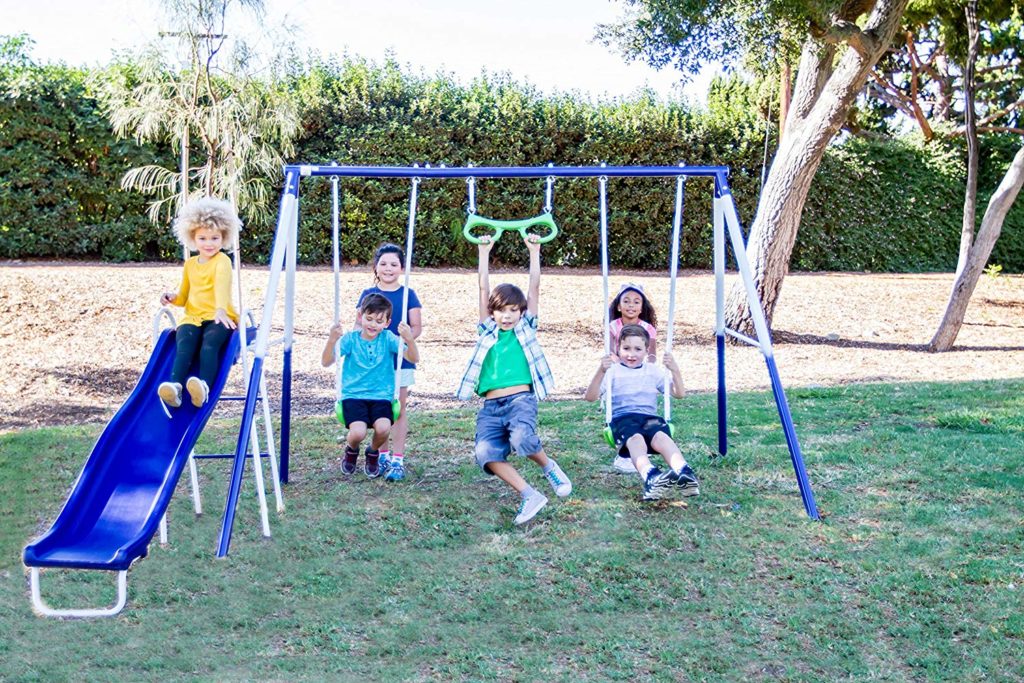 We are currently obsessed with swinging at the park. Both of my kids could swing for hours. I wanted to get them their own swing set, but wanted a manageable price point, since our goal is to upgrade once they are both climbers.
What I learned is: There is a huge discrepancy in prices for a swing set. Also, unlike other toys, almost every swing set on Amazon has mixed reviews. I wanted something simple, just two swings and a slide.
I found the Sierra Vista Metal Swing Set by Sportspower and thought it would be a good fit for us. It was! My only warning is that the swing chains are pre-loaded on the swing hooks, so if you are putting a toddler swing up (we put up two) you have to disconnect them, which took tools and elbow grease.
Here is what I like about the Sierra Vista Swing Set:
Price: This is an amazing swing set for $148 on Amazon!
Easy to build: I built it alone in two hours, while watching the kids!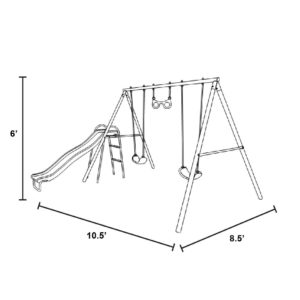 Good for a big age range: This has been a hit for our 8 month old to much older kids.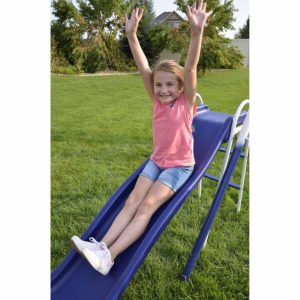 Many swing configurations: You can combine a toddler with a regular swing and keep or remove the trapeze. I just put up two toddler swings and the slide. This way they have a big gap between them.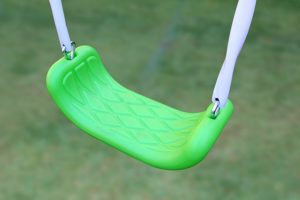 Materials: Some of the bolt covers broke, but for $148 this set has a great look and sturdy parts.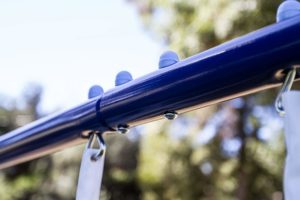 Overall thoughts: This set is a great starter for little one or big kids. We are big fans!
---