Merry Everything: Nectar is a real dream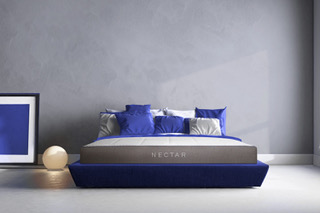 *New tester mom alert* After sleeping on our previous memory foam mattress for 8 months into my pregnancy and waking up for every bathroom break with aching hips, I desperately needed something better. That's when I found Nectar. And being a naturally indecisive person, I thankfully didn't have to pick from a bunch of different types, they offer just one amazing mattress in the standard sizes. Even better, these mattresses won't break your bank!
Nectar's website advertises "It's Like Sleeping On A Cloud" and honestly, that is no false claim. Normally, sleeping on a new mattress leaves me and my partner both stiff and sore for the first few nights. But have you ever slept so well, you wake up almost suspicious of how you magically got such a great night's sleep? Our answer was the Nectar mattress.
As an added bonus, it came with two pillows that you can adjust the filling amount. Just remove some of the memory foam bits for a thinner, squishier pillow, or add them in for a more firm neck support.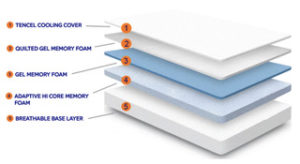 What I LOVE about Nectar:
Supportive: The Nectar mattresses have 5 layers of memory foam to better conform to your body and support it. My favorite is the top layer made of super soft Tencel for added cooling and moisture-wicking. My pregnant night sweats have never been happier.
Adaptive: The mattress works with all different bed frame types and box springs. So there's no need to go out and purchase a new bed set if you love the one you have.
Warranty: Nectar offers a forever warranty. Yep, you read that right. Forever!
No Strong Odors: These days, most things have strong odors right out of the package but not with Nectar. Even my super strong pregnant nose couldn't pick up any smells.
Money Back Guarantee: Nectar offers a 365-night trial. If for whatever reason you don't love it, just send it back, no questions asked.
Affordable: This mattress was cheaper than my old memory foam mattress, and I even got a bigger size.
Overall Thoughts: This mattress was easy to install, wasn't overly heavy (my partner moved it on his own) and is insanely comfortable. It's the perfect balance between soft and firm and I wake up feeling well-rested every morning. People always say you can't get comfortable when you're trying to sleep and 9 months pregnant but I've been sleeping better than I ever have with this mattress…and what's better than that?
*Affiliate link alerts!
---