Ruggable: Still the MUST have of every parent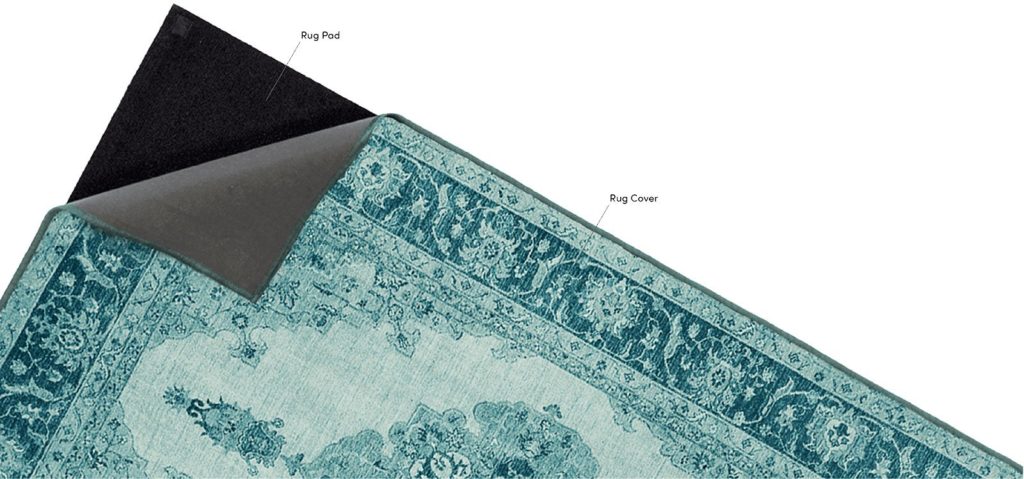 I STILL LOVE RUGGABLE! We use them for our living room rugs and love being able to keep them free of baby messes with a simple machine wash. When it was time to put a rug in our playroom, Ruggable was an easy choice, especially since they have such a great kids collection!
The story of how I came to know and love Ruggable starts with my daughter smashing food into our rugs. Well, I suppose it really starts with the fact that NY apartments have hardwood floors and tiny humans need soft spaces to play. All was perfect in 8 x 10 foot rug land until the first time my daughter smashed jelly into it. I desperately tried to scrub it, but couldn't get all of the purple stain out. Now that I have a Ruggable, I'm not concerned with stains, because I can easily machine wash it.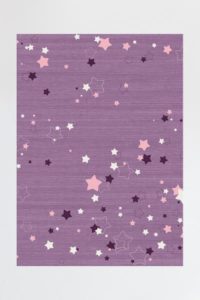 So here is the breakdown: There are two parts, Rug Cover and Rug Pad. The Rug Pad holds the Rug Cover cover in place and you can switch out your Rug Cover once you have a Rug Pad. The Rug Cover is machine washable and you can dry it in a dryer.
Soft: The combination of the Pad and Cover make for a soft and squishy Rug feeling, even though they are only 1/4 inch when combined. I LOVE sitting on it. Even after a year, our original huggable is so comfortable and looks brand ne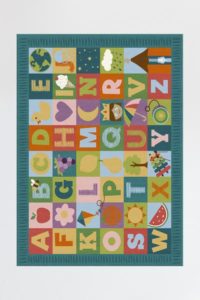 Waterproof: The Rug Cover and Pad are waterproof, so when my daughter spilled juice on them the Rug Cover absorbed most of it and what was left easily wiped off the Rug Pad.
Can be vacuumed: Can be vacuumed with low suction, so I can easily pick up the crumb trails that follow my kids! They also work great for robotic vacuums because they are low pile.
Beautiful: The Rug Covers come in amazingly beautiful patterns and can easily be changed out seasonally or for holidays.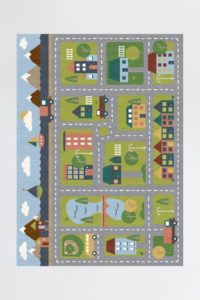 Pet-friendly: I have an old pug who has accidents. My Ruggable rug doesn't hold her hair and is easy to clean.
Kid-friendly: I can be more relaxed, because a spill is easy to solve with Ruggable. I have washed so many things you of Ruggables at this point!
Kid patterns: They have an entire collection of kid patterns that are learning based, beautiful, and still washable.
Sustainable: The Rug Pad is 95% recycled fiber.
US designed and made: Ruggables are made in California, and many times they are made to order!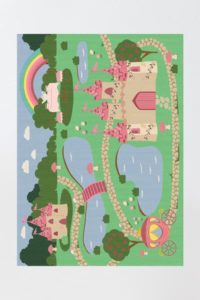 Overall thoughts: Ruggable is a stellar invention and product for parents, pet owners, or anyone else spill-prone. More than that, it is a soft, beautiful, and sustainable rug option. It is perfect for playrooms or anywhere kids are likely to be!
---