Oribel Cocoon is the high chair for us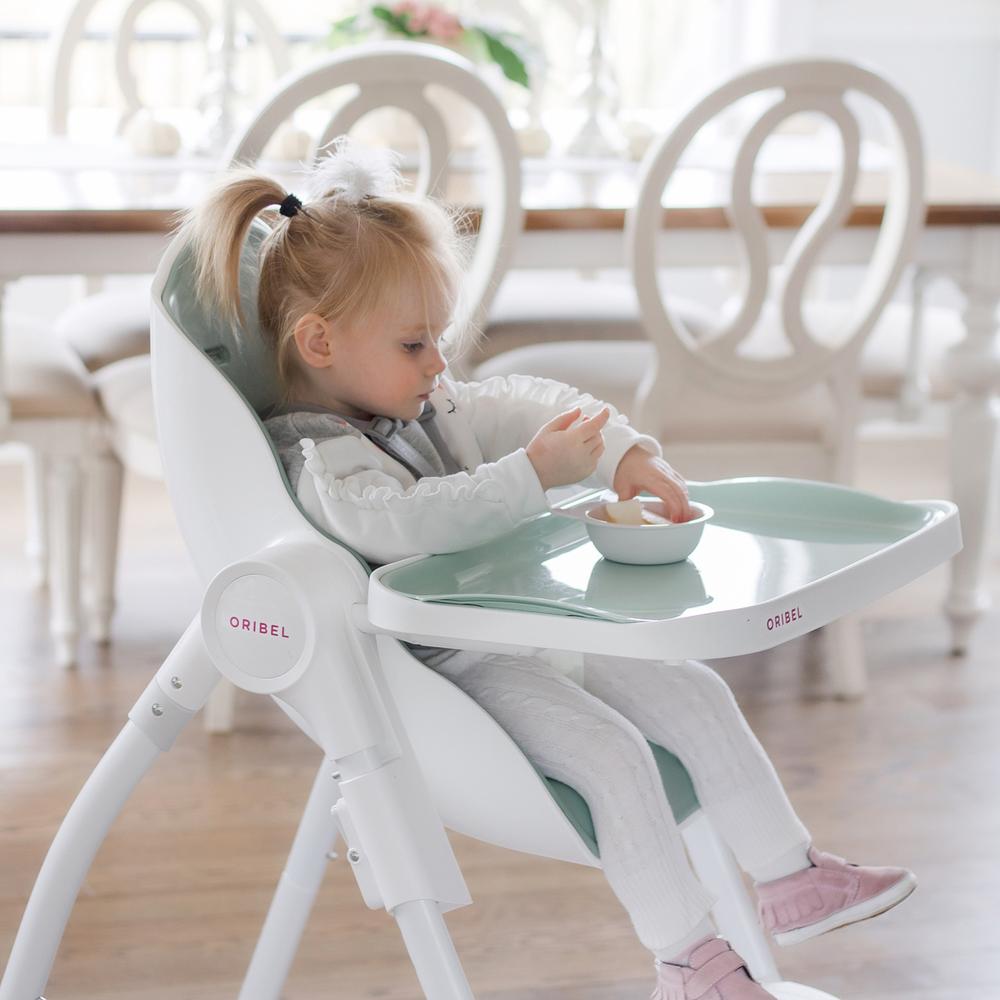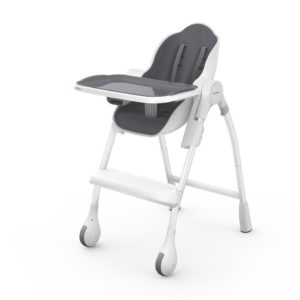 When I had my son, I immediately started researching high chairs. Finding a chair that was easy to clean, functional, and wasn't a total eyesore in my dining room was difficult. Let's be real, a lot of high chairs have patterns that just aren't cute. I wanted something that I wouldn't mind keeping out all the time. Insert the Cocoon high chair by Oribel.
Straight out of the box, it was super simple to put together. The look of this chair is a very modern, almost spaceship-esque feel and I love that. It's the most unique high chair I've ever seen and I think that's what piqued my interest to research further. The chair comes in four color ways: slate, pistachio macaron, rose meringue, and blue raspberry marshmallow. The seat liner is a beautiful design of yellow, pink, and slate blue that I think will fit well in almost any dining room. And the best part? The liner material resists food and drink stains so a quick wipe will get rid of any mess and you won't need to wash it as often.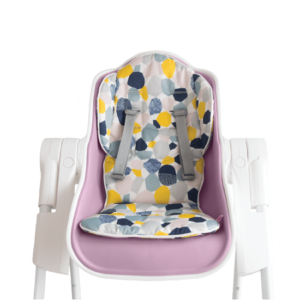 Finding a chair that you could use from the newborn age all the way through the toddler stage was a dream. The Cocoon chair can be used as a recliner for your newborn, so while you're in the kitchen cooking or doing the dishes, you can have your baby close by. I know when my son was a newborn, it was super important to be able to easily have him with me everywhere I went in the house. Between cooking meals and washing bottles, I was always in the kitchen. The Cocoon chair made this so easy to have him right next to me.
The fact that the Cocoon high chair will grow with my son makes it worth every penny. It comes with a small feeding tray that holds a bottle and baby food and a large tray for a dinner plate or snacks. I can use it as a recliner for the newborn stage, as an early feeding chair for the infant stage, or as an independent feeding chair for the toddler stage.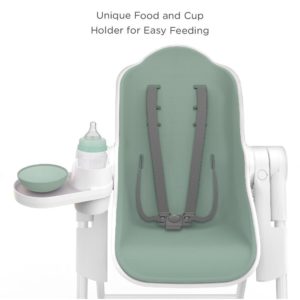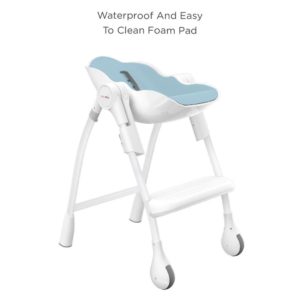 Overall, I have no complaints about this high chair. I really love it and it works well for my family in our space. I highly recommend the Oribel Cocoon high chair.
---