January Moon makes wearing a pacifier a fashion statement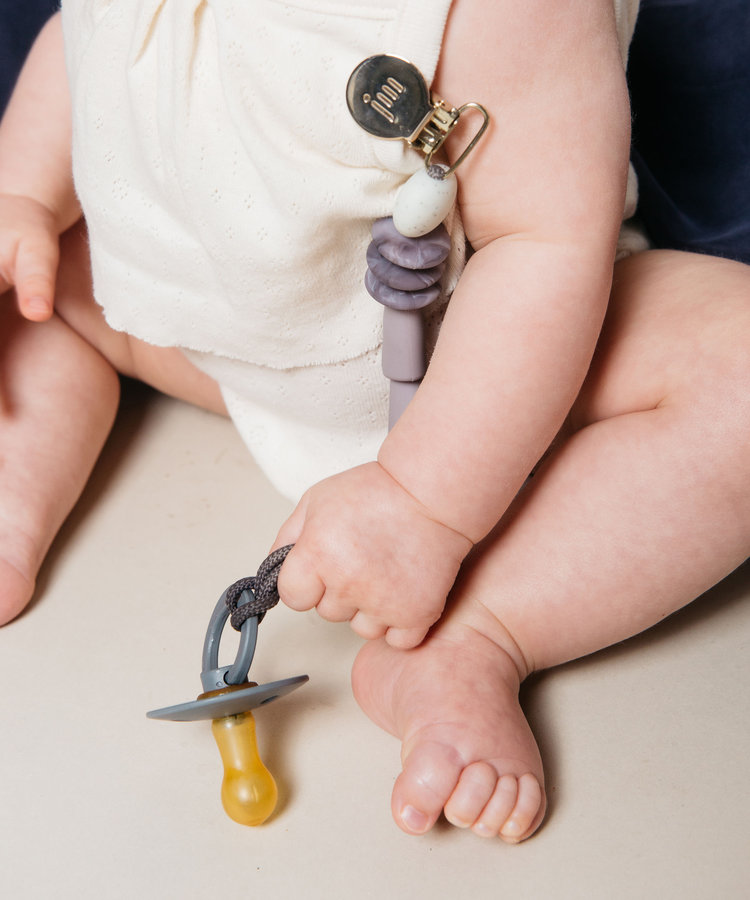 Anyone with a baby knows that pacifiers end up on the floor about a million times a day. I feel like my son thinks it's a game to spit his out just so I'll put it back in his mouth. I needed a pacifier clip and I needed it fast.
I love supporting small companies, especially other mom-driven businesses. They feel so much more personal and I know the products are quality. Who knows what kids need better than moms? January Moon was created by a mom and jewelry designer so I knew their pacifier clips would be stylish and sturdy. After perusing their website, I knew I had to have the Moonlight and Charcoal pacifier clips.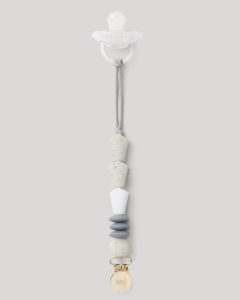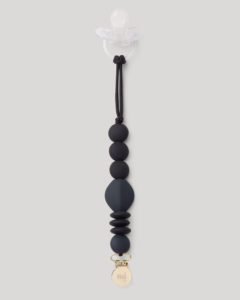 Not only are these meant to prevent the pacifier from hitting the floor, but they're teethers too! This was a knockout for me because my son is teething BAD. I'm talking drool everywhere. These kept him busy and his gums happy, while mommy was happy to not be picking up a pacifier every five seconds!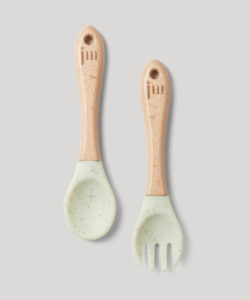 January Moon also just released a new bamboo and silicone feeding set that can be used in conjunction with the pacifier clips. Just attach the fork and spoon where the pacifier would normally go and now they're easy to reach for your little one during meal time. I got these in the color Moonlight too – I just love the speckles!
I love that their products are made from 100% non-toxic silicone. I feel comfortable letting my baby gnaw on these knowing they're made from good ingredients. The 24k gold clip adds a fashionable touch and I chose colors that will go with almost any of my son's outfits. I had so many moms ask me where I got my pacifier clips and I had to rave about January Moon!
---