couchbed: A sweet bed for small spaces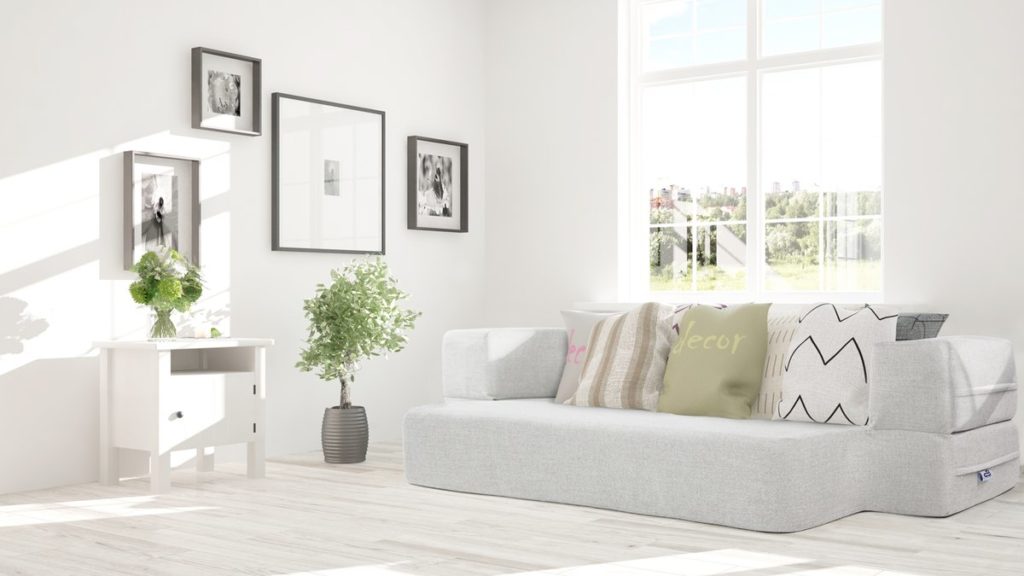 Small space guest rooms, especially in NYC, are usually made with air mattresses. It makes me beyond bummed to have a guest over and have them sleep on a plastic bed that gets cold and isn't supportive. Now that we have a little more space, I wanted to upgrade, but I didn't want to dedicate an entire room to a guest room. I also thought it might be nice to have a sitting space in my office, so I googled "couch bed that is comfortable" and found couchbed.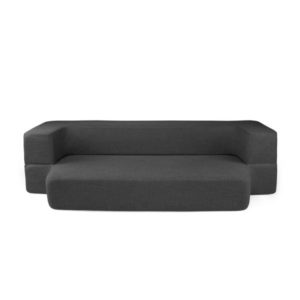 Here is what I love about couchbed:
Excellent design: It goes from being a lounge-able couch to a queen-sized mattress with little effort. We tried the blue and the charcoal covers and they both were beautiful.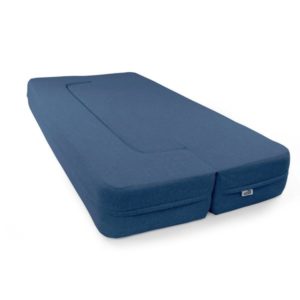 Comfortable: Whether in couch or bed mode, couchbed is fabulously comfortable. We add a cheap pillow top and get constant compliments about it.
Great for kids: Though everyone may not love how low to the floor the couchbed is, it is great for toddlers. They can climb on it easily and if they fall off of it, it isn't a far fall to the ground. We keep ours in our playroom for this exact reason.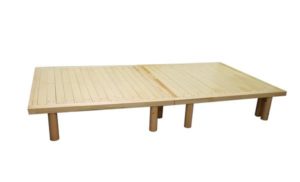 Multi-use: It can be used as both a couch and a bed, and with an available frame it would make a more traditional couch.
Sustainable: The couchbed can be reupholstered easily with a new (and cheap) cover. We have vowed to only buy furniture that we don't have to throw out for stains or visible wear, and couchbed makes that work!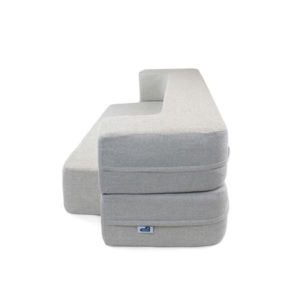 Overall thoughts: Though I would suggest the frame if you want a normal height couch, CouchBed is a fantastically designed, comfortable, and space saving option for a sofa and a bed.
---