Warmies are the perfect stuffed animals
I have found the magic stuffed animals. I repeat. I have found the magic stuffed animals! They're warm, they're soft, they're lavender scented, they make my son go to sleep in about 2 minutes flat. I told you they were magic! Let me introduce you to Warmies Cozy Plush.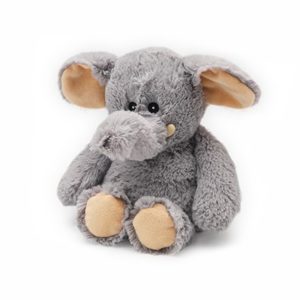 They come in a variety of animals and when I tell you they are cute, they are CUTE. They even come in large and small sizes which I love because we use the big one at home and the small one to travel with. We went a little crazy and picked a bunch of animals – insert shy smile here. We got the large size of the Elephant, Llama, and Dinosaur. And we got the small sizes of the Tiger and the Panda. Do you see now why I couldn't pick just one?!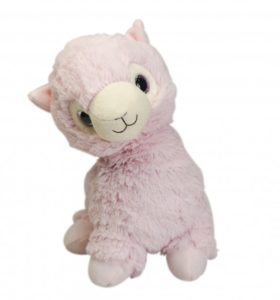 They're super easy to use. You just pop the stuffed animal in the microwave (yep, the entire thing) for about 30-45 seconds, more or less for different microwaves. I like to squish/shake mine for a minute after getting it out to mix the filling and make sure its evenly warmed. My son is still too little to sleep with his but he loves having it pressed against his tummy. Sometimes, we'll place it next to his crib so he can smell the lavender. I swear it makes him fall asleep so quickly. We also like to make them pretend kiss his nose, he gets a kick out of that.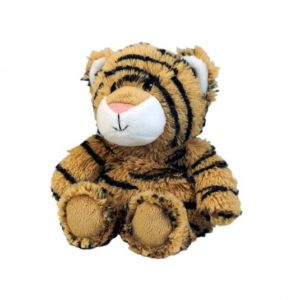 These Warmies are a must for every baby. They are just so darling and comforting. I've found the perfect baby shower gift for all of my new mom friends.
---