Stroll in Style with Lalo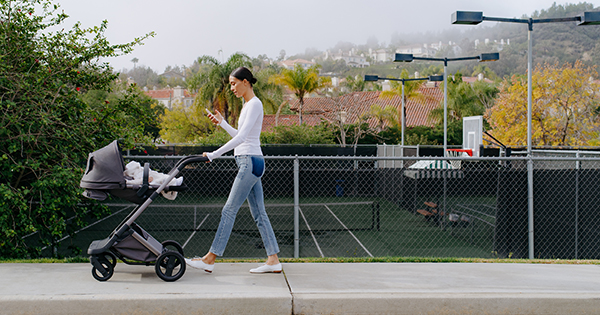 Everyone knows that strollers are one of the most important things to buy when you're having a baby. They make bringing your baby places MUCH easier, but it can be super overwhelming trying to choose the right one for your needs. I think I researched strollers for months before I had my son. I wanted the best of the best but I also didn't want to break the bank. I loved the idea of supporting a smaller, newer company over the popular brands. I started researching new start up companies and came across Lalo. Their breakthrough product, The Daily Stroller is $715 and comes in grey, green, blue, and now red and pink. I instantly fell in love with their chic design, colors, and the accessories that they included. I opted for the neutral grey and LOVE it.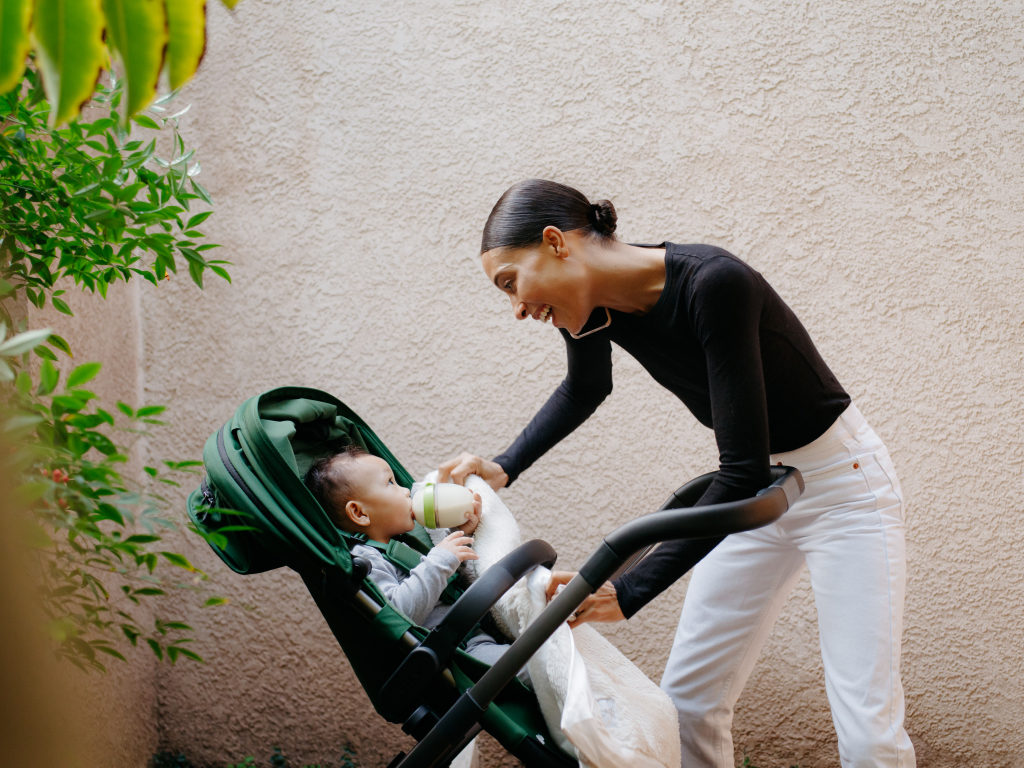 Pros:
-Bassinet – Since I got mine when my son was small, we have gotten a lot of use out of the included bassinet. He loves riding around the neighborhood in it. It can also be used as a sleeping place when you travel!
-Power Bank – So I'm not sure why no one has ever don't this before, but Lalo includes a power bank in the included parent organizer and I was mind blown. Total game changer.
-All-Weather Cover – This seems small but it is SO necessary. I can't tell you how many times I have been strolling my son and had it begin to rain. I keep mine in the storage bin below so it's easy to get to.
-2 Seat Liners – This should really be a must for all stroller brands but for whatever reason, it's not. I am SO thankful that Lalo includes an extra seat liner so while one is being washed, I have another clean and ready to go so I can keep strolling. I should also add that they're super easy to remove and put back.
-Easy Turn Wheels – I typically like the 3-wheeled designs so I was weary of The Daily being a 4-wheeled stroller but it is really easy to push and turn. I have never had it snag like others I have used.
-Extendable Sun Canopy – The sun canopy protects from UPF 50+ and has a zippered extendable section to make sure your little one is fully covered. Another aspect that I'm not sure if other brands have but that was helpful is the magnet to keep the peek-a-boo window flap in place while open.
-Seat Recline – The Daily offers 3 levels of seat recline so once your baby is old enough to ride in the seat versus the bassinet, you can rear-face it towards you and recline it back to about a 25 degree angle.
-Seat Switchability – Switching between the bassinet, forward-facing seat, and rear-facing seat is very simple. It does take two hands but all it takes is a quick press of two buttons.
-Telescoping Handle – The handle height is easily adjusted but a quick press of a button. This is especially helpful if you and your partner are different heights and switch off pushing the stroller like me and mine do while strolling the neighborhood as a family.
Cons:
-Bulky Fold – It definitely isn't the smallest fold I have seen in a stroller, especially for the price point (although it is smaller than the Uppababy and the Buggaboo) but it's manageable even while being a little one the heavier side (24 lbs). The actual folding and unfolding is pretty easy, though.
-Small storage basket – It's not super small, but smaller than other strollers I have tried. It fit a decent amount and has an extendable piece but I like to carry a lot with me so I would've liked a bigger basket.
-Not compatible with all car seats – Not a huge con but I have a Graco infant car seat and The Daily isn't compatible (It is with Maxi Cosi, Nuna, and Cybex) which was a bummer but the included bassinet made up for that. It does include a car seat adaptor if you have one of those brands.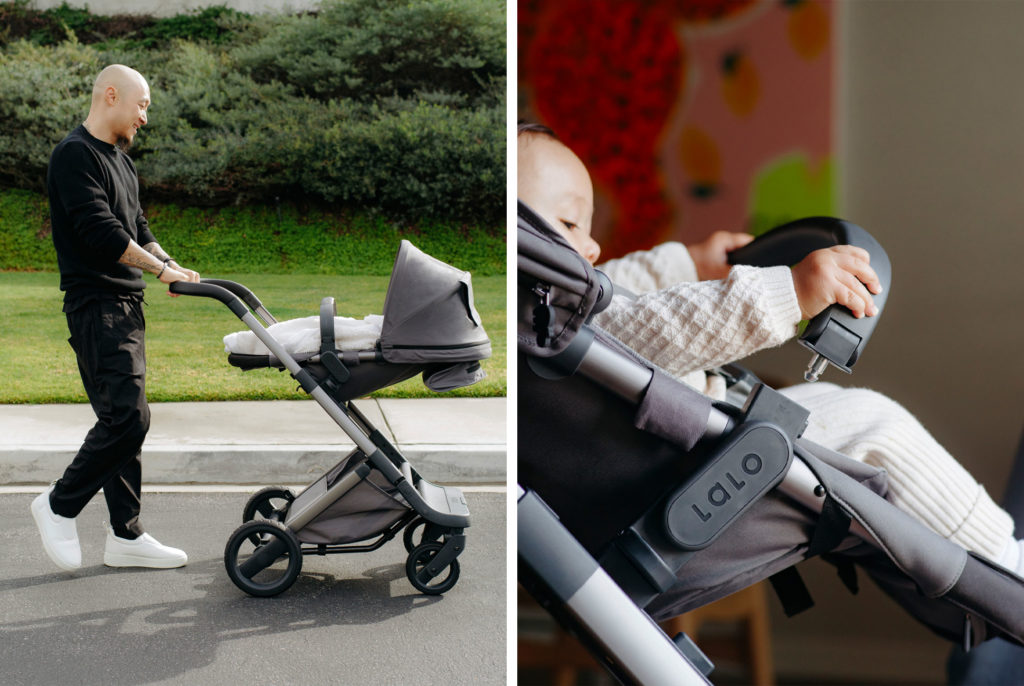 Overall, The Daily is a really great stroller. It definitely falls into the more "high-end" group of choices but is still affordable because it includes so many extra things that other brands charge extra for. For a stroller, bassinet, parent organizer, power bank, car seat adaptor, and additional seat liner, $715 is very reasonable. I'm excited to see the new products that Lalo will roll out in the future!
---