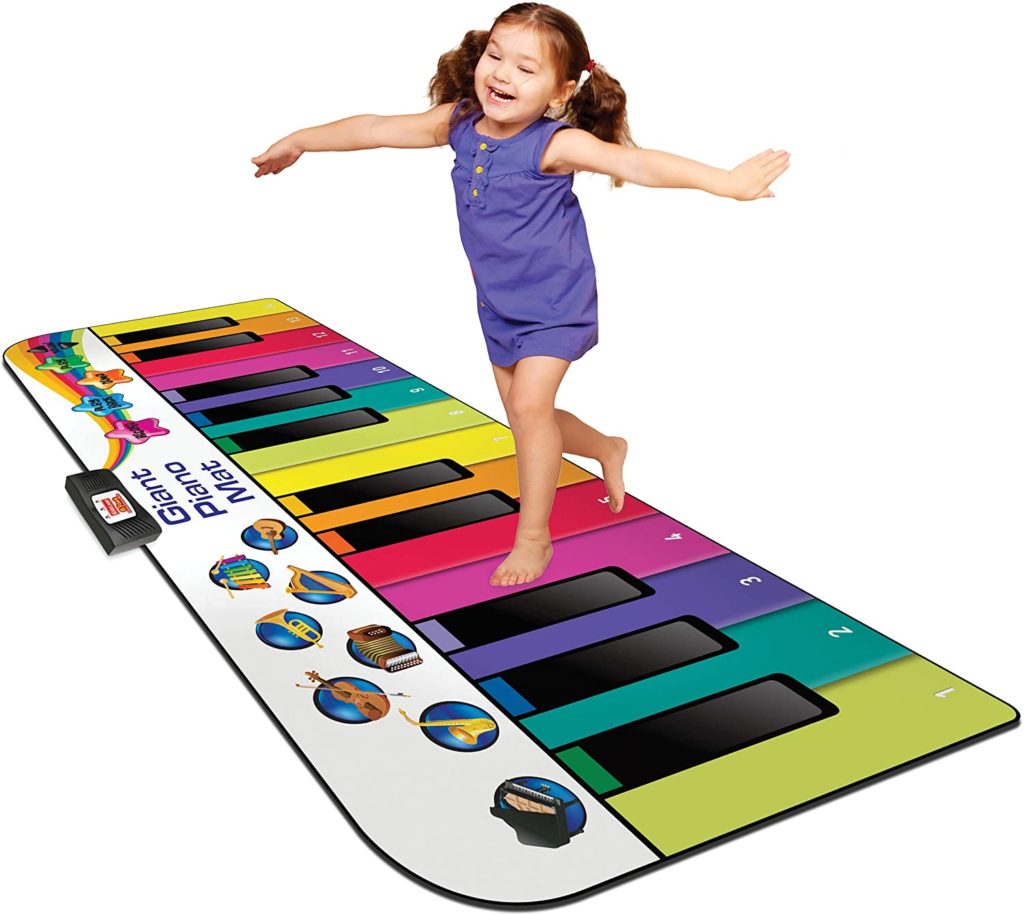 Got the summer blues? It has been rainy for weeks but we have been having a blast with the KidzLane piano and Grand Prix racing car. I am a huge fan of KidzLane. Batteries last in their toys and their toys are unbelievably durable. I once left their bubble machine out for an entire winter, in the weather, and I found it still working in spring. Here is what I love about the piano and racing car: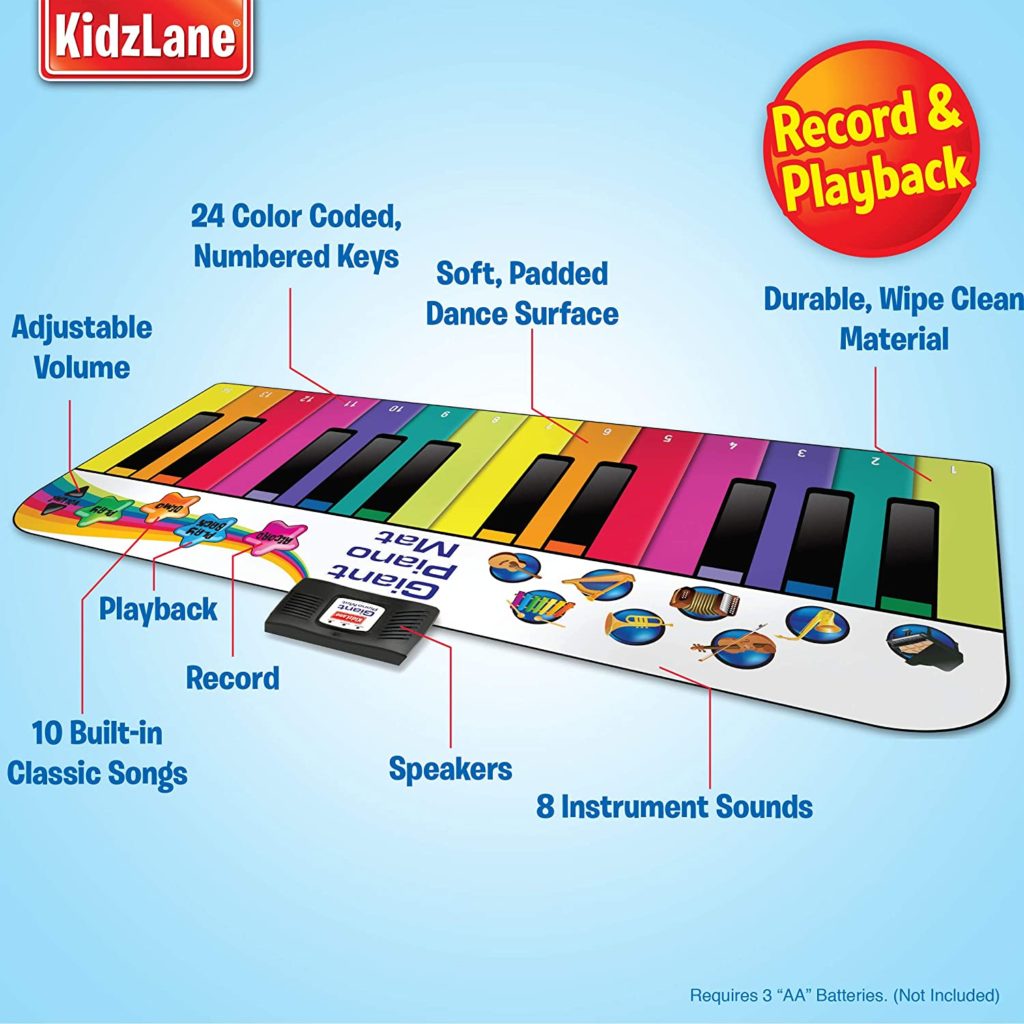 HUGE: This piano mat is huge. It is the perfect thing to entertain two toddlers.
Totally colorful: It is really beautiful. We have used it to teach colors and play music.
Lots of instruments: There are 8 instruments to choose from.
Lots of songs: There are 10 preset songs, which is a nice change up from toddler piano playing.
Super durable: It wipes clean easily and looks brand new after hours of playing.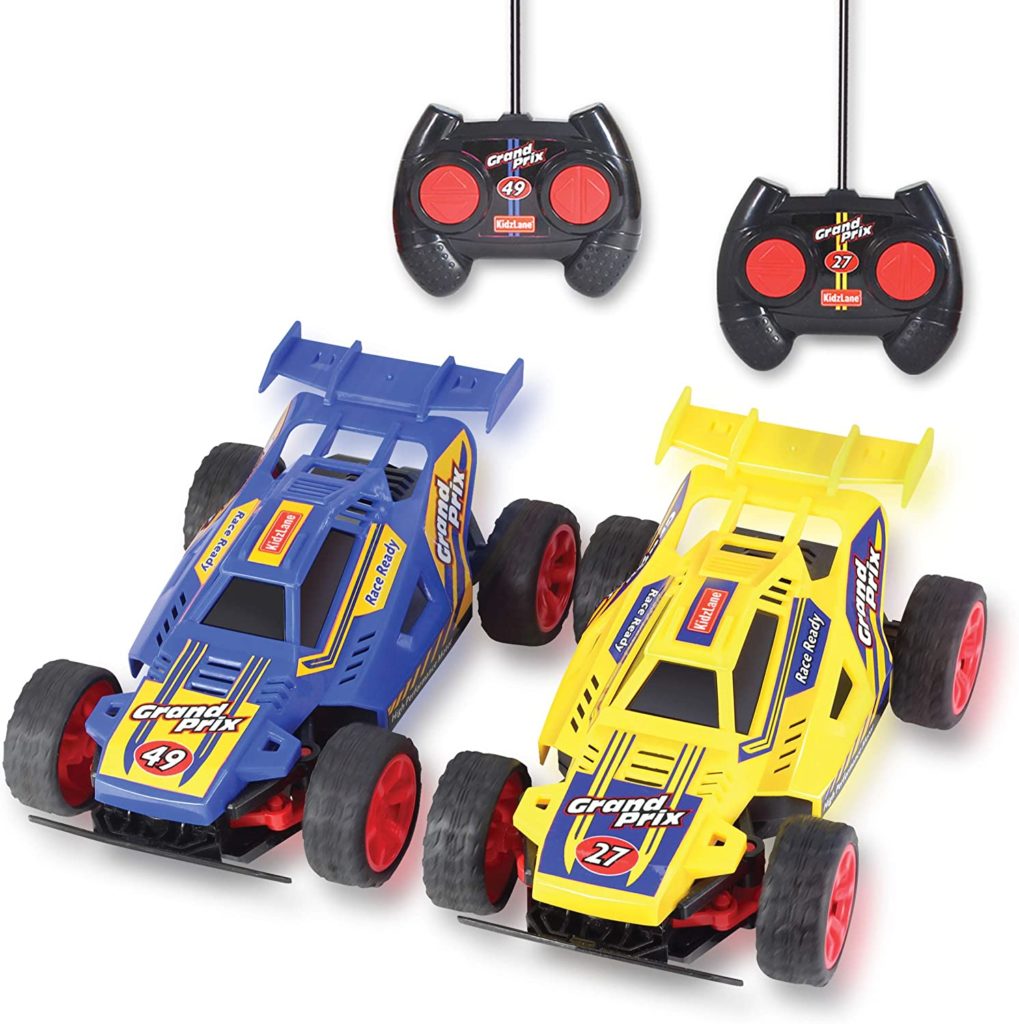 Two-in-one: These grand prix racers are the perfect thing for a play date. No fighting because there are already two to play with!
Easy to steer: These are super easy for tiny hands to steer.
Batteries last forever: These cars are still going on their original batteries.
Great for tiny hands: Easy to hold, even for the littlest ones!
Overall thoughts: Both of these toys are a win for young kids. KidzLane has never let me down and these are no exception!
---