NukuKids and KidsPlayZone: Cutest Swings for Summer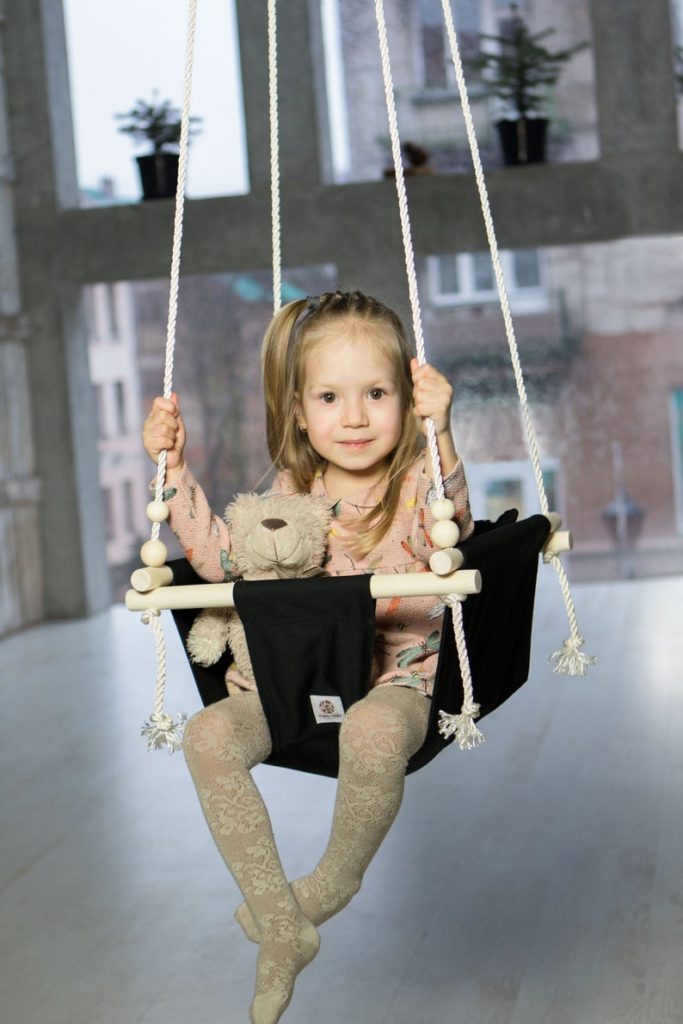 Now that my son is old enough, I began looking for swings for him. It's summer and I want to spend more time outside. Everyone knows the commercial Johnny Jump Up but personally I hate how cheap they look. I wanted something beautiful and handmade, so of course I turned to Etsy. I figured i would only find a few shops that made them but to my surprise, there are many different options. I was blown away by the choices available!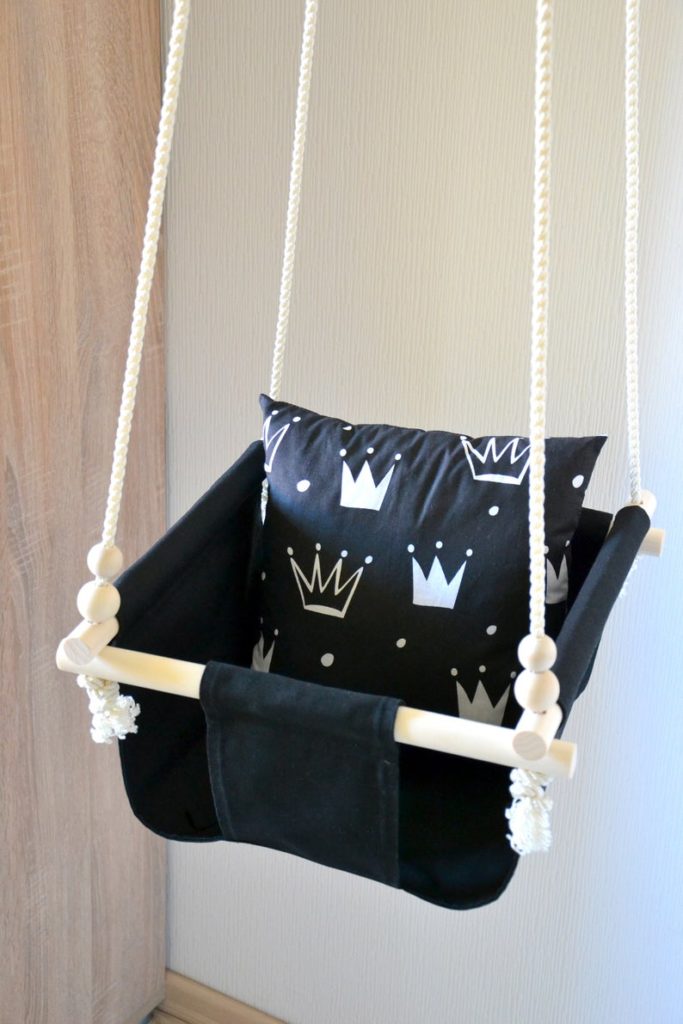 I first found NukuKids and loved their craftsmanship. Their swings are well made, durable, and have the cutest accent beads on the ropes. They even offer personalization so you can have your little one's name embroidered on the swing. I thought that was such a sweet touch. I got this black swing with the crown pillow and it is just darling.
KidsPlayZone make great swings as well! They pay strong attention to detail and offer the comfiest pillows. I opted for this sweet bee print and it is adorable in person. I loved that they make their swings from durable linen fabric and aspen wood.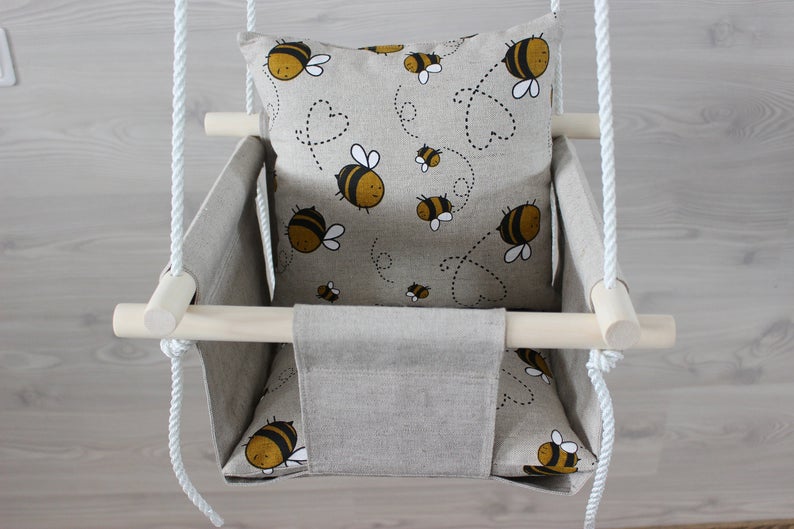 Both swings come with carabiner hooks so they're ready for hanging. Just find a ceiling stud (I found that doorways work the best) and screw in two eye loops. You can easily hook and remove the swings as needed and they are both adjustable to different heights.
Overall, both of these companies make great quality swings. I keep one at our home and one at my mother in law's so my son has a swing wherever he goes. He just loves spending time in these sweet swings! Head over to KidsPlayZone and NukuKids for adorable swings!
---