Simplay3: The Ultimate Climbing Adventure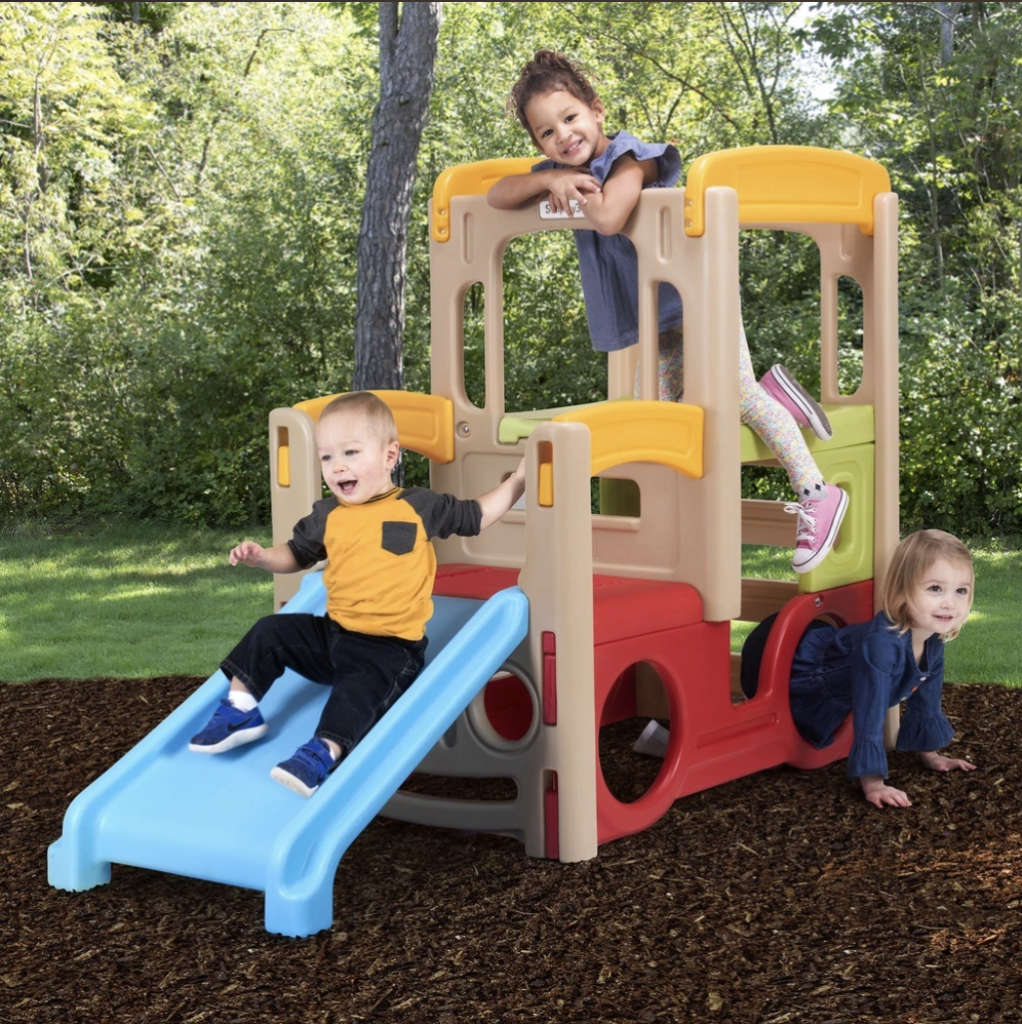 I officially have running, jumping, climbing toddlers. Our play has totally changed outside, and we need outside toys that fit that. We also needed something that would give them a safe place to explore heights, especially since I have one particularly brave toddler. This is what led me back to Simplay3.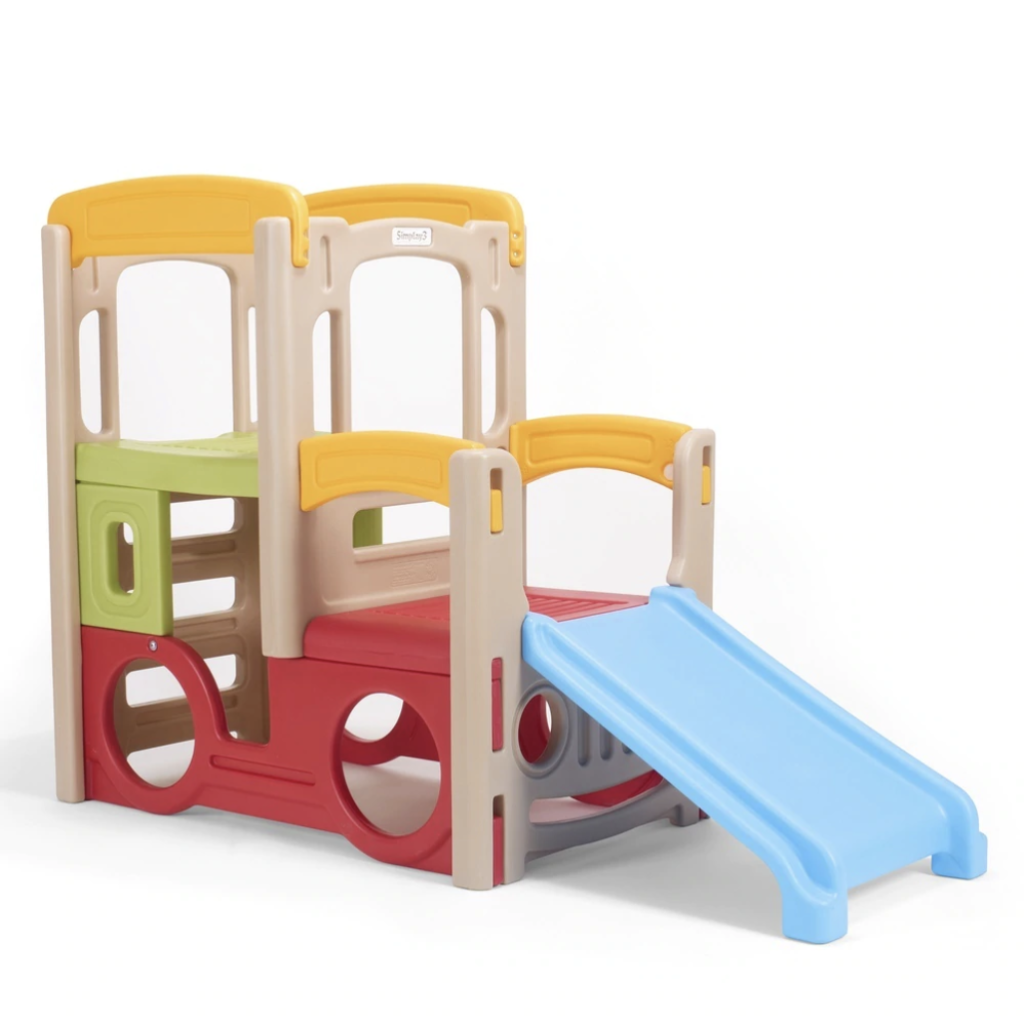 Simplay3 is always a winner for me, and that remains true for their biggest new product, the Adventure Climber. Here is what I love about it:
Materials: Like the other Simplay3 toys we have featured, the Adventure Climber is made out of strong durable plastic that resists mold. It has been out for all of this muggy summer, and it is an beautiful as the day I built it.
Features: It somehow magically looks like a bus and train at the same time. It also has multiple levels and a slide. This gives both toddlers their much needed space.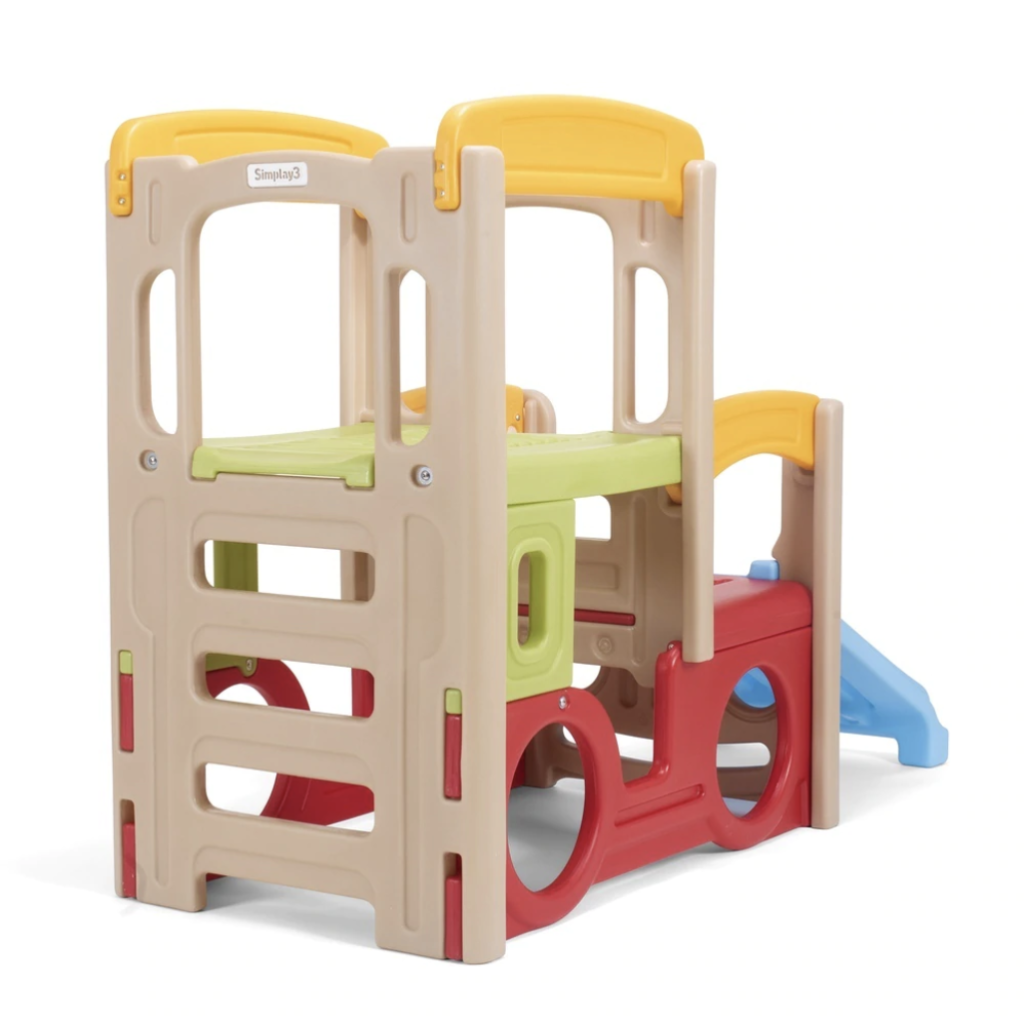 Safety: The height is perfectly high enough for then to feel high up, but low enough to feel safe. The slide also has the perfect angle. It feels safe and can be used for a wide range of ages. Ours has also been used as an easel for shaving cream painting!
Fun: This playset is really fun! It fuels pretend play, physical movement, and teamwork, which I love. 
Overall thoughts: We are HUGE fans of Simplay3, and the Young Explorers Adventure Climber is a winner. It is durable, fun, and well designed.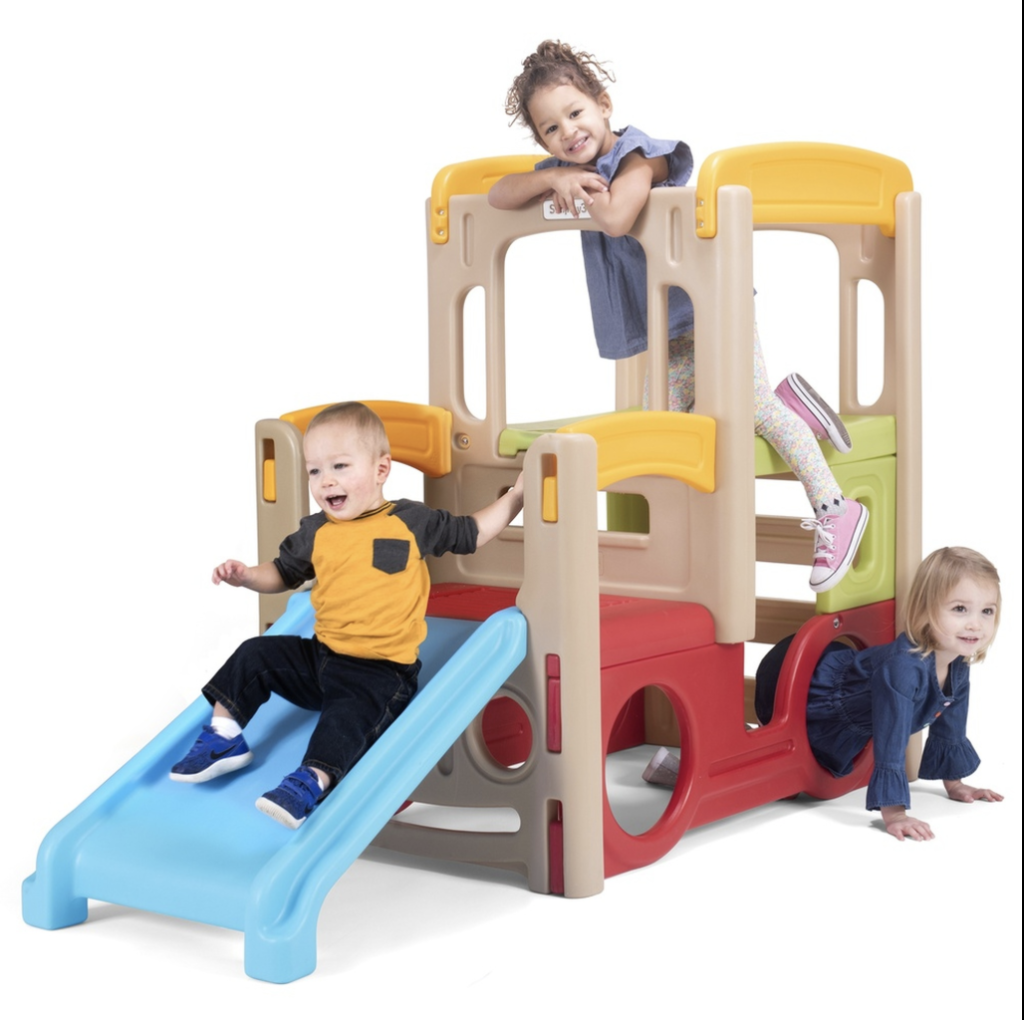 ---