Little Lights: The CUTEST Nursery Item!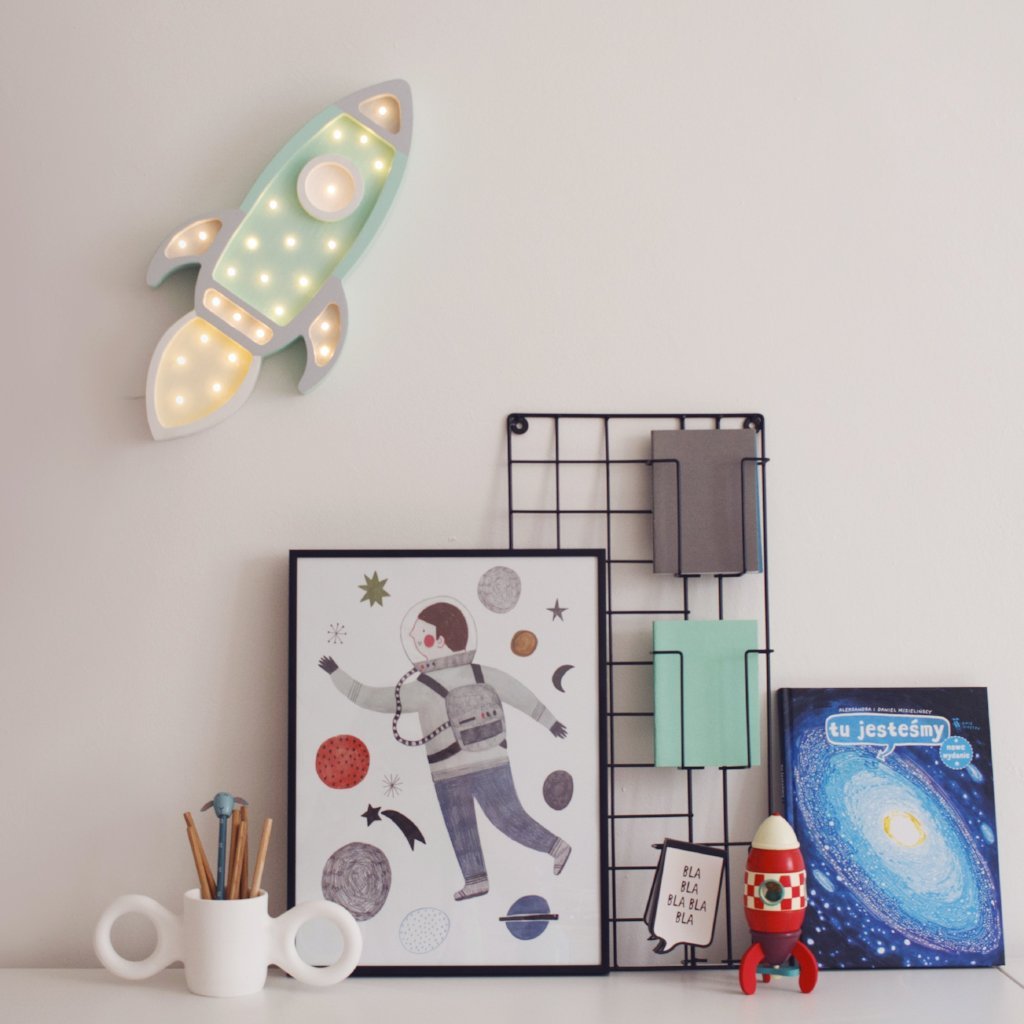 When we moved into our current house, the lighting situation just wasn't cutting it. One overhead light just wasn't enough in any room, but especially not for our nursery. I knew I wanted something that would illuminate the room but look nicer than an ordinary lamp. I started looking into light options and since I love supporting smaller businesses, I stumbled upon Little Lights and completely fell in love.
Little Lights, hands down, have the CUTEST hanging lights. They're handmade from wood and the lights are installed inside. And what's even better? They're fully dimmable! I loved this feature because I could control the brightness and have it be extra dim for those late nights/nap times and have it be bright during the day.
The next hurdle was choosing which one I wanted for our nursery! We have a space/star/cloud-themed nursery so I finally decided on the Rocket Ship Lamp. The mint/grey option fit PERFECTLY with our nursery colors, I knew it was the one we needed. I love that it's not only a light but a decor item as well!
It was SO easy to hang and it looks perfect over our baby's dresser. I cannot tell you how well it fits in our nursery and how well it looks! We have used it well over 100 hours and it's still going strong. The best part? Little Lights offers a free replacement/reinstallation of the lights whenever they eventually burn out! This is such a huge perk for me.
My rocket ship lamp is the perfect addition to our nursery and has solved our lighting issues. I know we will be using it for years to come and since it's so easy to hang and take down off the wall, I can move it easily for when the kiddo gets bigger and we want to rearrange furniture! Simply put, we love Little Lights!
---