Burley: Riding the pandemic out in style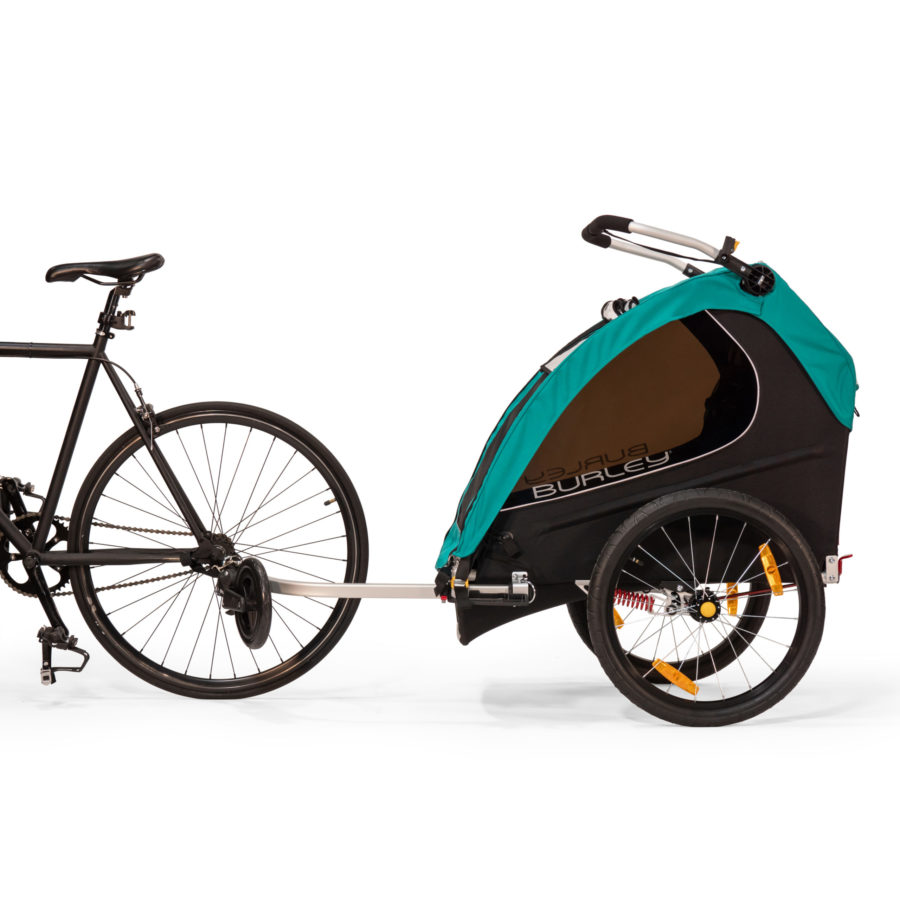 It has been a long few months. We are trying to avoid crowded places, places with any people, essentially anywhere outside of my house but I am really stir crazy at this point. I have wanted to get a bike trailer for a while, and a pandemic seemed like the perfect time to do it.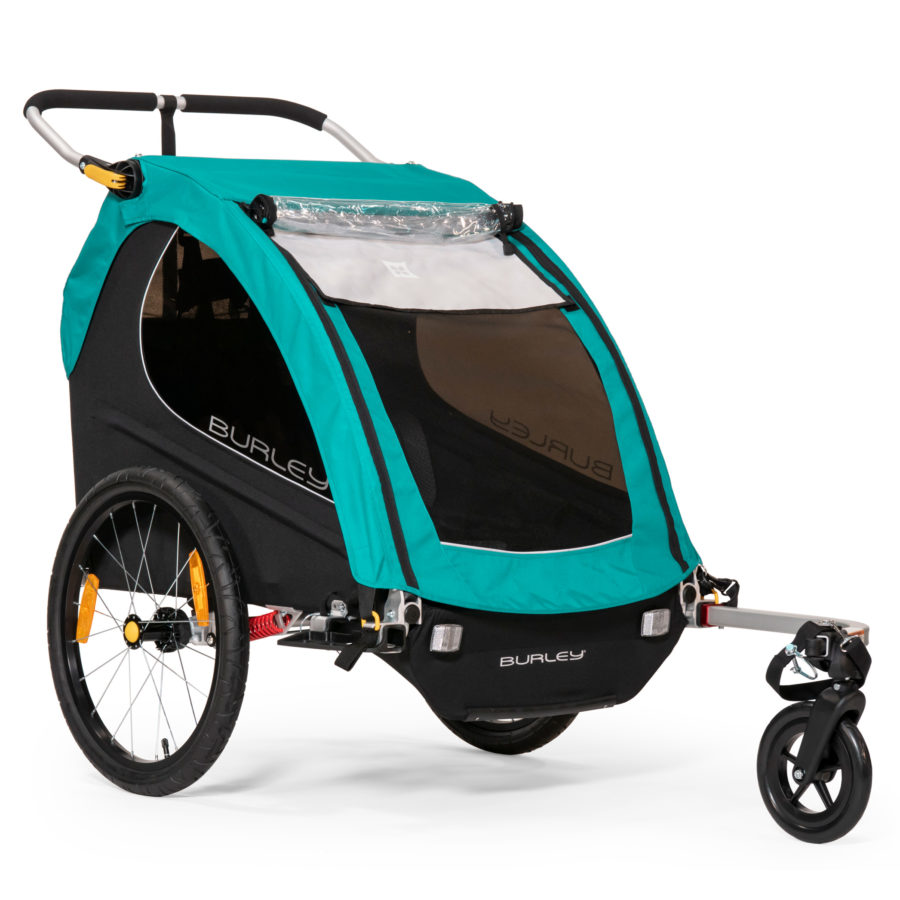 My main focus is a bike trailer with versatility, a plastic rain shield (to avoid any lingering droplets from other bikers), and all terrain wheels. The Burley ExcoreX exceeds my list in the best way with features I never knew I needed. Here is what I love about it:
Out of the box features: With no additional purchase, the EncoreX offers a stroller conversion kit, a rear air vent, rain-resistant cover and zippers, and a sunshade. With so many features, I didn't need any extra accessories to get started. Very seriously, the EncoreX was enough for me, right out the box.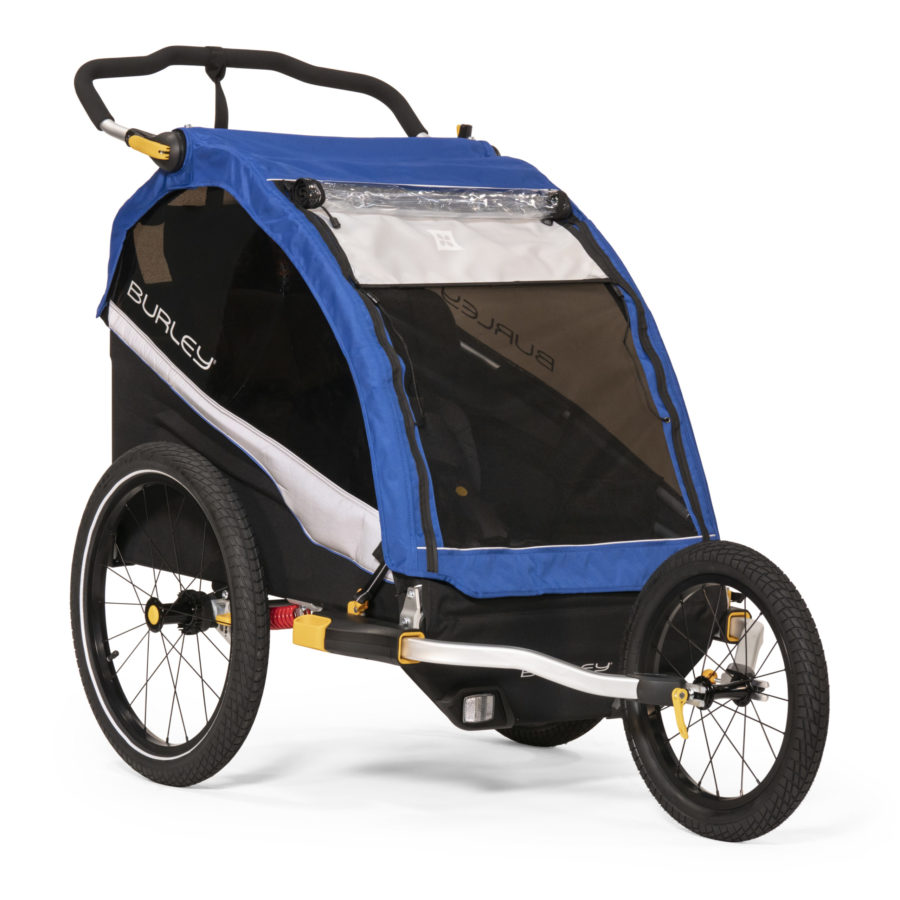 Add ons: Ok here is the insane part. There are additions to this trailer that can make it work as a two wheeled stroller, a jogger, and there is even a skiing conversion. I got the two wheeled strolling kit and the jogging kit. The two wheeled strolling kit is nice because it is way shorter than the one-wheel strolling kit that comes with it, but the jogging kit is a must if you like to run.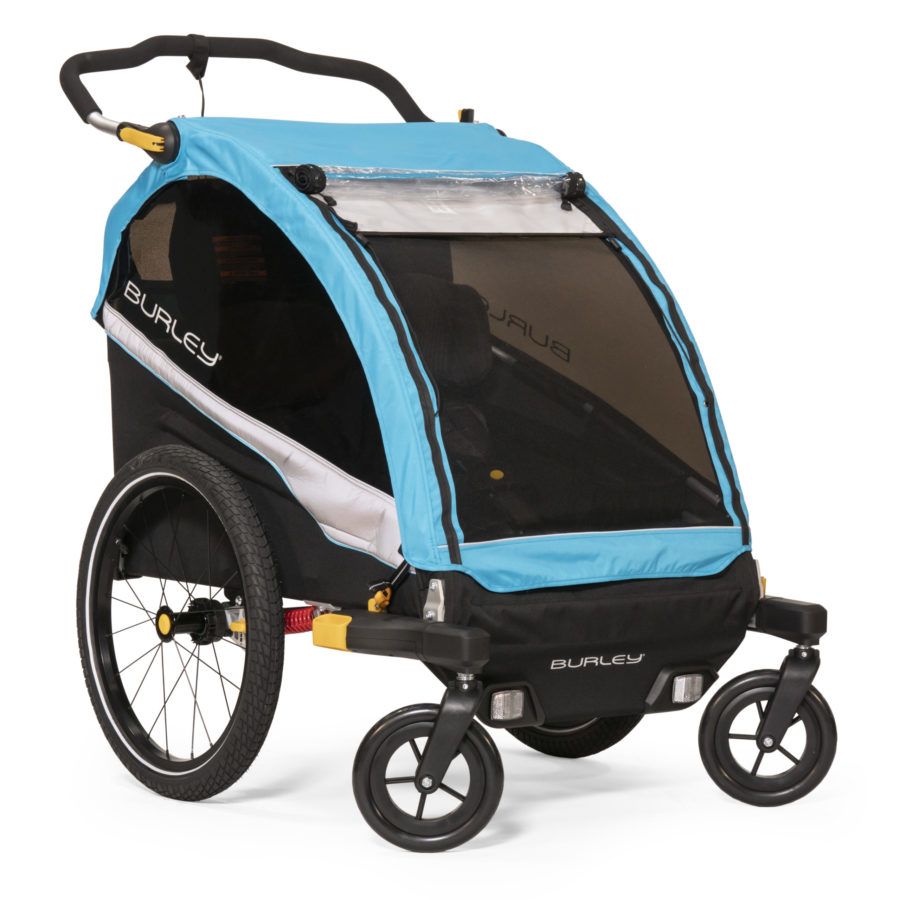 Ease of use: It is SUPER easy to change what kit I'm using, which is great because I have two toddlers.
Versatility: Having one trailer that works as a stroller, bike trailer, jogger, and even a ski pull is SO helpful for saving space.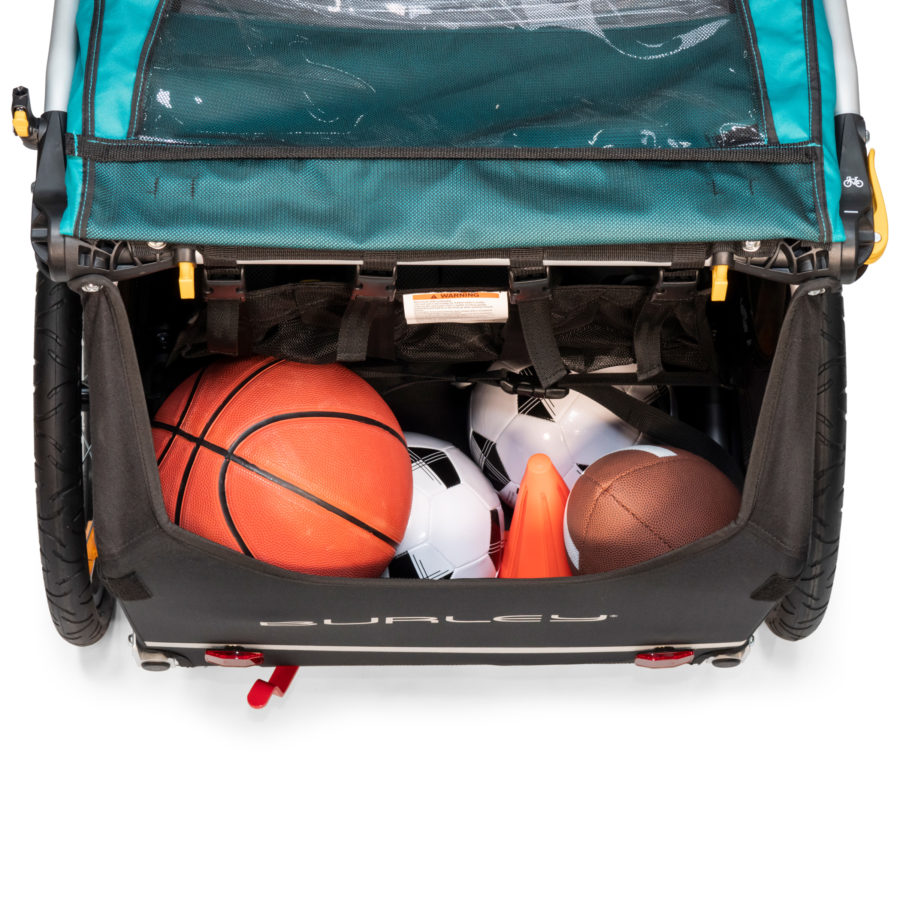 Ease of storage: So I store all the conversion kits inside the trailer when it isn't in use for us.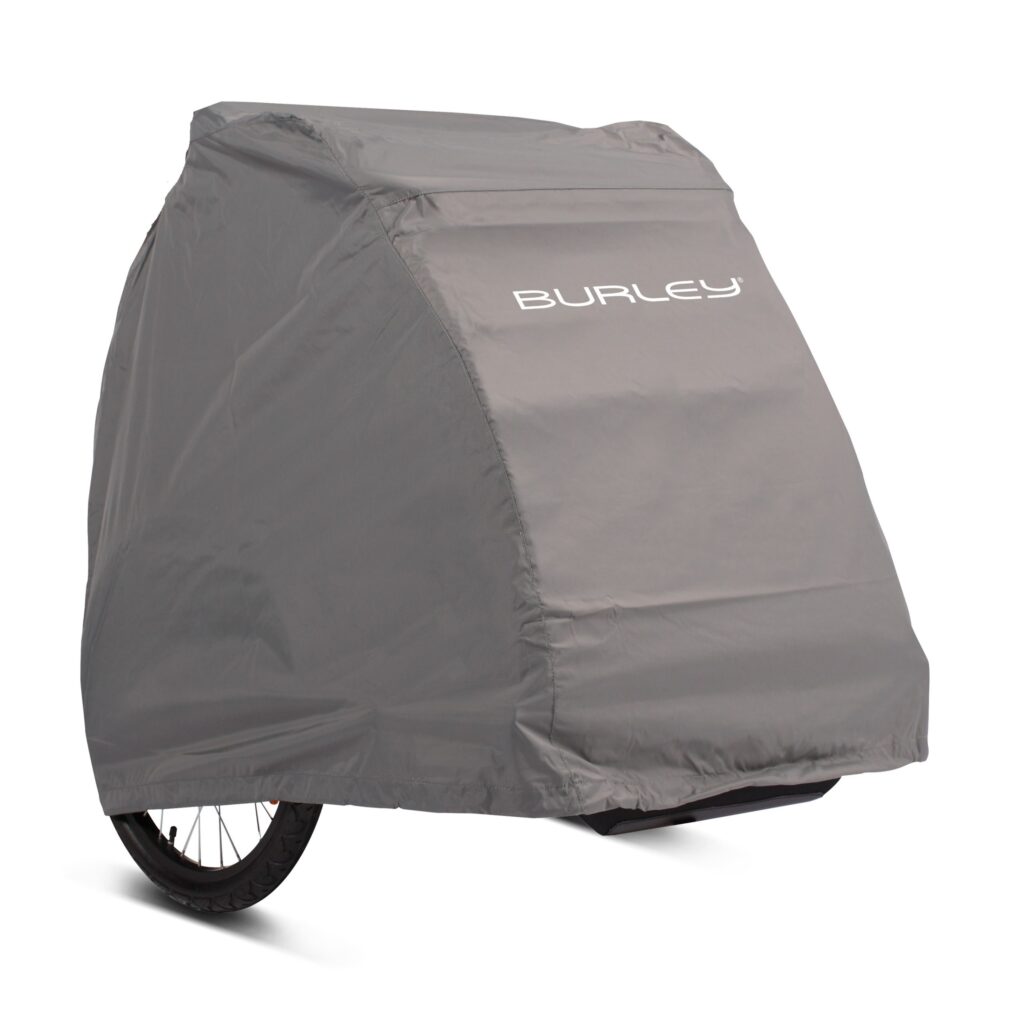 Storage covers: I store it outside with the storage cover. I have also used the storage bag, which is awesome for traveling.
Off-roading: I got the 16-wheel kit because I assumed I would need it for the loose dirt or bumpy terrain I find myself on. The 16-wheel kit is amazing, but the wheels that come with the EncoreX were all I have needed so far.
Safety: We also got a light to hang on the back, to make sure we are always seen. The EncoreX also has great reflective material.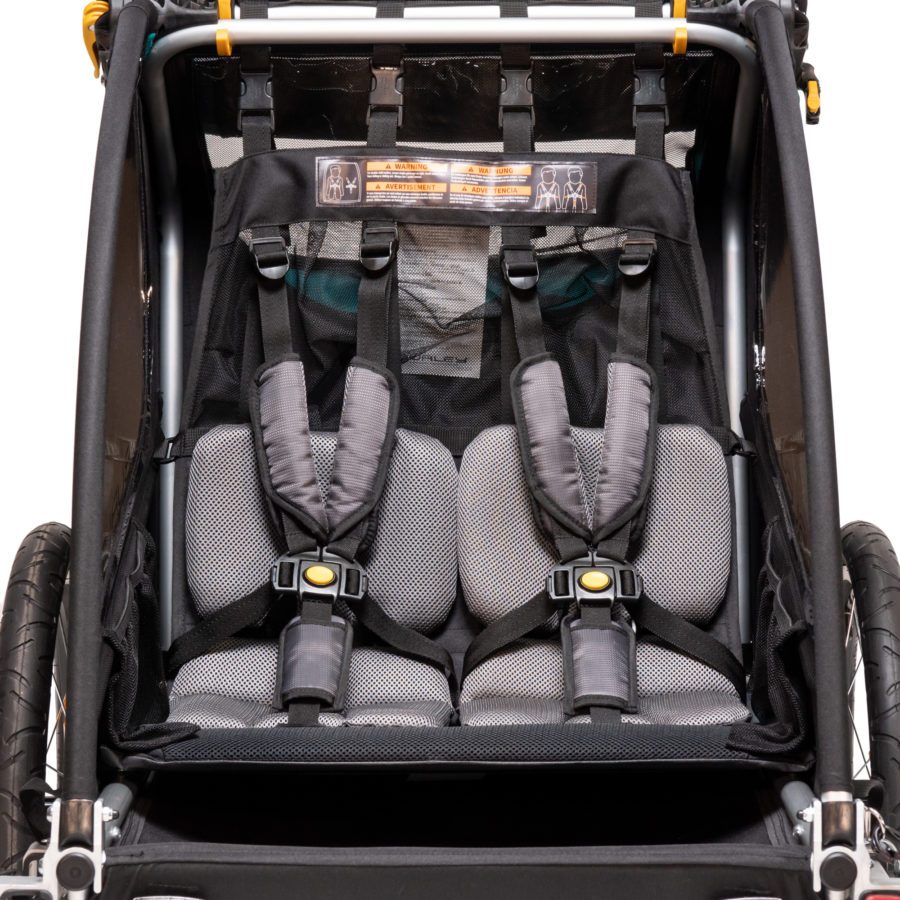 Suspension and seats: The suspension on the EncoreX is amazing. My kids always complained about my last bike trailer. These seats are more comfortable than our top-of-the-line stroller.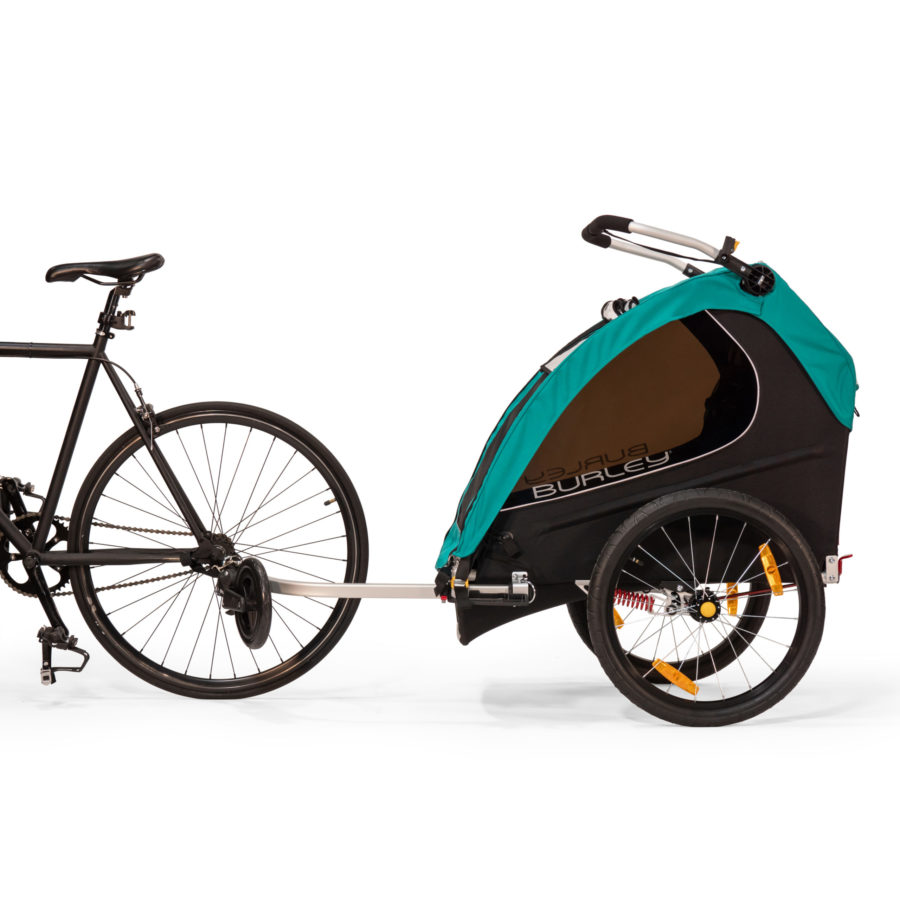 Overall thoughts: Burley trailers come with an amazing list of features, and the ExcoreX has even more to offer with stellar versatility. I am a Burley customer for life!
---