Best in Summer 2020: TubeLox for indoor/outdoor fun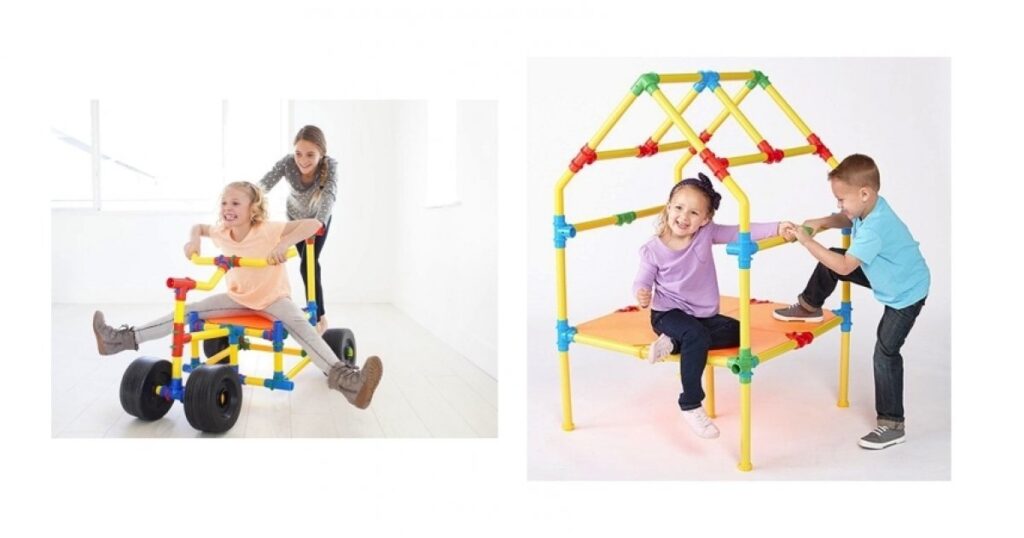 So we are inside more than we have ever been in our lives, and it is summer to add insult to injury. I went internet splunking for new STEM toys to keep us from getting full on cabin fever and I found TubeLox. I should warn you, my level of obsession with this product is intense. It is a rare day when I find myself thinking of how I will play with my kid's toys the next day as I am preparing to go to sleep. That is actually how awesome this toy is. I think of what I will build and design even when I am supposed to be relaxing, kid free. TubeLox is 100% in my top 10 favorite toys OF ALL TIME. Here are the things about TubeLox that make me completely obsessed with it: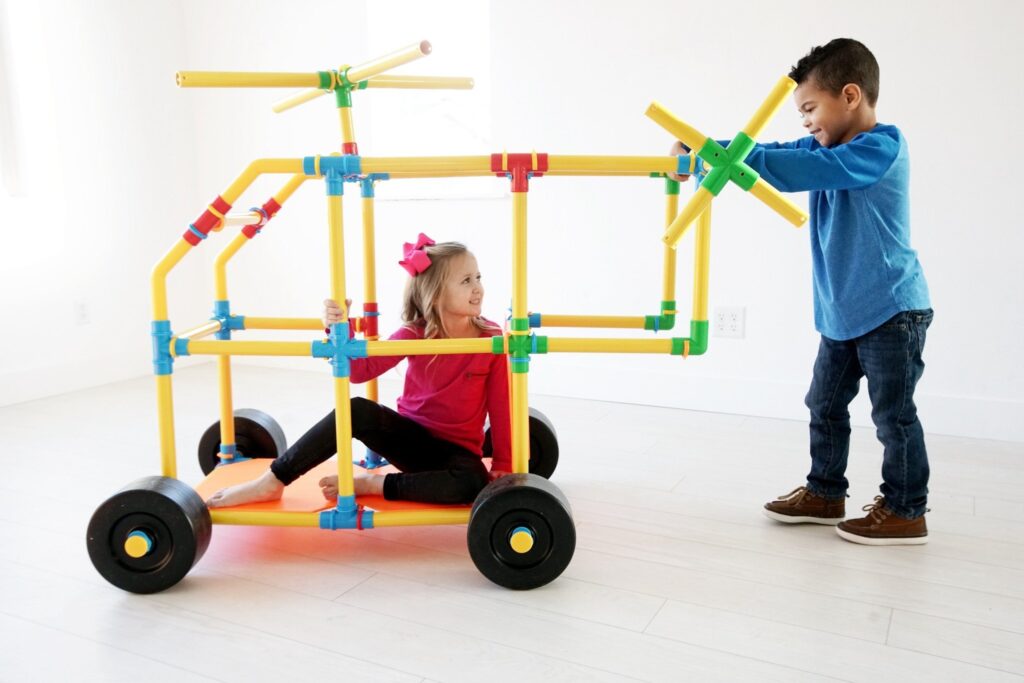 Simple concept: The concept is simple, pipes, connectors, and handy little clips work together to let you and your kids build together. Add wheels and these fun orange boards and you have the ability to build houses, cars, and jungle gyms.
Expandable: These are a bit on the expensive side, but with one TubeLox kit you can build big. With two TubeLox kits I managed to build my kids a two story jungle gym with slide!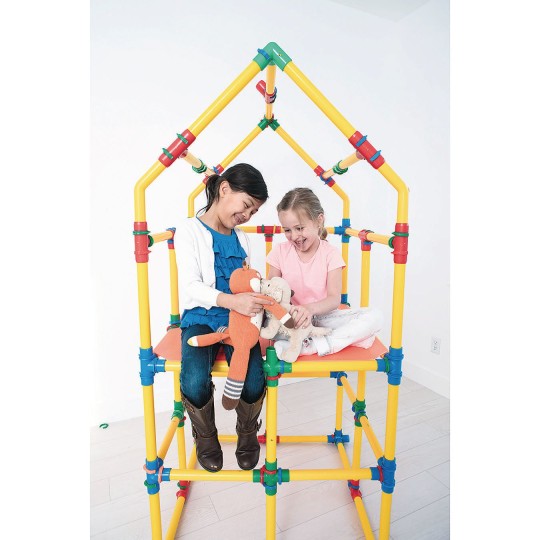 Open concept: TubeLox can really be anything. I have made a car, a train, monkey bars, a play house (with room for a table and two chairs inside and a roof), a maze, a two story jungle gym, a table and bench, a crawling tube. Honestly, I had my desk repaired and I built myself a desk to use while my desk was gone out of TubeLox.
SO much STEM: There is so much math in making sure you have all the connectors you needs to finish your design. Practice engineering to change your design to fit the pieces you have.
Easily stored: Each kit comes with a big bag to store all the parts, though our parts never really get stored we use them so much, there has been a TubeLox structure in my house since our kits arrived.
Awesomely sustainable: My kids are toddlers, but they love building with TubeLox. I have family over and watched kids aged 3-21 geek out over TubeLox. I can assure you we will never outgrow TubeLox because I dream of new things to build everyday.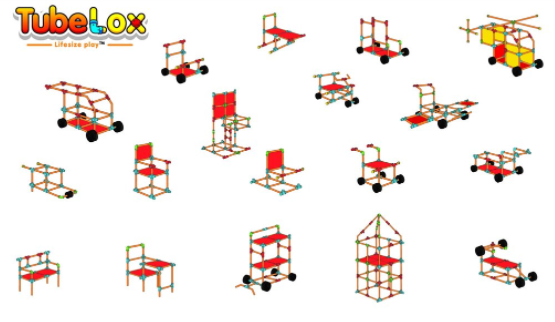 Overall thoughts: TubeLox are a very worthwhile investment in sustainable STEM toys that never get boring! We will definitely be back for more, especially if they develop a 6 point connector!
---