Milliard Modular Kid Sofa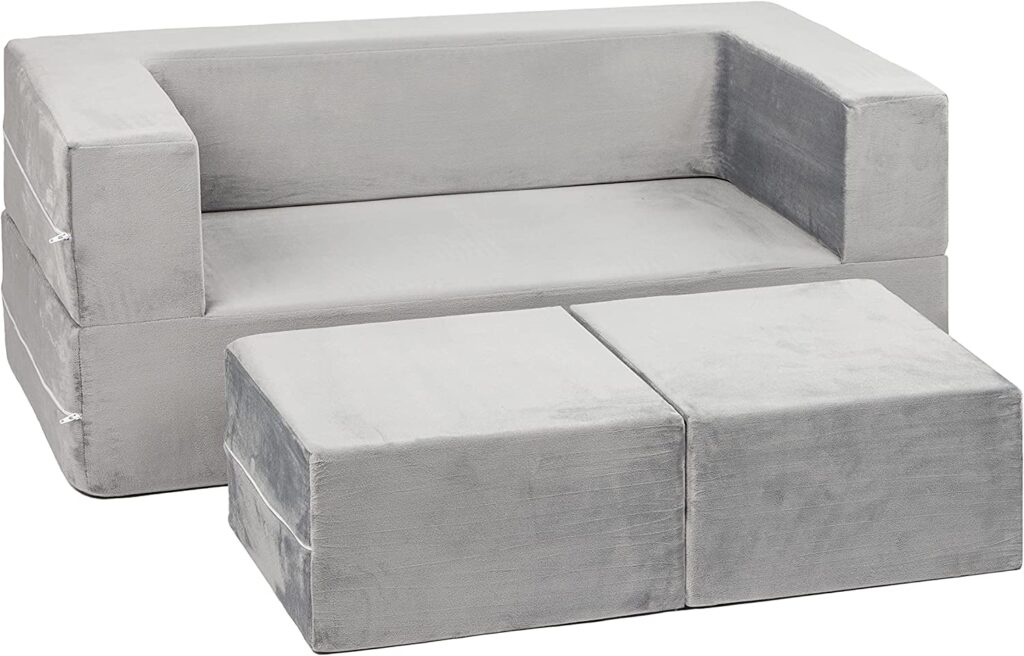 The multi-use wonder sofa!
I'm a bit like a broken record at this point, but I love Milliard. I have yet to find a Milliard product that wasn't the utmost in quality. Their customer service is also excellent. When we wanted a multi-use kid sofa option, they were the first place I looked. Luckily for me, they had just released their adorable kid sofa. It is a convertible sofa with two removable ottomans.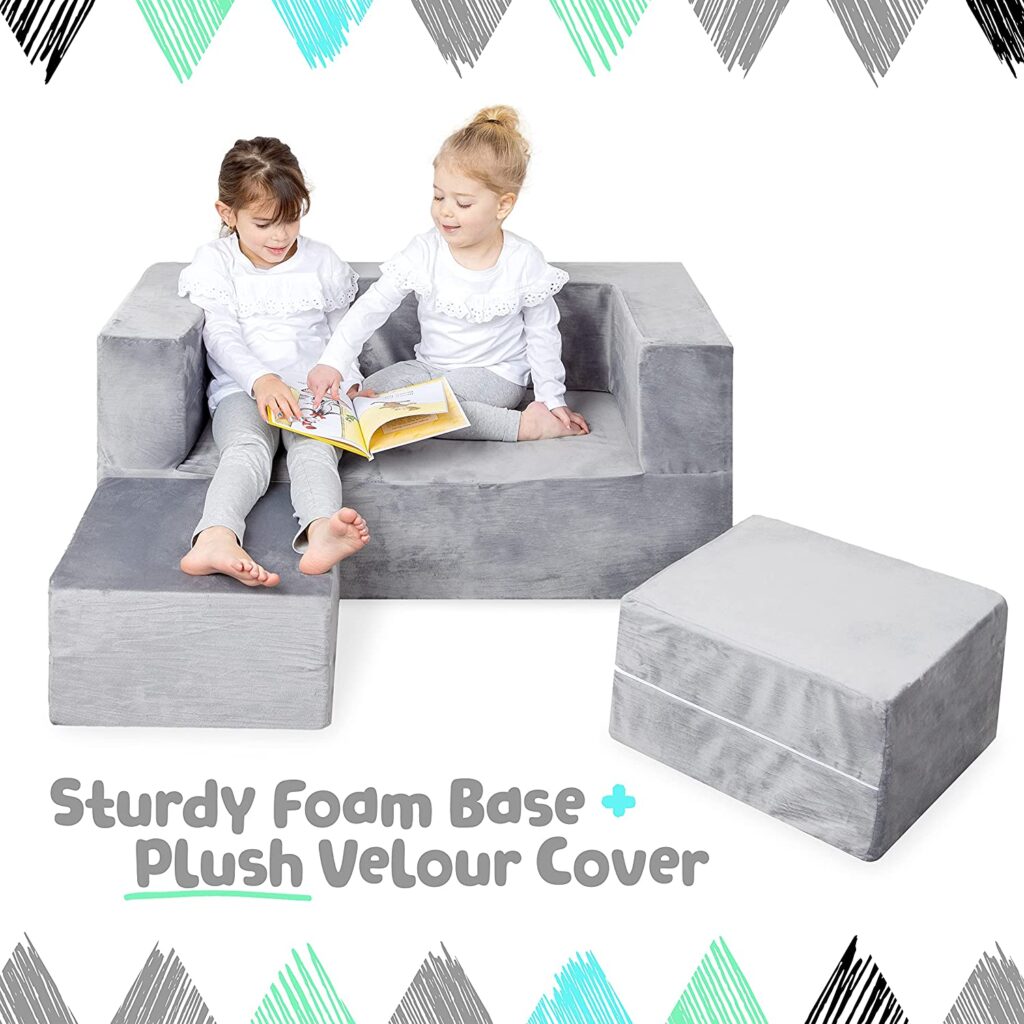 Here is what I love about it:
Multi-use:
It can be a puppet show theater, a bed, or a sofa. We LOVE it for sleepovers, because everyone has a comfy place to sleep. We also love it for fort building.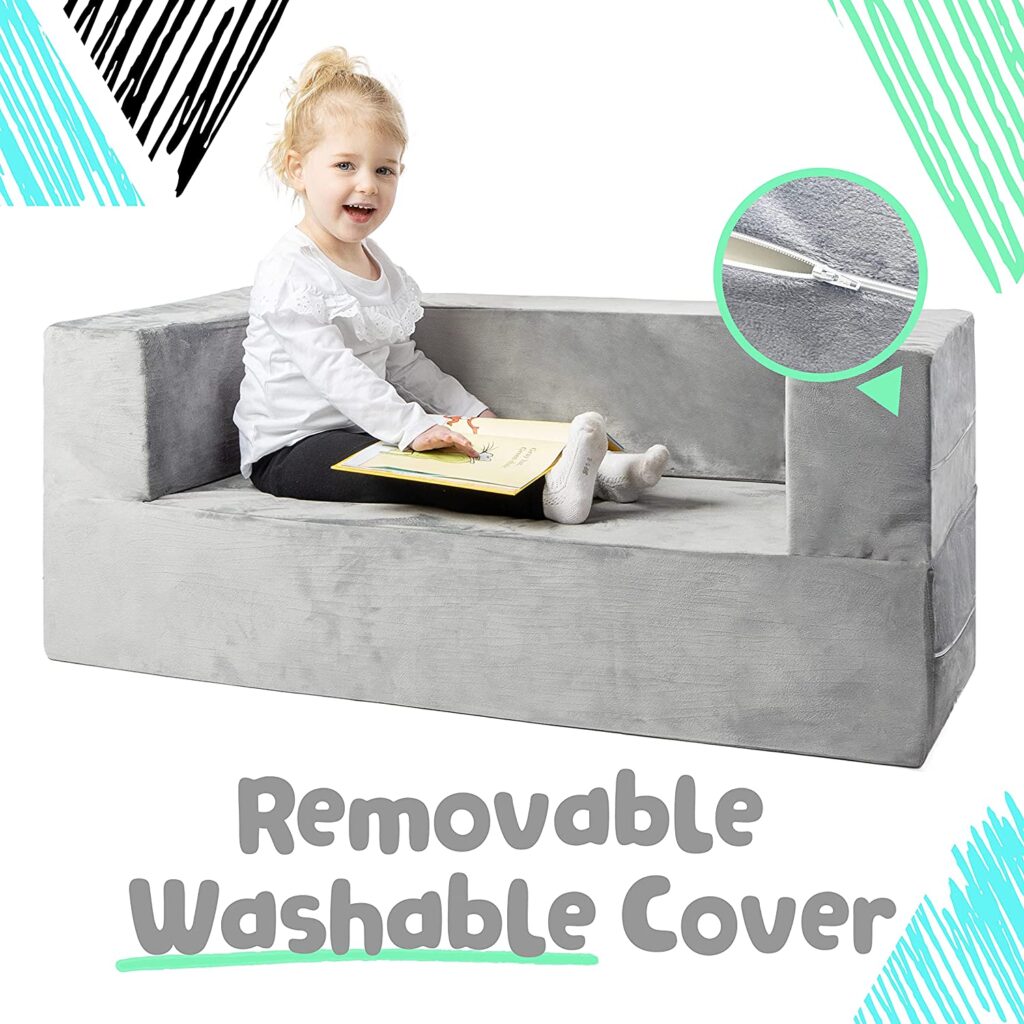 Durable fabric:
We love the fabric because our kids' rough play doesn't harm the sofa. It has been used as a trampoline many times and survived.
Washable: 
I also love that the velour cover can be removed and washed. This is a must for us for any kid furniture.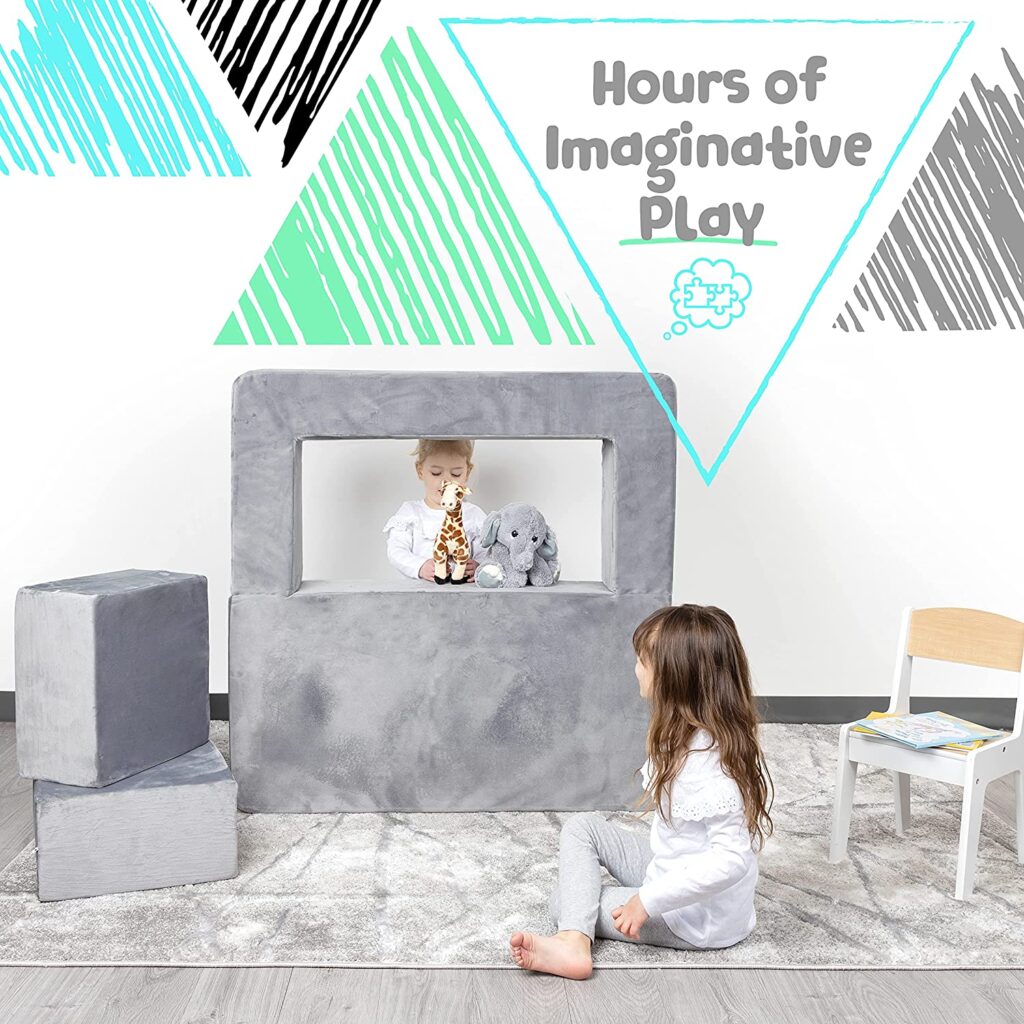 Overall thoughts:
If you are looking for a modular sofa, look no further than Milliard. The price is right and the quality is great!
---