Summer STEAM digest: Best in Building goes to RIWI blocks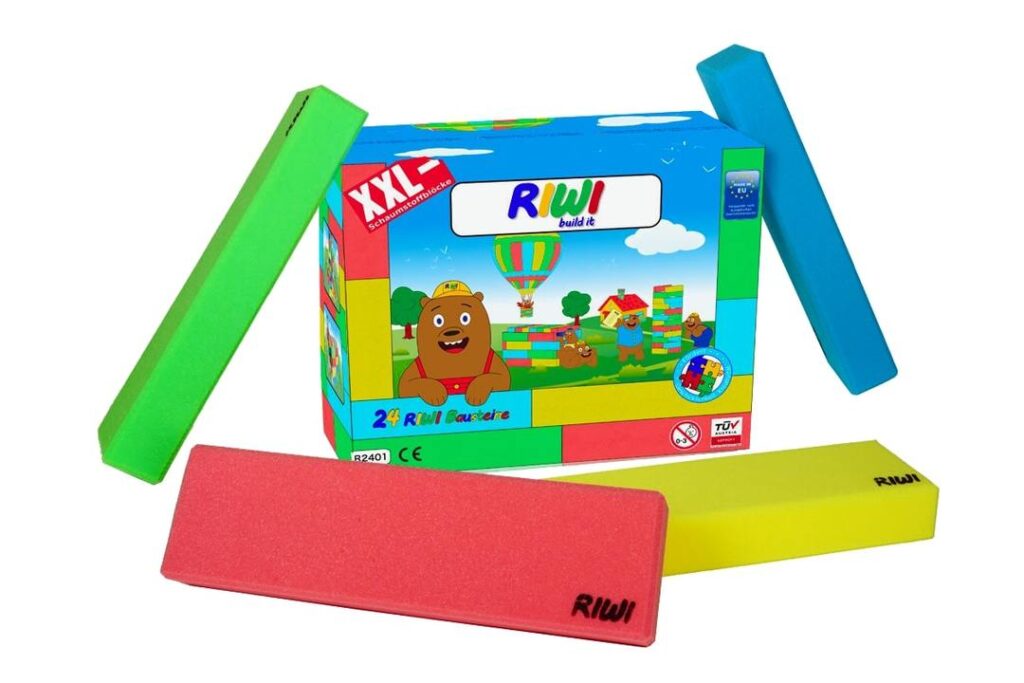 We have had a very rainy few months, and since we mainly rely on outdoor play for entertainment, we have had to come up with some ways to entertain ourselves indoors. Facebook advertising must have been listening, because it suggested RIWI blocks. These large foam building blocks have given us hours of fun.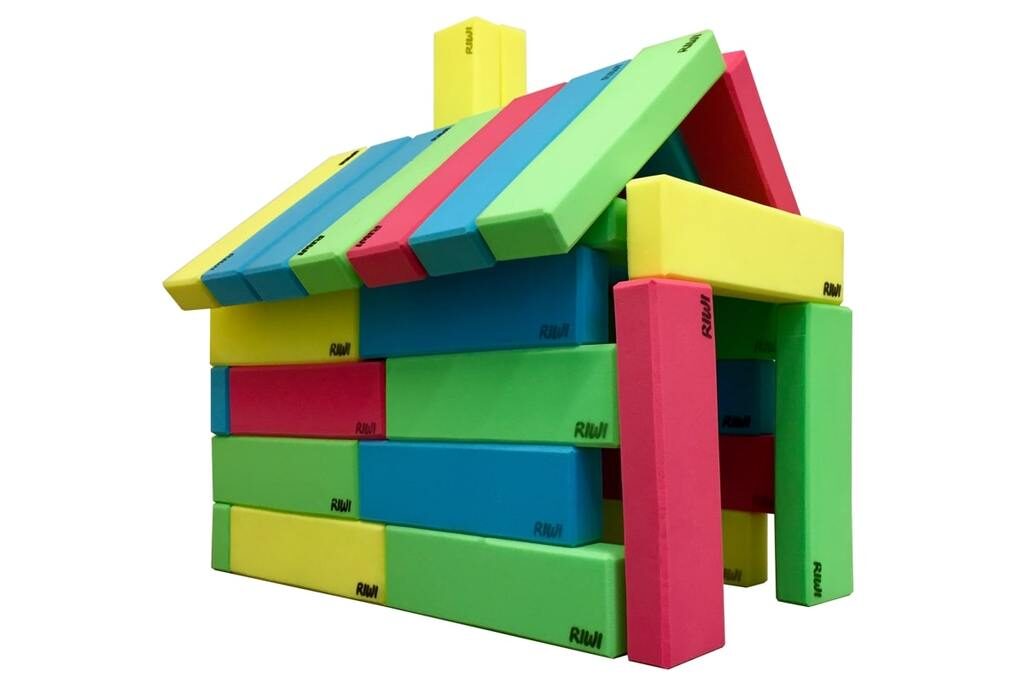 Here is what I like about them:
Extremely lightweight: these can easily be picked up by the smallest of kids. They are a similar foam to the blocks that you find in a gymnastics gym pit, light weight and give a lot of support. Full disclosure: they needed a fair amount of off-gassing because they had that chemical foam smell. We opened and aired them out outside for a few days.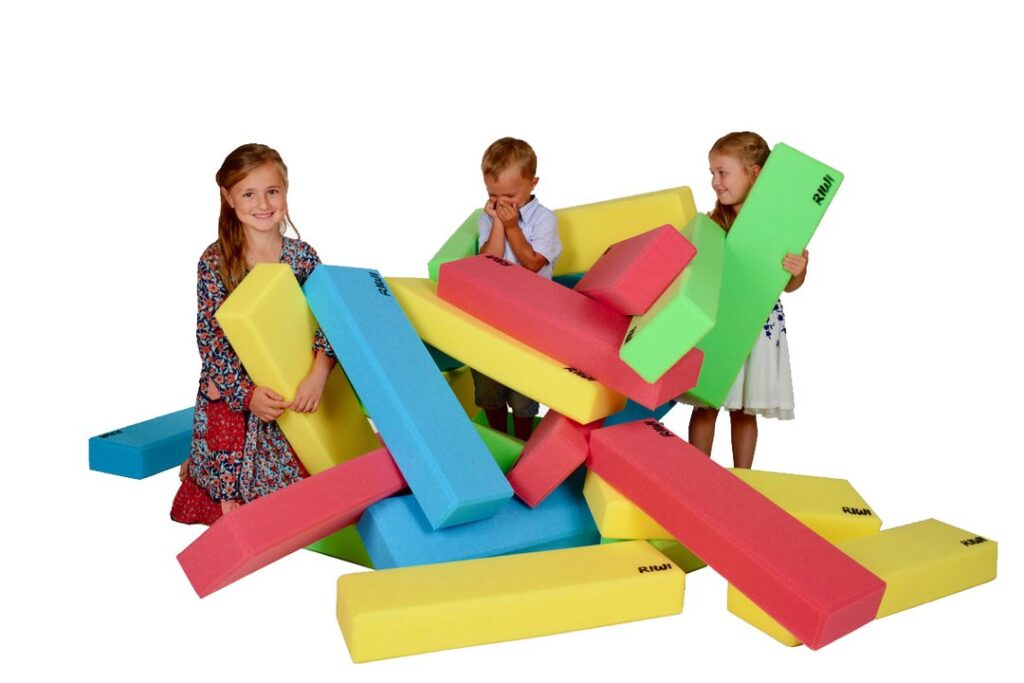 Building fun: These are a blast for building with. They are a bit shaky because they are lightweight, but we made that part of the fun.
Foam pit: These make an amazing foam pit or crash space. Many rainy days have been spent jumping from our couch onto a stack of RIWI blocks.
24 is enough: We were between a 24 and a 48 set, and 24 was plenty. These require some space for storage, so 24 were few enough to be easier to store and plenty enough to build a tower to our ceiling.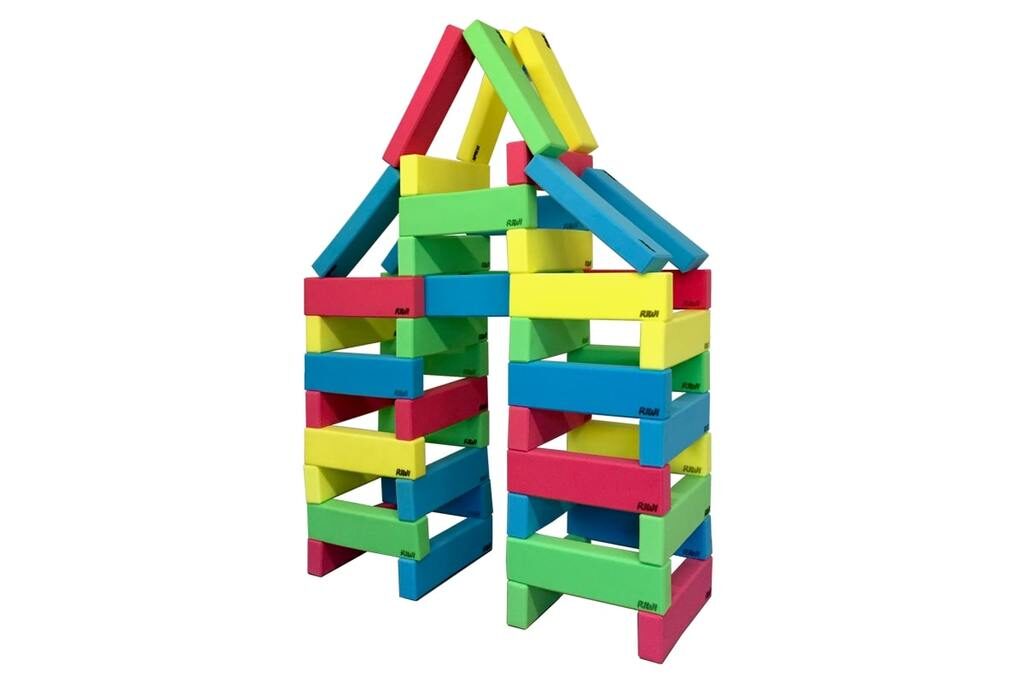 Overall thoughts:
Be prepared to off-gas and have ample storage, but RIWI blocks are a blast.
---