The Most Comfortable Work-Attire: BetaBrand
Anyone who knows me knows that I rarely dress up. Thankfully I have a job that I can dress casually in most days but some days, when I have presentations, I have to be dressed nice. And with dressing nice usually comes uncomfortable clothes. Non-stretchy pants, high heels, the works. And that just doesn't work for me. If I'm uncomfortable at work, that's all I can focus on and little work gets done. I HAVE to be comfortable to be productive! I set out to find clothes that were comfortable but still very stylish and dressy.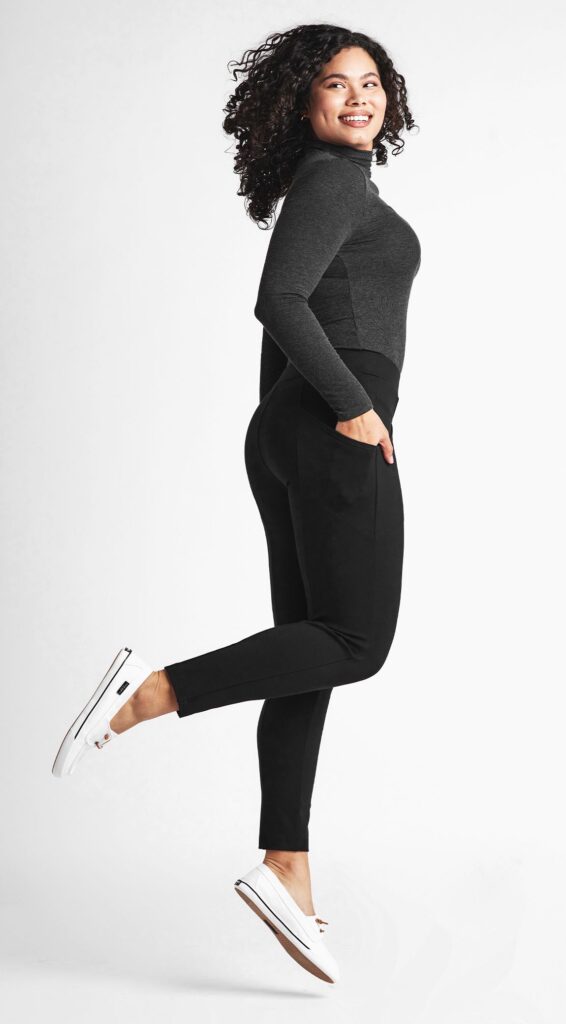 BetaBrand saved the day. Truly. Their Dress Pant Yoga Pants are some of the most comfortable leggings/yoga pants I own. They come in a multitude of cuts but I went with the black and charcoal colored skinny-leg versions because that's the style/color I prefer to wear normally. They did NOT disappoint!! I have gotten SO many compliments at work on these pants. They're dressy and made of the most stretchy and softest fabric so I can be dressed nicely at work without sacrificing my comfort ability.
Looking good at work doesn't have to be uncomfortable now. You can be dressed to the nines and not have that awful feeling of your pants cutting into your stomach when you sit down. And honestly, nothing beats comfort. BetaBrand has won my heart!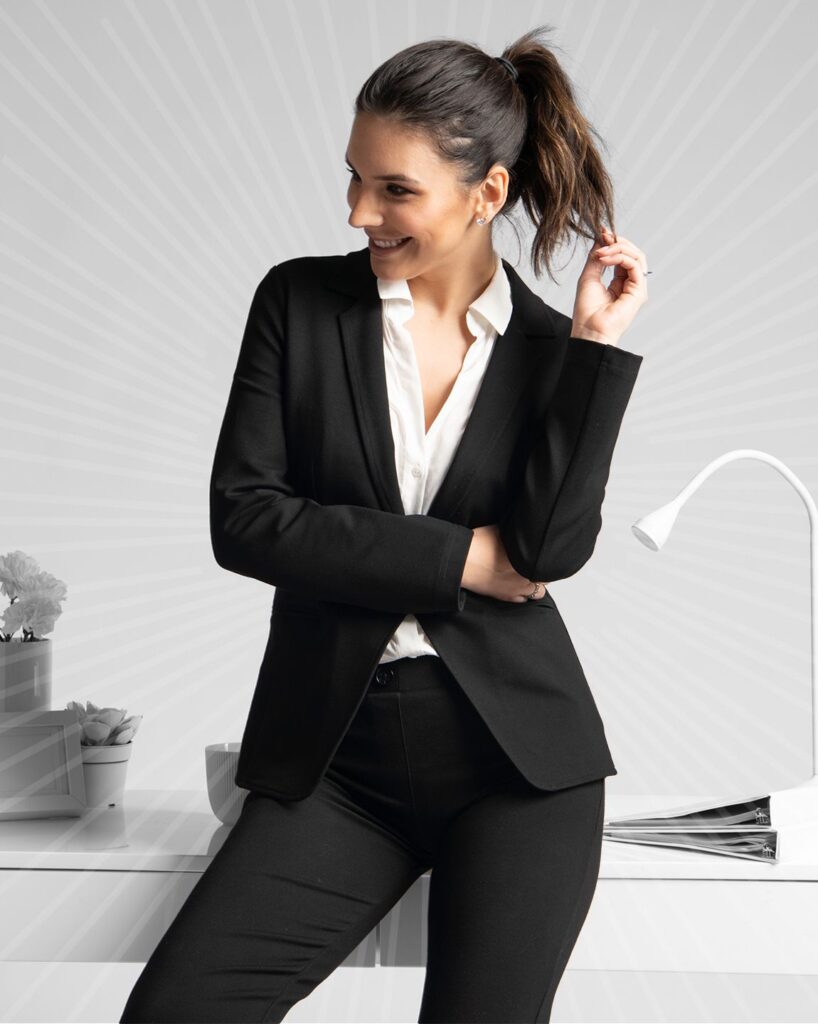 I also decided to finish off the look with the black Transcendent Blazer and it really sealed the deal for me. It's made of the same fabric as the pants so it's stretchy but doesn't wrinkle. You can wash it just like you would any other laundry but it still comes out looking sharp and fancy.
Overall, these have become staples in my weekly attire. They give me the comfort I so deeply love while keeping me looking professional. Betabrand is the way to go for all of your business attire needs.
---