Hands Free Cleaning with Yeedi – DISCOUNT / COUPON CODE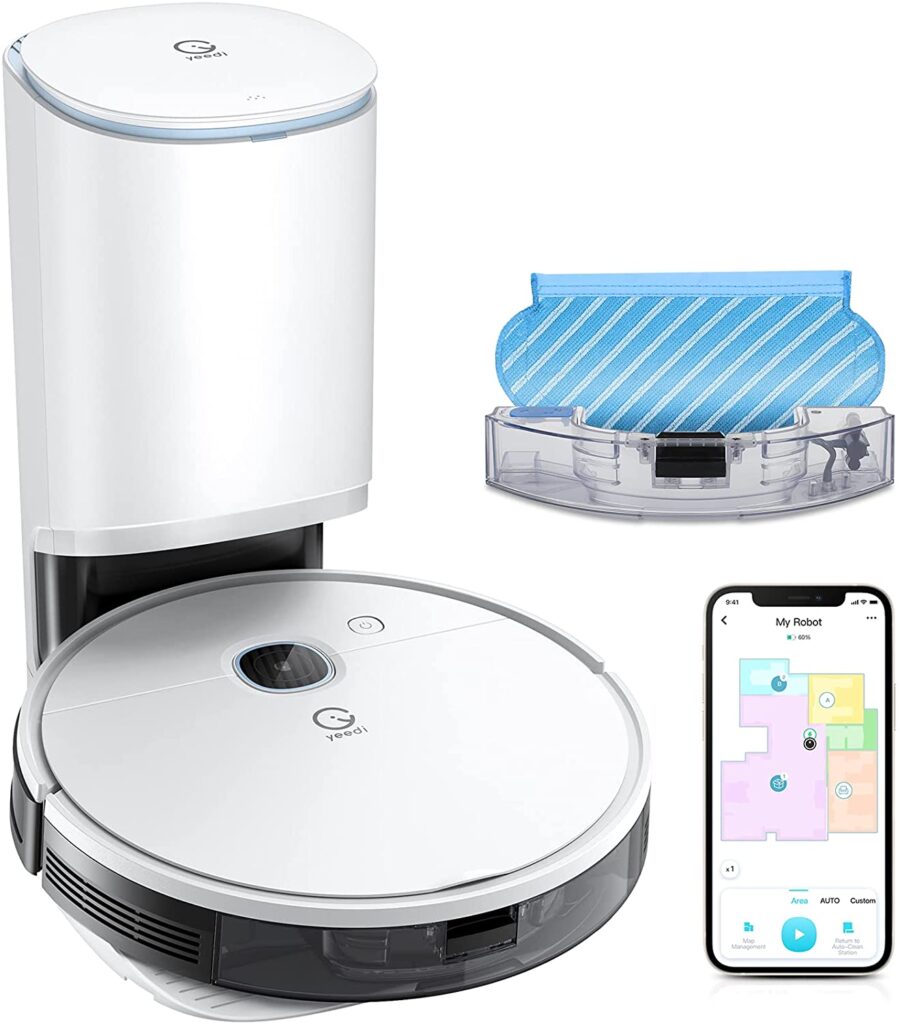 After having kids, cleaning my house became SO much more of a task. Coming home from work, making dinner, getting the kids bathed and in bed, and then having to clean the house never got easier. I started 2022 with the expectation that I was going to outsource and automate as much as I could manage to make my workload easier. My first order of business was finding a good quality robotic vacuum to clean up all of those crumbs and pet hair every night. I also wanted one that mops! To Amazon I went.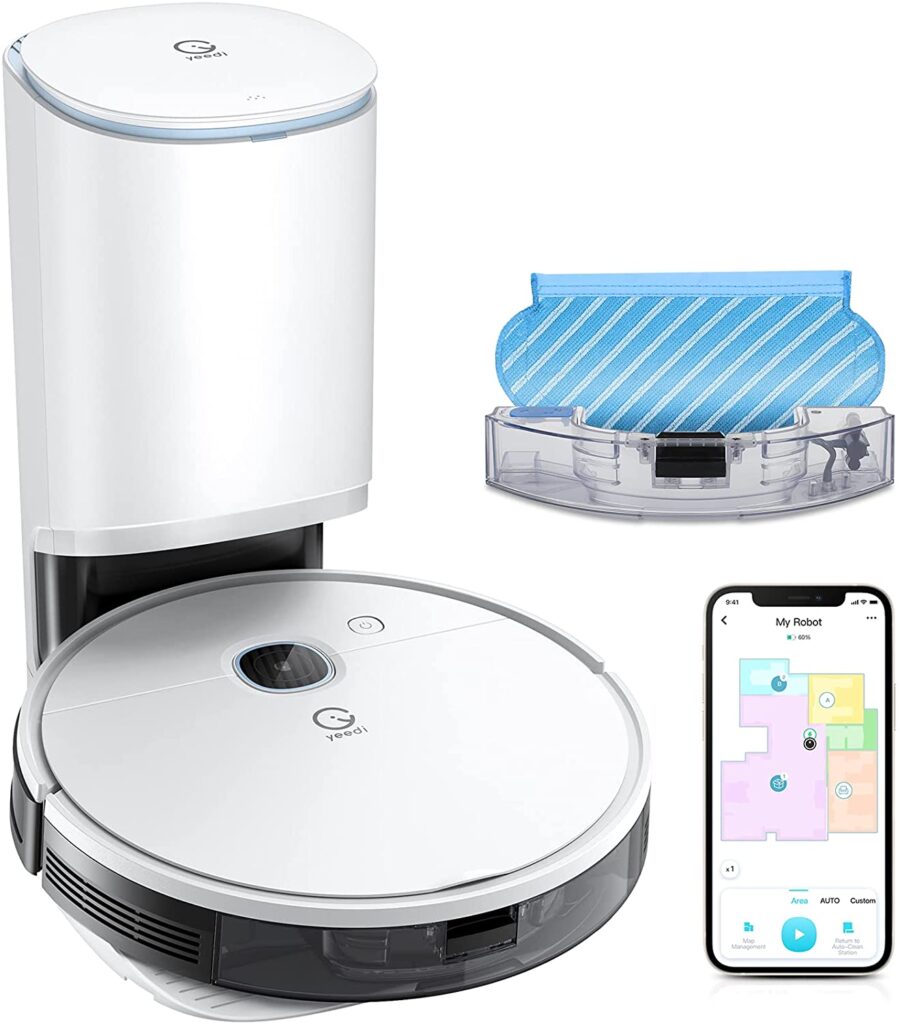 I knew I wanted a robotic vacuum that had an auto-emptying station. I knew I would be the one to forget to empty it every night after it cleaned and that would defeat the purpose of automating my cleaning regime. I needed one that wasn't a billion dollars too. Yeedi was my natural first choice. The Vac Station featured the auto-emptying station that holds up to 30 days of dirt and I could control the vacuum from my phone. That meant that I could set it to clean while I was at work or even once I was already in bed for the night. It also featured the mopping feature and a washable mop pad!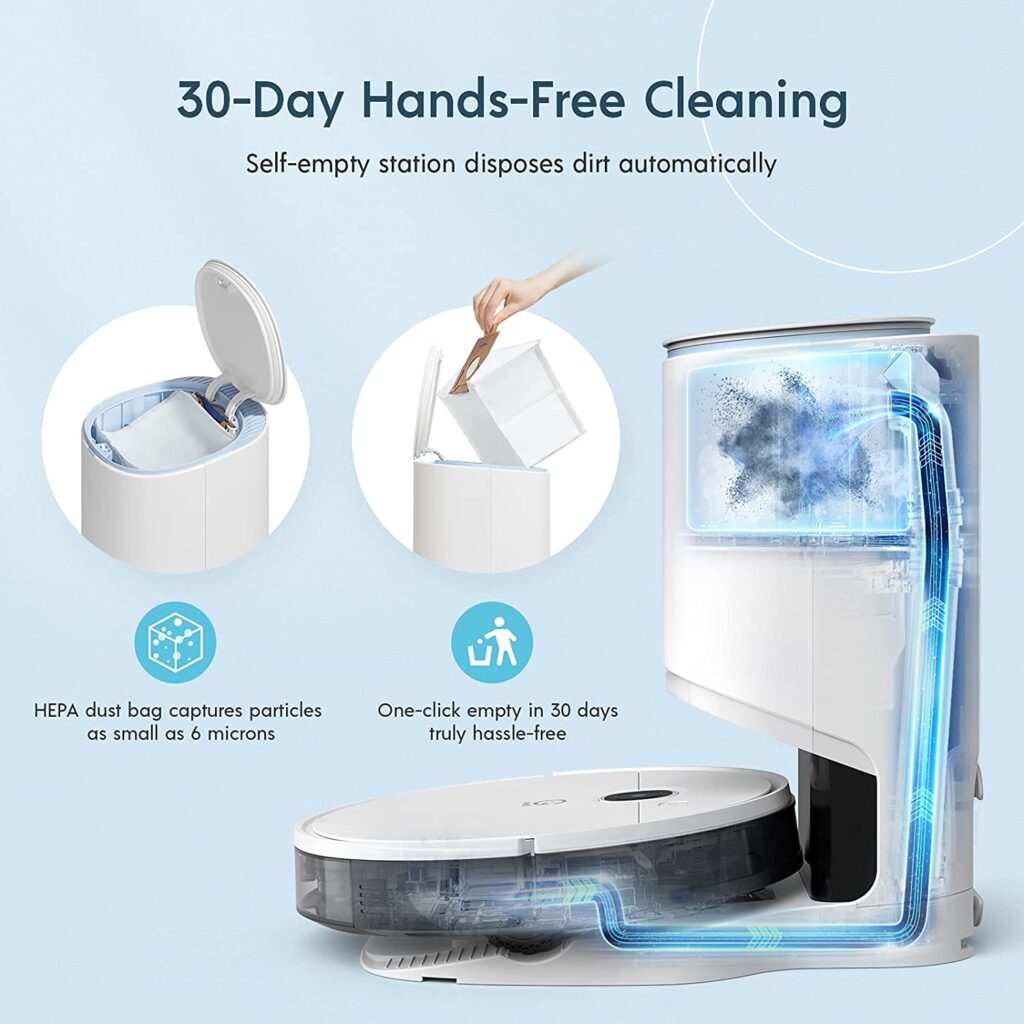 Upon first use, it cleaned beautifully. I did have a problem getting it to fully vacuum my house in order to create a map – you need the map to be able to set it to clean certain rooms. Once I got it to fully map, it works like a charm. I set it to auto clean (vacuum and mop) once a day and I set it to area clean when necessary (2-3 times a week or for spills). The best part? It gets in all of those hard to reach areas like under my tv console and kitchen table. The suction power is unreal. I don't think my floors have ever been this clean. This vacuum has really made my cleaning regime a much more manageable task.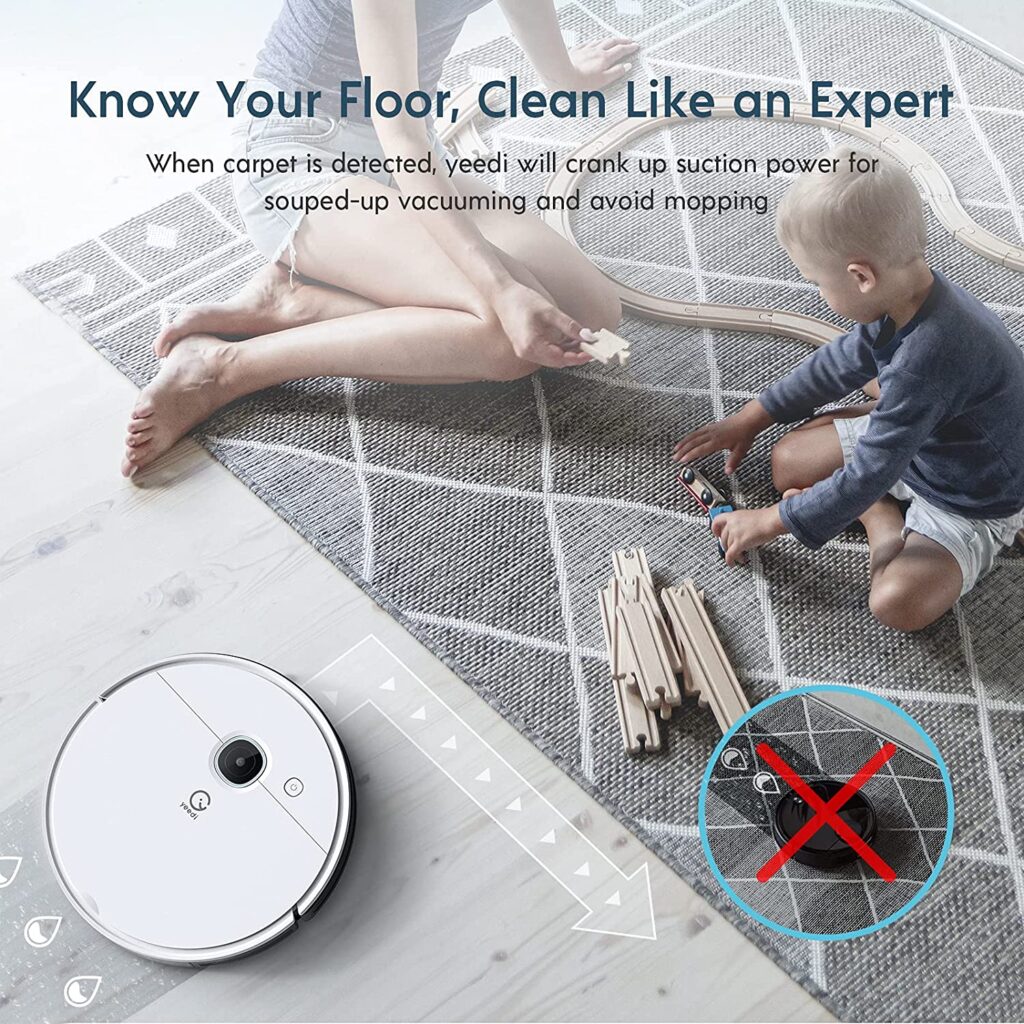 Right now, Yeedi is featuring $150 off the Vac Station Robot Vacuum! Just clip the coupon. You can also use my code: VACSTATION to get an additional $15 off. It includes the robotic vacuum (this can also be purchased as standalone) and the auto-emptying station, as well as a few accessories you need (extra dust bin bag, cleaning brush/hair cutter). If you've ever been on the fence about getting a robotic vacuum, I encourage you to get the Yeedi Vac Station. You won't be disappointed!
---