*HOLIDAY DIGEST PICK: BEST IN OUTDOOR PLAY* SimPlay3: Hearty outdoor play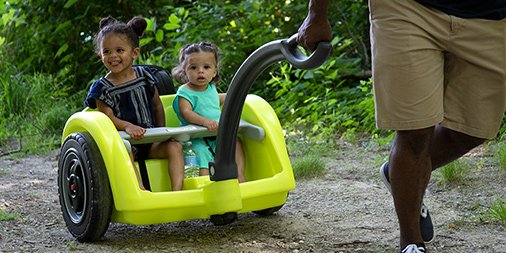 I have reviewed Simplay3 before, and the response from our readers, especially grandparents, was overwhelming. So many parents were so excited to have an option for outdoor play that wasn't one of two options. I was hugely impressed by the toys.
This time around we tried the Garden View Kitchen, the Garden View Cottage, and the Snuggle Swing for kids toys. We also got theHandy Home 3-level Seat and the Trail Master 2-Seat Wagon
I am even more obsessed with Simplay3 than before!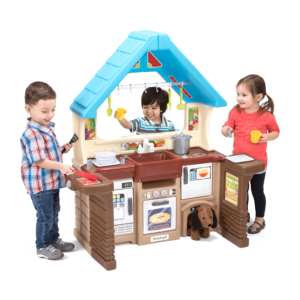 The Garden View Kitchen:
Folds in for a smaller footprint, but when open has a fully functional kitchen complete with BBQ grill! The detailing is adorable and it comes with the perfect kitchen accessories. It is my new favorite kitchen set.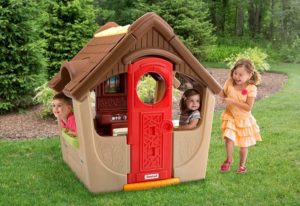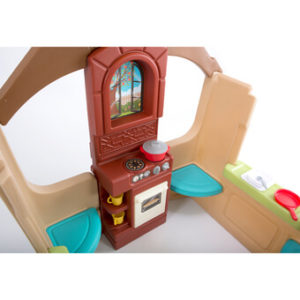 The Garden View Cottage:
Finally a playhouse with substance! It has seating for four, a tiny kitchen, and enough windows that an adult can sit inside and not totally feel trapped. Again, the details are precious and it is super sturdy.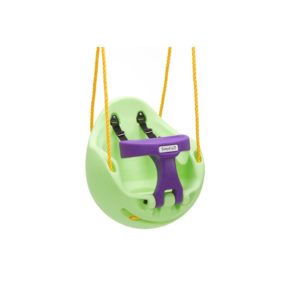 Snuggle Swing:
This is currently my 8-month-old's favorite place. This durable swing is perfection. It is made of Simplay3's durable double wall plastic, and gives a great place to sit without being overly heavy or confining. We have a Little Tikes Swing and this is MUCH better.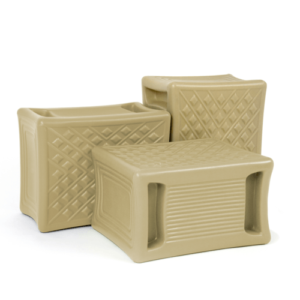 Handy Home 3-level Seat:
This thing is so darn handy! Not kidding, I use this thing more than I use my sofa. It has three heights, making it perfect for indoor and outdoor tasks that require (or are better with) seating. I have used it for painting, for gardening, and for sitting on during tea time in my daughter's Garden View Cottage!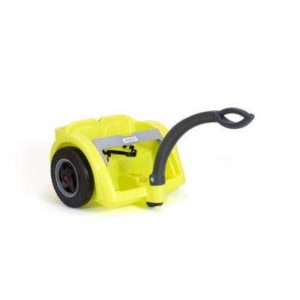 Trail Master 2-Seat Wagon:
I am completely obsessed with this. We have TWO strollers and I still like using the Trail Master better. It is what wagons should be. We have a Radio Flyer and I sold it after getting this. The kids look like they are in a carnival ride when they ride in this! We used it last night to walk the neighborhood to see Christmas lights and the kids had a blast. This is a must have.
Overall thoughts: Simplay3 is the absolute best. Every item is well planned, durable, colorful, and delivered with excellent customer service. We love Simplay3!
---